Netflix Reveals New Details on Eden, Ghost in the Shell SAC_2045, Levius, Saiki K. and More for 2020
Streaming service Netflix has revealed a number of big updates for its anime catalog throughout the day including new release dates and trailers.
Starting off with a reminder that the second half of Kengan Ashura will be available on Netflix beginning 31st October 2019 worldwide. The CG series released its first half back at the end of July 2019.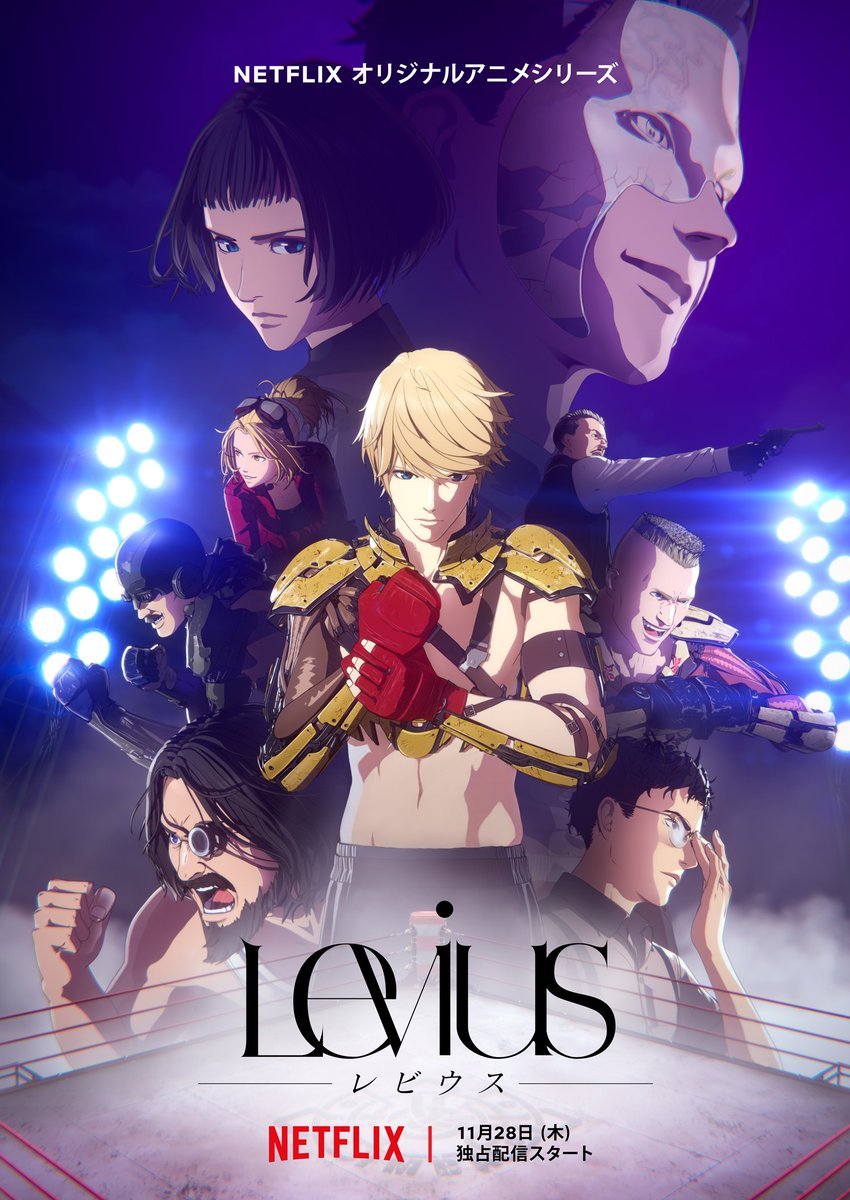 Next, we have a couple of Netflix Series Original anime coming to the platform this November. From studio Polygon Pictures comes an adaptation of Levius, a futuristic boxing series that will make its debut on the platform worldwide on 28th November 2019. Netflix has offered trailers in both English and Japanese audio, you can view the English trailer below.
Plot Synopsis (via Netflix):
"In an age where devices are powered by steam, technology that fuses bodies to machinery makes cyber-boxing fights immensely popular. A young man named Levius is drawn into these fights through what can only be destiny, but his talents will be what determine his future."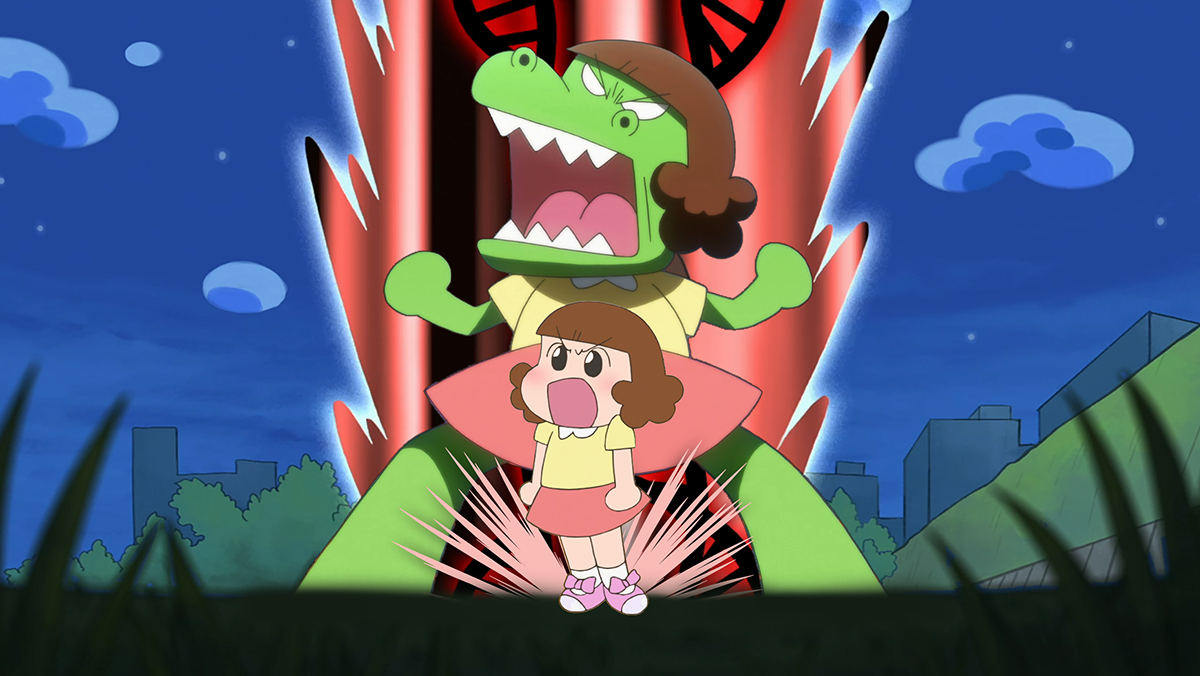 Also scheduled for this November is the family-friendly kids series Dino Girl Gauko (Kyōryū Shōjo Gauko). From studio Ascension, the series will be presented with 20 episodes at 7 minutes length when it launches on Netflix starting 22nd November 2019.
Plot Synopsis (via Variety):
"Dino Girl Gauko delivers a sometimes riotous left-of-field portrait of the coming of age of an almost totally normal tween girl. Naoko Watanabi's worries are typical: In 'Dad's Little Secret,'·the episode competing this week at the Annecy Festival, for instance, she thinks Dad might be having an affair. Will he chuck her mom and her out of the house, and move his mistress in? But the way of addressing issues of identity, security and emotion is not typical at all. When Naoko gets into a tizzy, she turns into green-skinned dragon girl Gauko, literally breathing fire, reducing a local tea place to smoldering rubble, while still wearing her cardigan and pink skirt."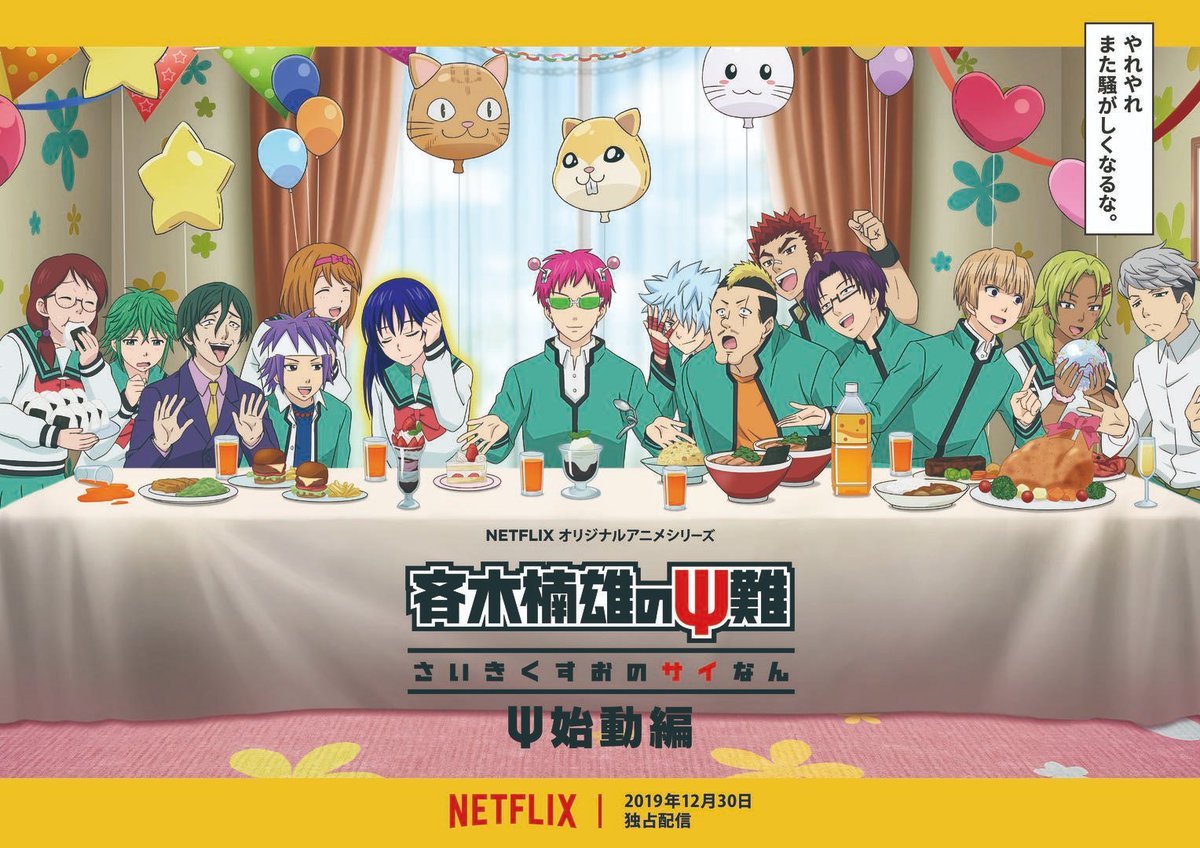 This December marks the return of the fan favourite series The Disastrous Life of Saiki K. Reawakened (Saiki Kusuo no Psi Nan Psi Shidō-Hen), coming to Netflix as one of the N Series titles worldwide. Netflix has confirmed it will be released as 6 episodes and will launch on 30th December 2019. Netflix has provided an official trailer which you can view below:
Plot Synopsis (Season 1 via Funimation):
Saiki Kusuo is a typical 16-year-old high school student… except he has psychic powers. He can use them to get whatever he wants, but he also knows everything that people are thinking. Everything. No surprises, no secrets, no normal human experiences. He's kept his powers in check since childhood, but with the temptations of high school now on his mind, he's bending the rules – and spoons.
Then, we have a number of anime titles coming to Netflix throughout 2020.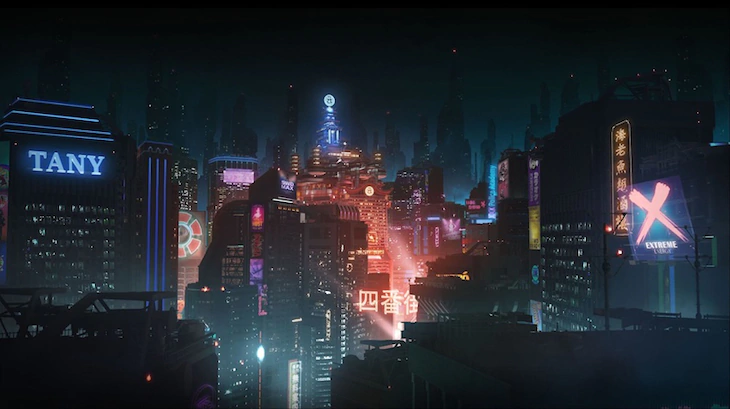 Altered Carbon: Resleeved is an upcoming CG anime film based on the Altered Carbon television series released on Netflix back in 2018. Earlier in the year, Netflix revealed an anime project set in the same universe under studio Anima (Kingsglaive: Final Fantasy XV) and has Jō Nakajima directing the project. Dai Sato (Cowboy Bebop) and Tsukasa Kondo are both among the production team as the writers. The film is scheduled to make its Netflix debut in Spring 2020.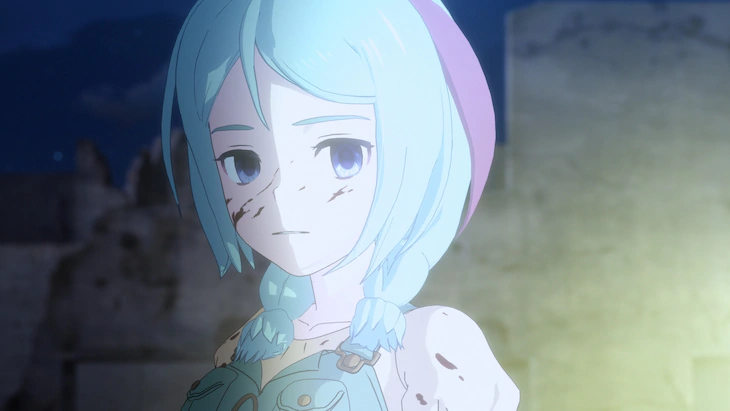 Cagaster of the Insect Cage (Mushikago no Cagaster) is an upcoming CG series based on the manga series of the same name and animated by studio GONZO (Full Metal Panic!). Koichi Chigira (Last Exile) is attached to the project as the director. The series is scheduled to make its Netflix debut in 2020.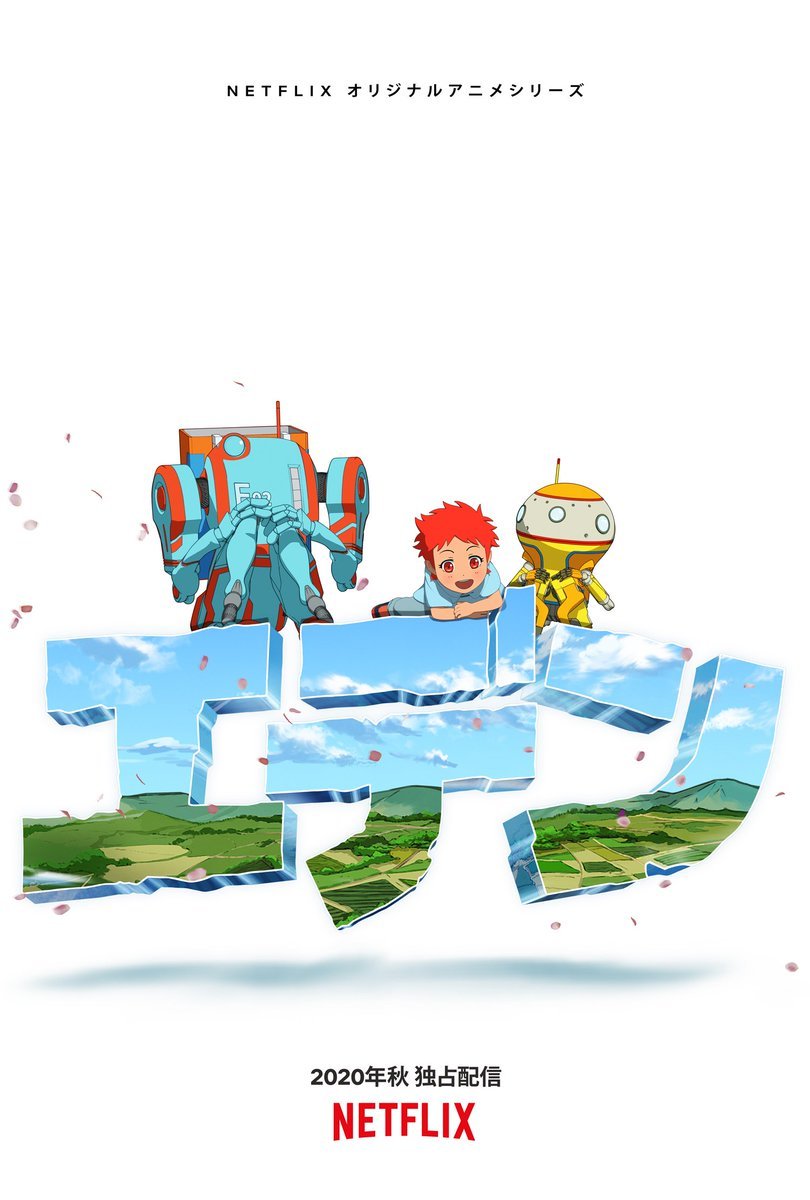 Eden is an original anime series that will consist of four episodes length. From studios Qubic Pictures and CGCG, Yasuhiro Irie (Fullmetal Alchemist: Brotherhood) will be directing the project with Kimiko Ueno for the screenplay, Toshihiro Kawamoto and Christophe Ferreira for character/concept designs, Justin Leach as a producer, and Kevin Penkin for music composition. The series is scheduled to make its Netflix debut in Autumn 2020.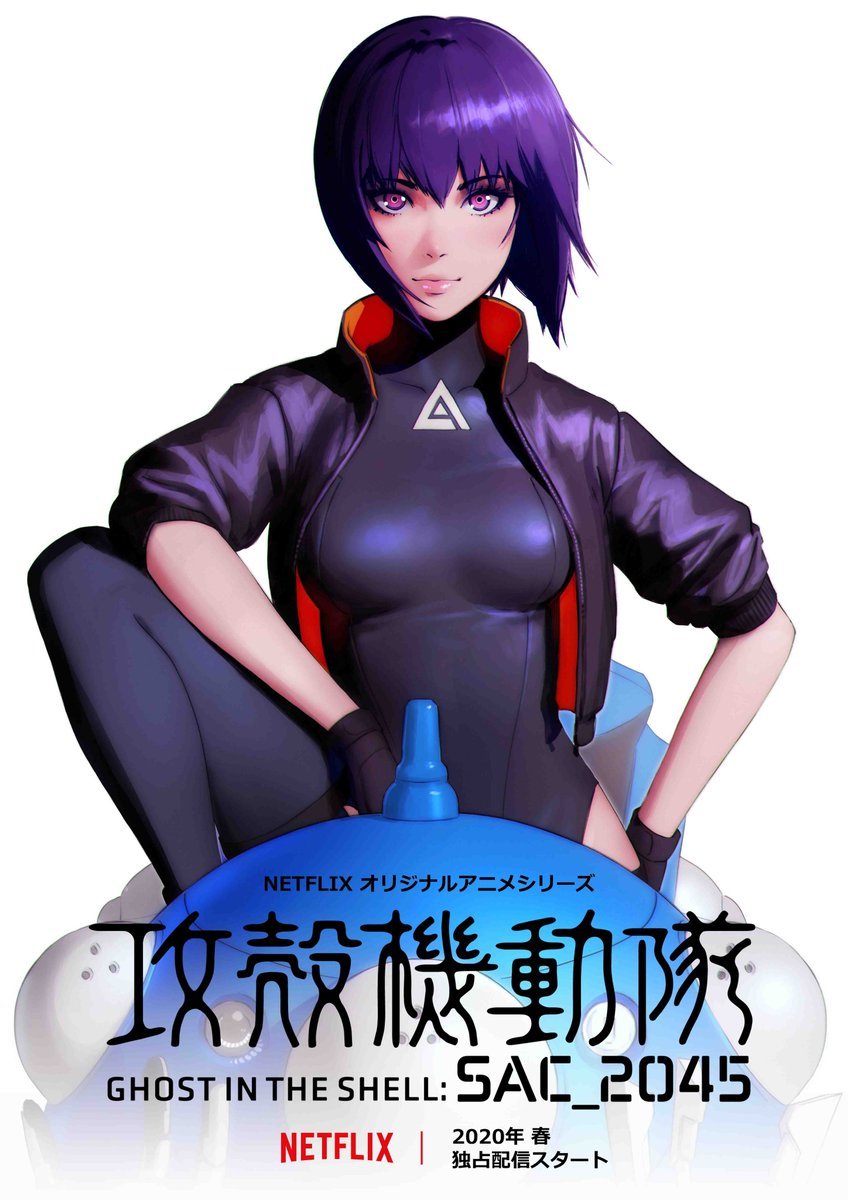 Ghost in the Shell SAC_2045 is the next installment in the Ghost in the Shell anime franchise, based on Masamune Shirow's manga. SAC_2045 is another collaboration between studios Production I.G and SOLA DIGITAL ARTS (ULTRAMAN) and directors Kenji Kamiyama (Ghost in the Shell SAC) and Shinji Araki (Appleseed). The series is scheduled to make its Netflix debut in Spring 2020 and there is also an official teaser trailer which you can view below:
And that is all of the latest news coming from Netflix. There's also plenty of anime coming to the streaming service in 2020 including the +ULTRA programming block titles like BEASTARS and Drifting Dragons and new seasons for existing Netflix Series Original titles 7SEEDS, Aggretsuko, B: The Beginning and ULTRAMAN.
Sources: Comic Natalie (1, 2), Netflix Japan (1, 2, 3, 4), Nerdist