Netflix Announces More Anime Partnerships plus Anime Adaptations for Dragon's Dogma and Super Crooks
Streaming platform Netflix revealed in a press release that they have partnered up with more Japanese animation studios to bring more anime titles onto the service as part of the Netflix Originals slate.
Two of the titles have been revealed over the course of 2018 while one was recently announced days prior, but this is the first official news Netflix have revealed for 2019 and beyond. Joining Bones, Production I.G and WIT Studios are Anima, David Production and Sublimation.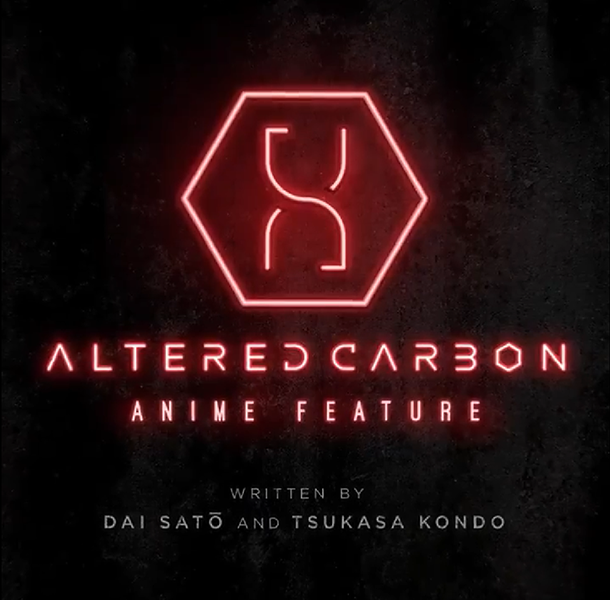 Starting with the existing titles, studio Anima will animate the feature length film Altered Carbon: Resleeved, a spin-off to the live-action Altered Carbon series that will explore more of the show's story mythology. Dai Saito (Wolf's Rain) and Tsukasa Kondo will be writing the anime's script for the project.
anima Inc., Representative Director, Shinya Sasahara:
"We're particularly excited by the production line deal as this allows our creative team to focus on creating great content. We are proud to work on a well-known title like Altered Carbon as the first title from this partnership, and to have the opportunity to bring our creation to fans all over the world. Please look forward to anime unique to anima."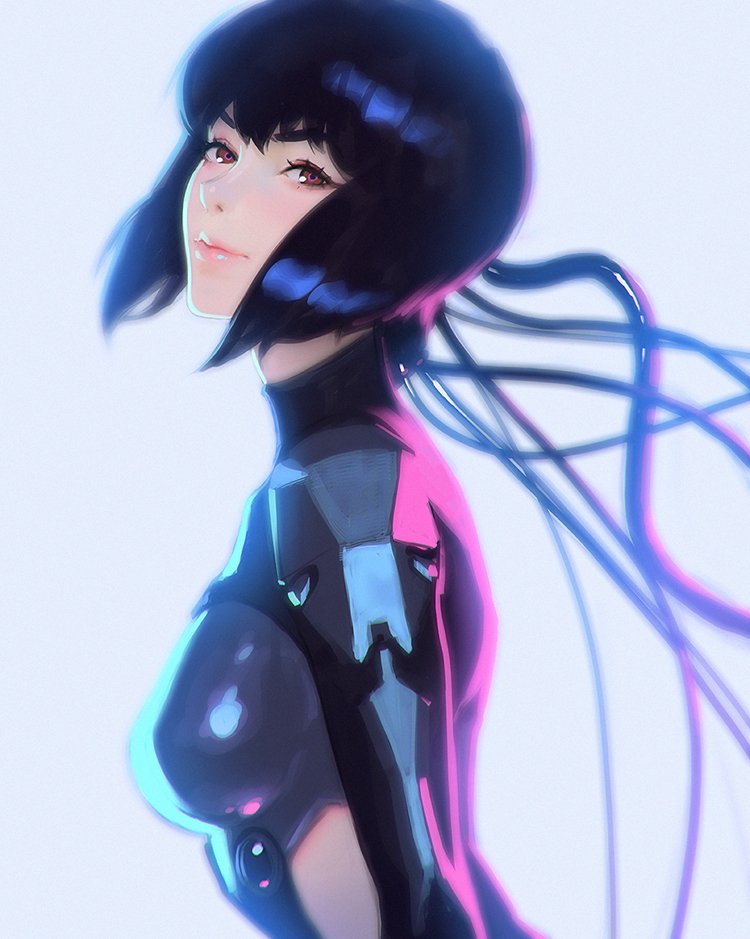 Also revealed early on is another collaboration project between Production I.G and Sola Digital Arts (ULTRAMAN) for the 3DCG series Ghost in the Shell SAC_2045. Directors Kenji Kamiyama (Ghost in the Shell Stand Alone Complex) and Shinji Araki (Appleseed) will both be returning to helm the project which is currently slated for worldwide release in 2020.
Production I.G, Inc., President & CEO, Mitsuhisa Ishikawa:
"Through our partnership with Netflix, we are able to secure the necessary amount of time for bold creative challenges, and deliver great content with consistency. It is exciting that Production Line Deal has allowed our creators at Production I.G and WIT STUDIO to move beyond the Japanese anime business ecosystem. This is a great opportunity that challenges us to deliver content unique to our talents to fans all over the world."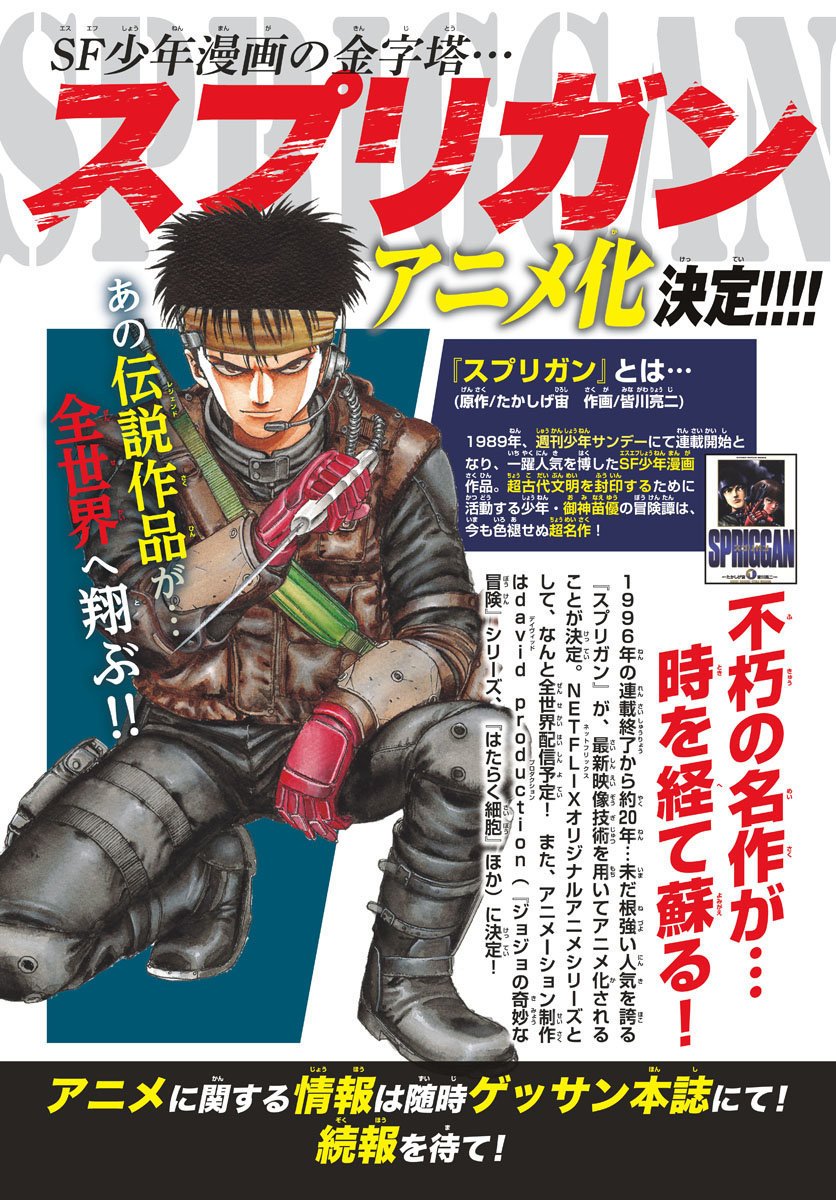 Announced a few days before Netflix's official press release is a new anime adaptation of Hiroshi Takashige's 1988 manga series with SPRIGGAN from David Production (JoJo's Bizarre Adventure).
David Production Inc., President and CEO, Koji Kajita:
"This deal opens us to story development for international audiences beyond Japan, as well as the chance to explore new technologies and creative expressions on a long-term basis. With this new opportunity, we are ready to devote our creative passion as a player in the Japanese anime production space."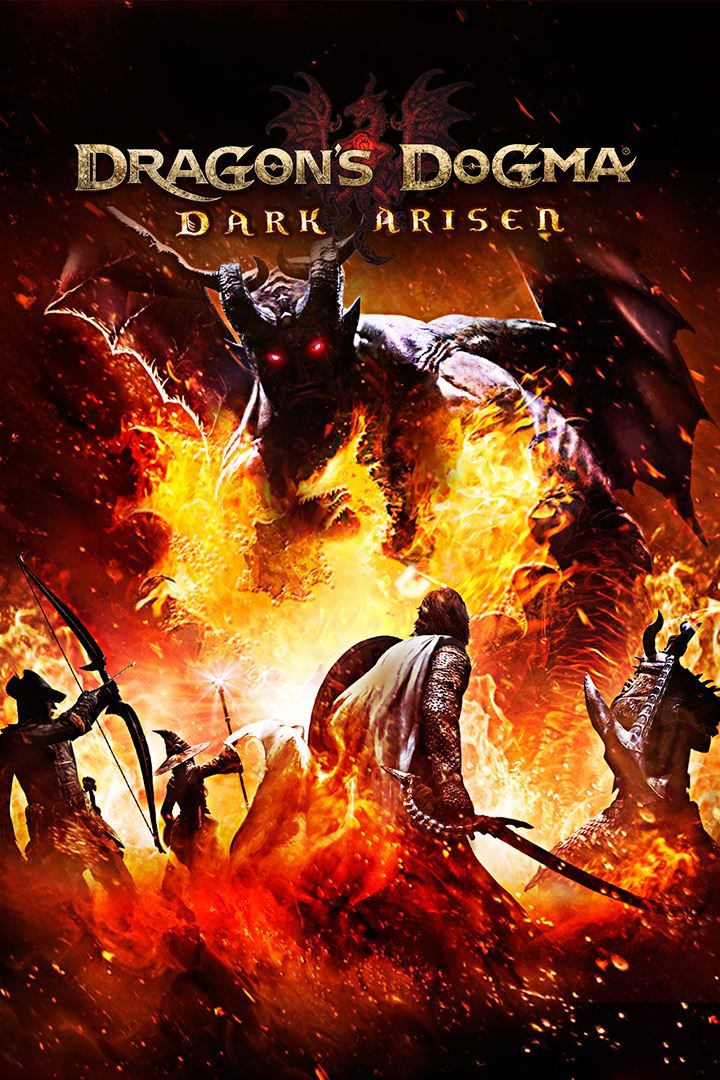 The first brand new anime announcement for the platform that wasn't revealed until the press release is an interesting one – Capcom's cult hit action role-playing fantasy game Dragon's Dogma. The anime series will be animated by Sublimation (Walking Meat).
Sublimation Inc., Representative Director, Atsushi Koishikawa:
"Sublimation team has long dreamt of working on our own title. We have oftentimes worked with partner studios to create partial CGI portions within a given title, so we feel very fortunate to work with Netflix through this production line deal. We're excited to bring our unique cel shaded animation that carries hand-drawn textures to anime fans around the world."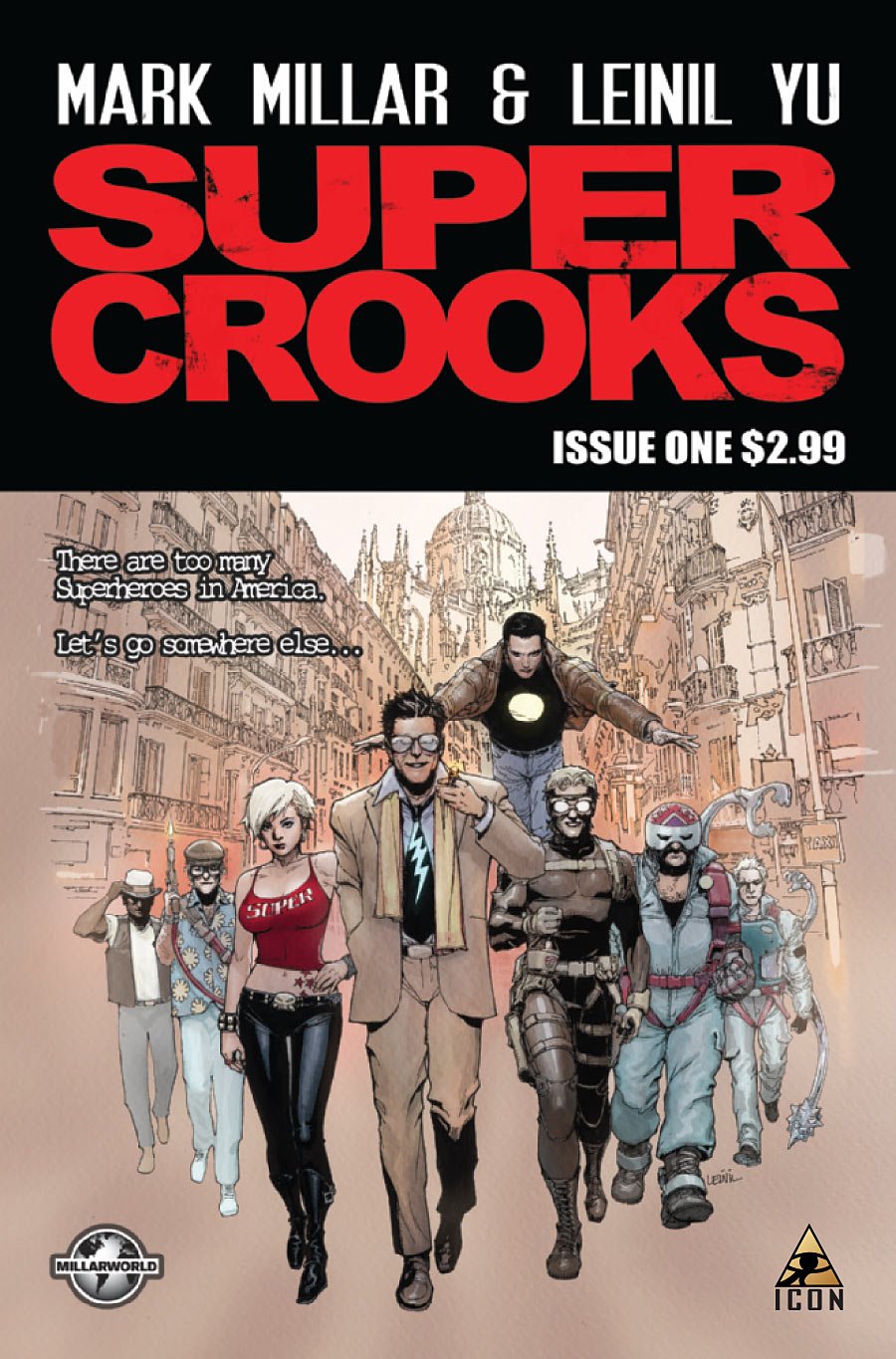 Studio Bones (My Hero Academia) provides another exclusive anime series for Netflix with Super Crooks, based on the comic book series from creator Mark Millar (Kick-Ass, Wanted) and artist Leinil Francis Yu. Super Crooks is also part of Millarworld which Netflix acquired exclusive rights for back in 2017.
bones.inc, Representative Director, Masahiko Minami:
"This partnership allows our creators engage the global anime fanbase. We look forward to a long-term partnership with Netflix to deliver content that touches the hearts of anime fans regardless of nationality or age."
And last but not least WIT Studio (The Ancient Magus' Bride) announced an original anime series for Netflix called Vampires in the Garden. The story follows two girls Momo and Fine from different backgrounds (humans and vampires) who meet by chance that intertwines with the power or music.
Netflix Director of Content (Japan), John Derderian:
"Netflix aims to be the most compelling and attractive home for anime fans, creators and production studios. We are creating an environment where production houses can do their best work, and deliver their shows on a service where we connect anime fans from over 190 countries to content they love"
Netflix have a wide range of titles coming to the platform throughout 2019 and beyond including the streaming launch of Neon Genesis Evangelion this Spring as well as the premiere of ULTRAMAN on 1st April. We have a round-up list available here for more information.
Source: Netflix