The List of New Anime Shows & Films Coming to Netflix in 2020 & Beyond
For the past few years, Netflix has been expanding its line-up of anime on its streaming service. Many of which were from streaming exclusivity deals but the platform offered audio options in multiple languages including English.
For 2020, Netflix once again continues to bring more new (and delayed for the international audience) anime. January saw the appearance of more Saint Seiya's CG remake series Knights of the Zodiac as well as the Ni no Kuni film. But there is plenty more in store throughout the months to come.
The Netflix model is also often confusing in terms of labelling. The Netflix Originals label is usually towards Netflix produced shows and films, however, for anime it has mostly been used for streaming exclusivity so it does not always mean that Netflix was involved in the production.
Netflix also has deals with a couple of animation studios including Bones (Super Crooks), David Production (Spriggan), MAPPA (Yasuke), Production I.G. (Ghost in the Shell S.A.C._2045), WIT Studio (Vampire in the Garden) and even the programming block +ULTRA from Fuji (BEASTARS, BNA: Brand New Animal).
If you are familiar with our 2018 and 2019 round-ups, we offer a list of every anime heading to Netflix and update this round-up every time new information appears throughout the year.
---
We will present the list in alphabetical order. Many of these titles will be a 'Delaycast', which means that the particular series or film will air in Japan and be made available on Netflix Japan, but not the rest of the world immediately. Netflix prefers the binge model and wants to offer multiple language dubs simultaneously is primarily the reason for the delays.
The following titles coming to Netflix are as follows (updated as of 25th July):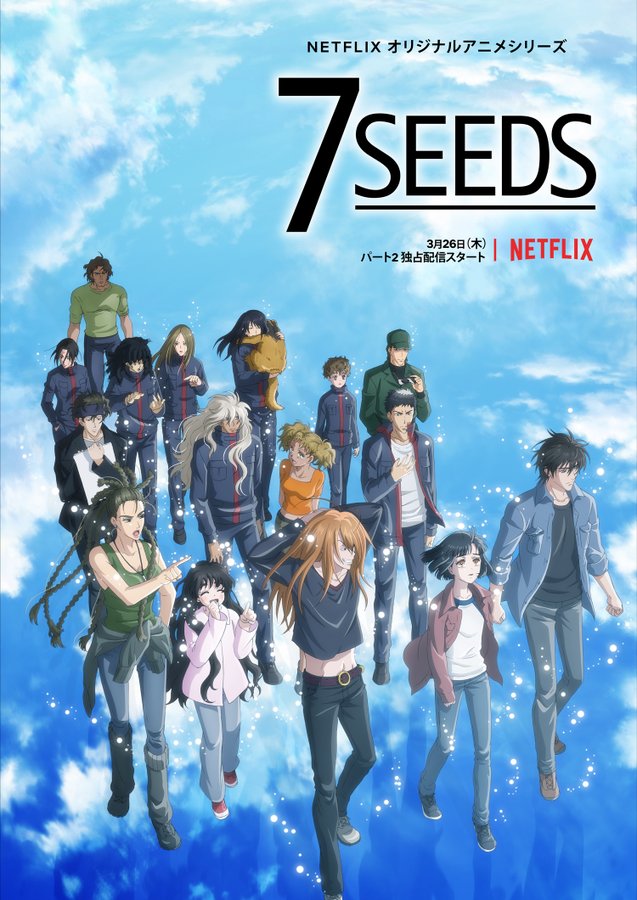 Now Streaming since 26th March 2020
Studio: GONZO
After releasing the first season back in June 2019, Netflix has announced plans to provide a second season to the anime adaptation of Yumi Tamura's manga series. No details on its exact launch date have been given.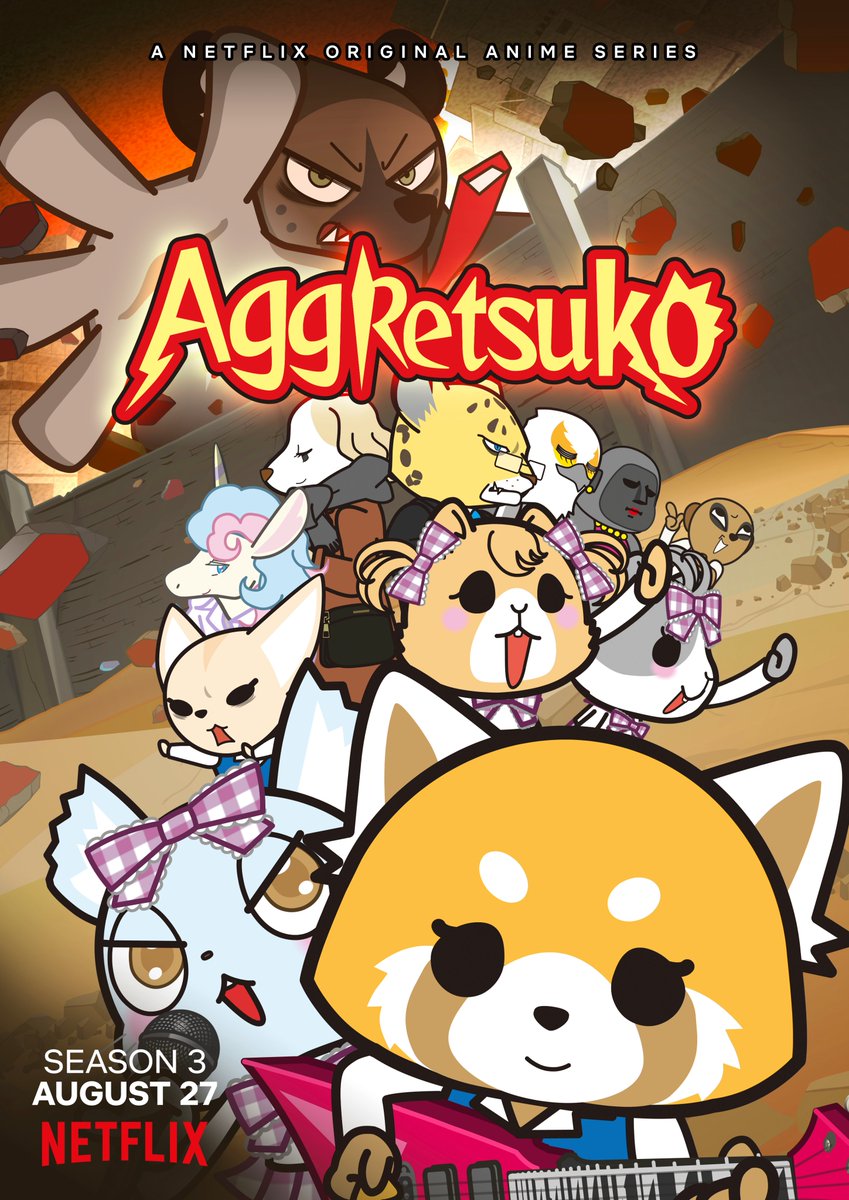 Scheduled to Stream 27th August 2020
Studio: Sanrio
After the success of the second season, a third season was greenlit not long after for Netflix. The characters will return on 27th August 2020!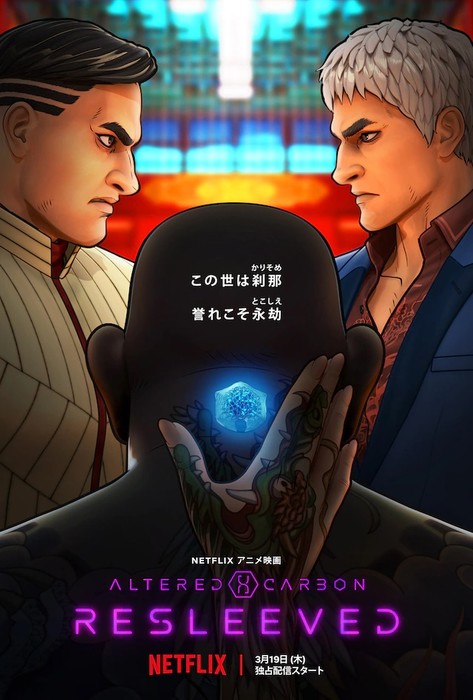 Now Streaming since 19th March 2020
Studio: Anima
A spin-off anime film to the live-action Altered Carbon series is coming to Netflix from writers Dai Sato and Tsukasa Kondo. No new details have been presented since, but it is stated to explore more of the franchise's story mythology.
Coming Soon, Date TBA
Studio: Production I.G
The second season of Production I.G's original anime series (originally known as Perfect Bones) was greenlit by Netflix back in Annecy 2018. Since then no news has been presented since.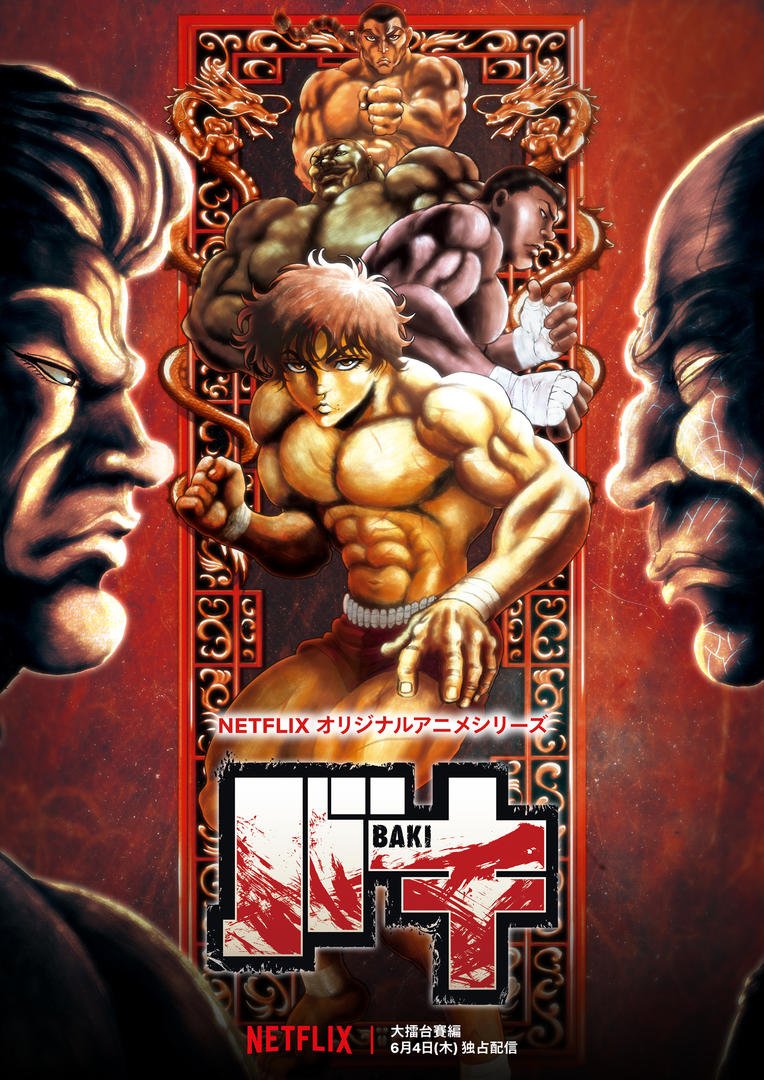 Now streaming since 4th June 2020
Studio: TMS Entertainment
The second season of the BAKI anime series (which is based on the second BAKI manga series) was greenlit back in AnimeJapan 2019. Known as "Baki: Dai Raitaisai-hen", the new season will have most of the staff returning with studio TMS. Toshiki Hirano directs, with Fujio Suzuki and Shingo Ishikawa both designing the characters.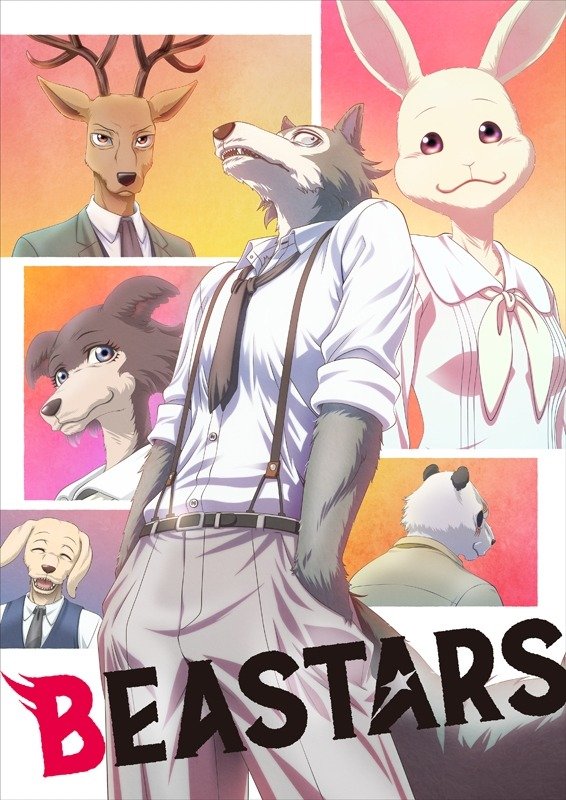 Now Streaming since 13th March 2020
Studio: Orange
From the +ULTRA block in October 2019 comes the CG animated series BEASTARS. Paru Itagaki's 2016 manga series is also getting a second season later down the line, but Netflix won't offer the first season until March 2020.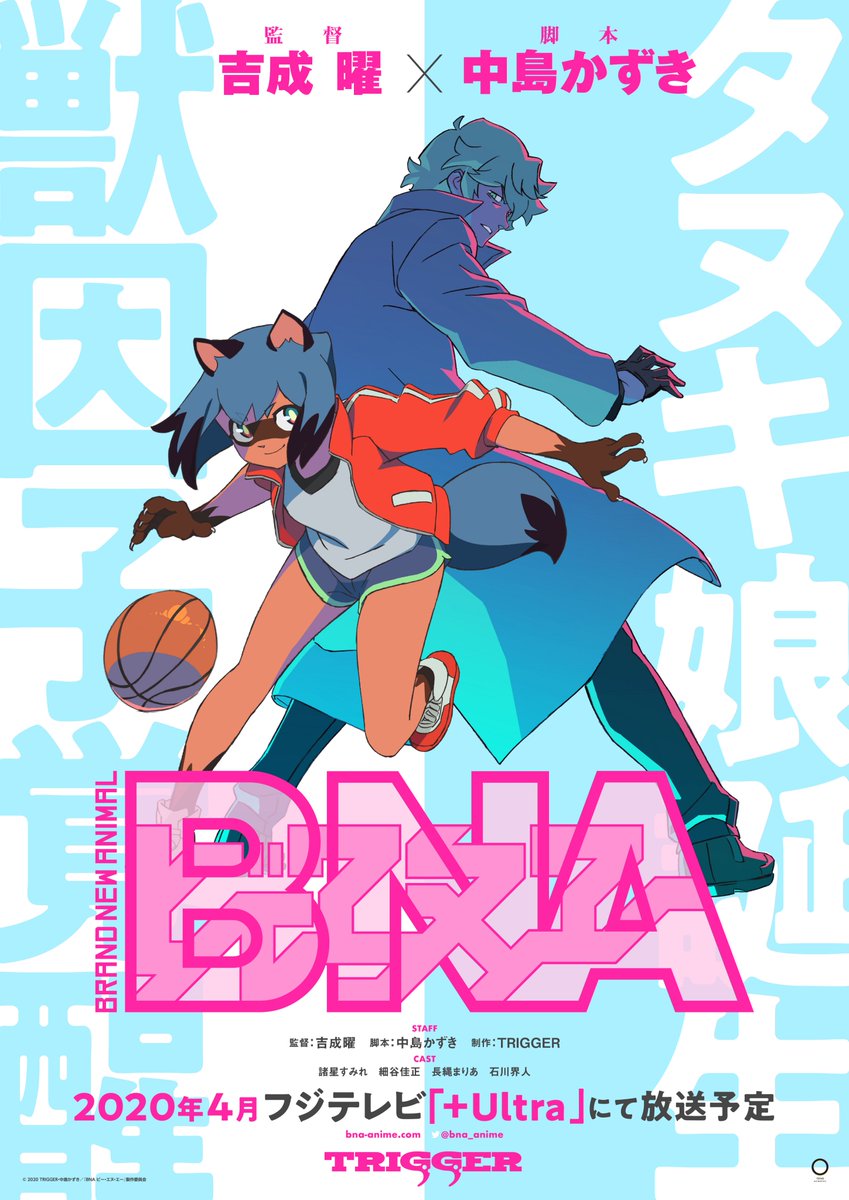 Now Streaming since 30th June 2020
Studio: TRIGGER
From the +ULTRA block for the Spring 2020 anime season brings another original anime series from studio TRIGGER.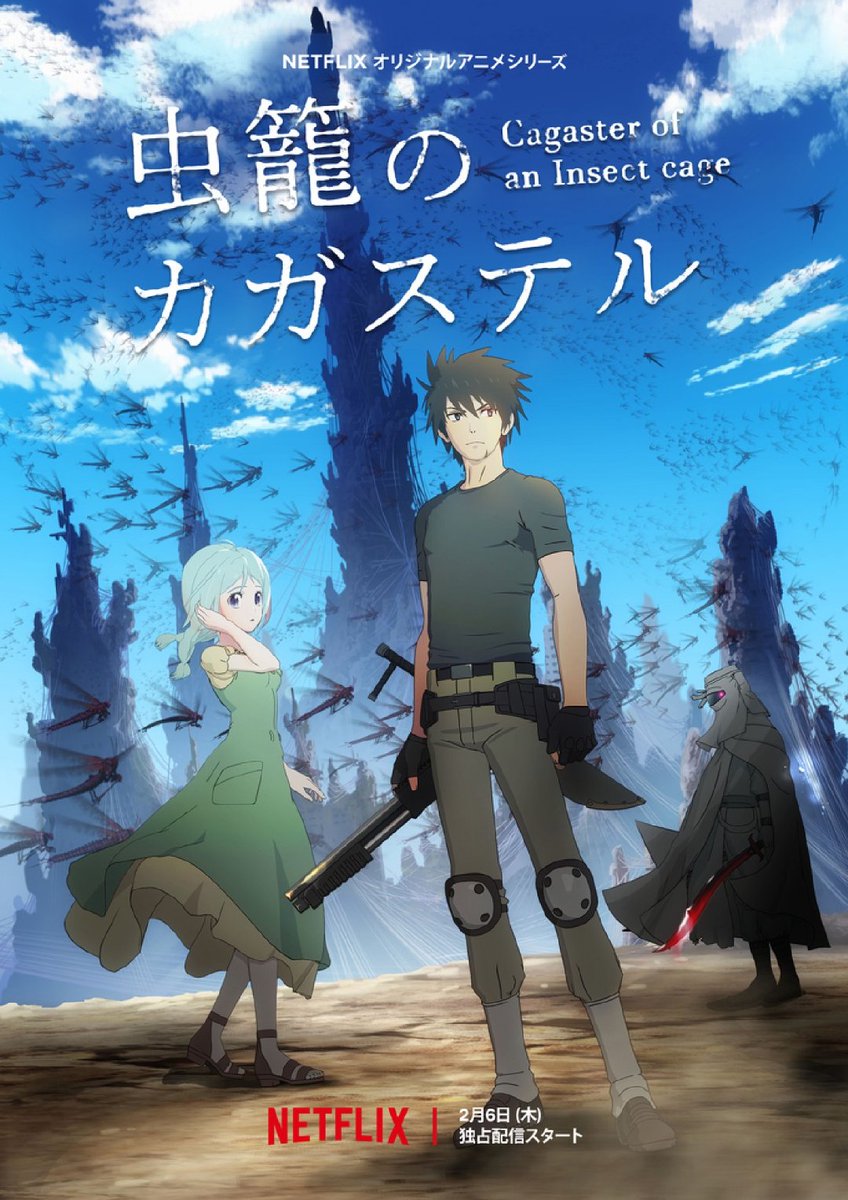 Now Streaming since 6th February 2020
Studio: GONZO
Based on the manga series Mushikago no Cagaster, studio GONZO is adapting the series as a CG anime. Koichi Chigira is tied to the production as its director. The series is one of the titles that will launch simultaneously in all regions.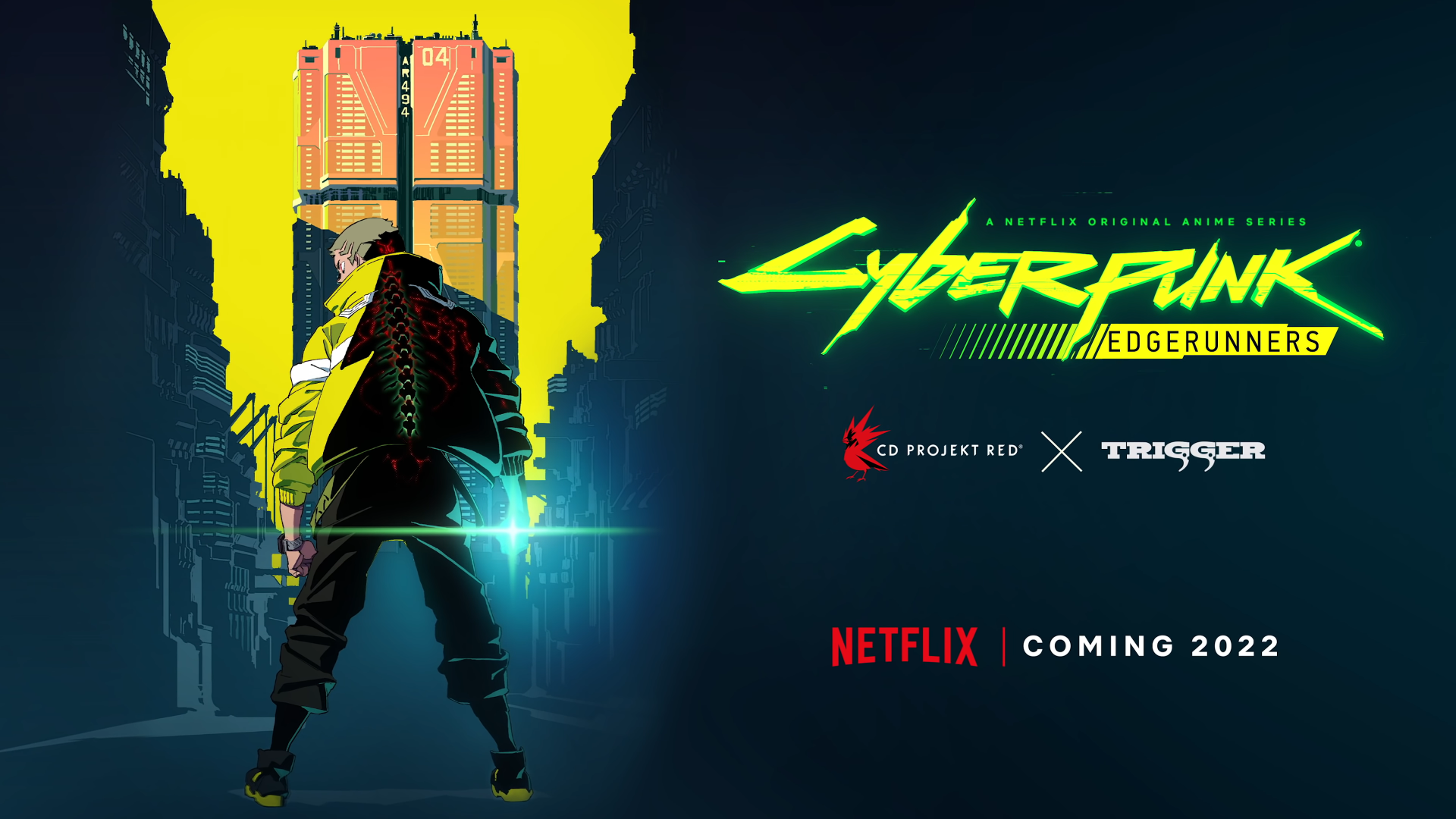 CYBERPUNK: EDGERUNNERS
Coming Soon, Date 2022
Studio: TRIGGER
Announced at a special Cyberpunk 2077 live stream event, studio Trigger will be providing an original anime series based on the universe of CD Projekt RED's upcoming 2020 game. It will run for 10 episodes exclusively for Netflix in 2022.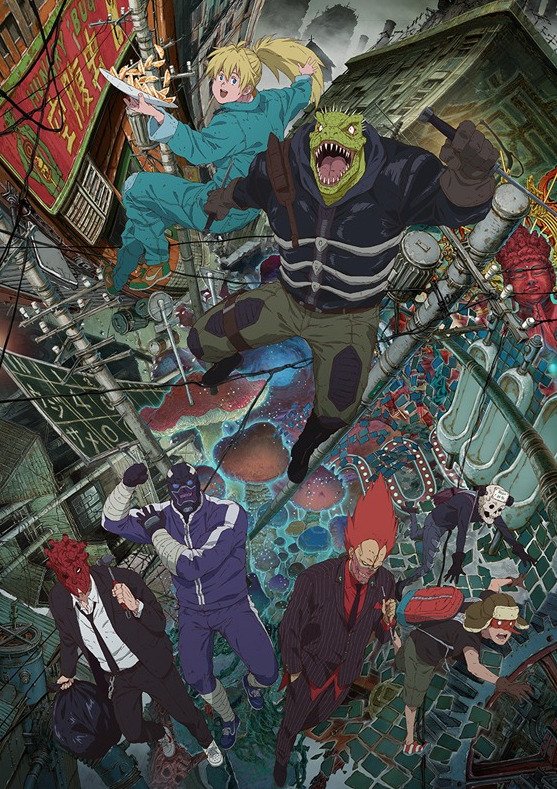 Now Streaming since 28th May 2020
Studio: MAPPA
Recently started airing in the Winter 2020 anime season, MAPPA brings Q Hayashida's 2000 manga series to animated form with a mix of 2D and 3D animation.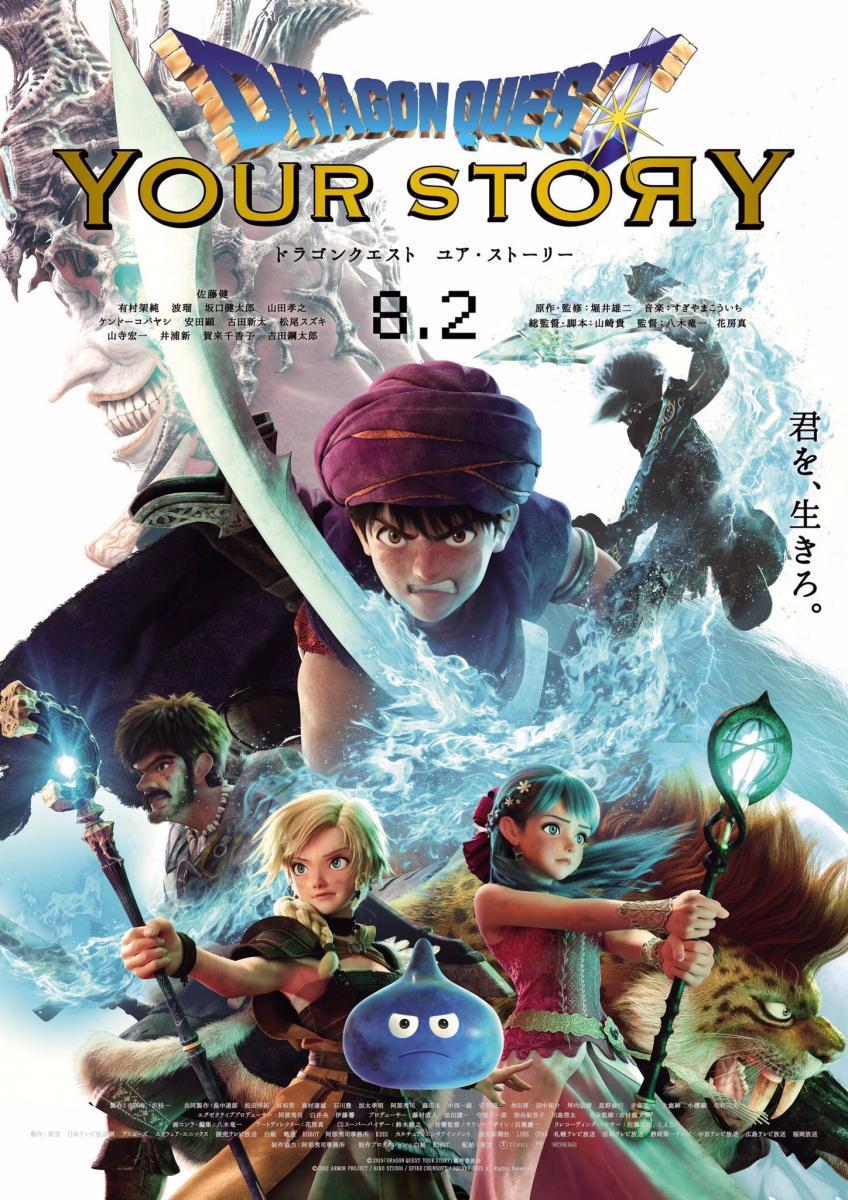 Now Streaming since 13th February 2020
Studio: Shirogumi & Robot Communications
A theatrical anime adaptation of Enix's Dragon Quest V game was released last August in Japan. The surprise change is that character designer Akira Toriyama is not involved with the production. Takashi Yamazaki (Lupin III THE FIRST) directed the film at studio Shirogumi with Ryuichi Yagi and Makoto Hanafusa.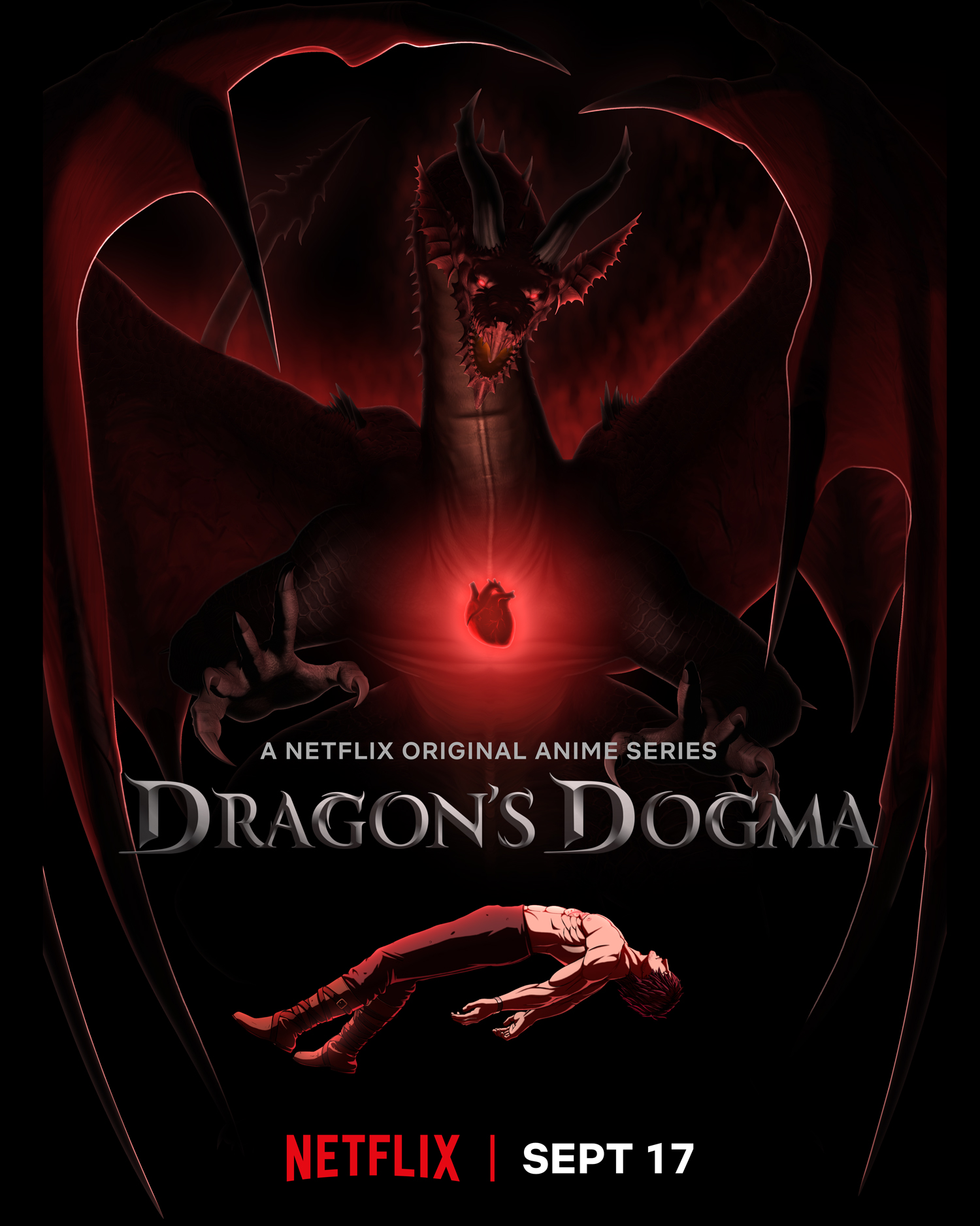 Scheduled to Stream 17th September 2020
Studio: Sublimation
Announced back in March 2019 by Netflix, Japanese anime studio Sublimation (who are also animating the 2021 anime series Shikizakura) are adapting a CG anime based on Capcom's cult hit action role-playing game. Staff credits were revealed, featuring Shinya Sugai as director, written by Kurasumi Sunayama and includes character designs by Iku Nishimura.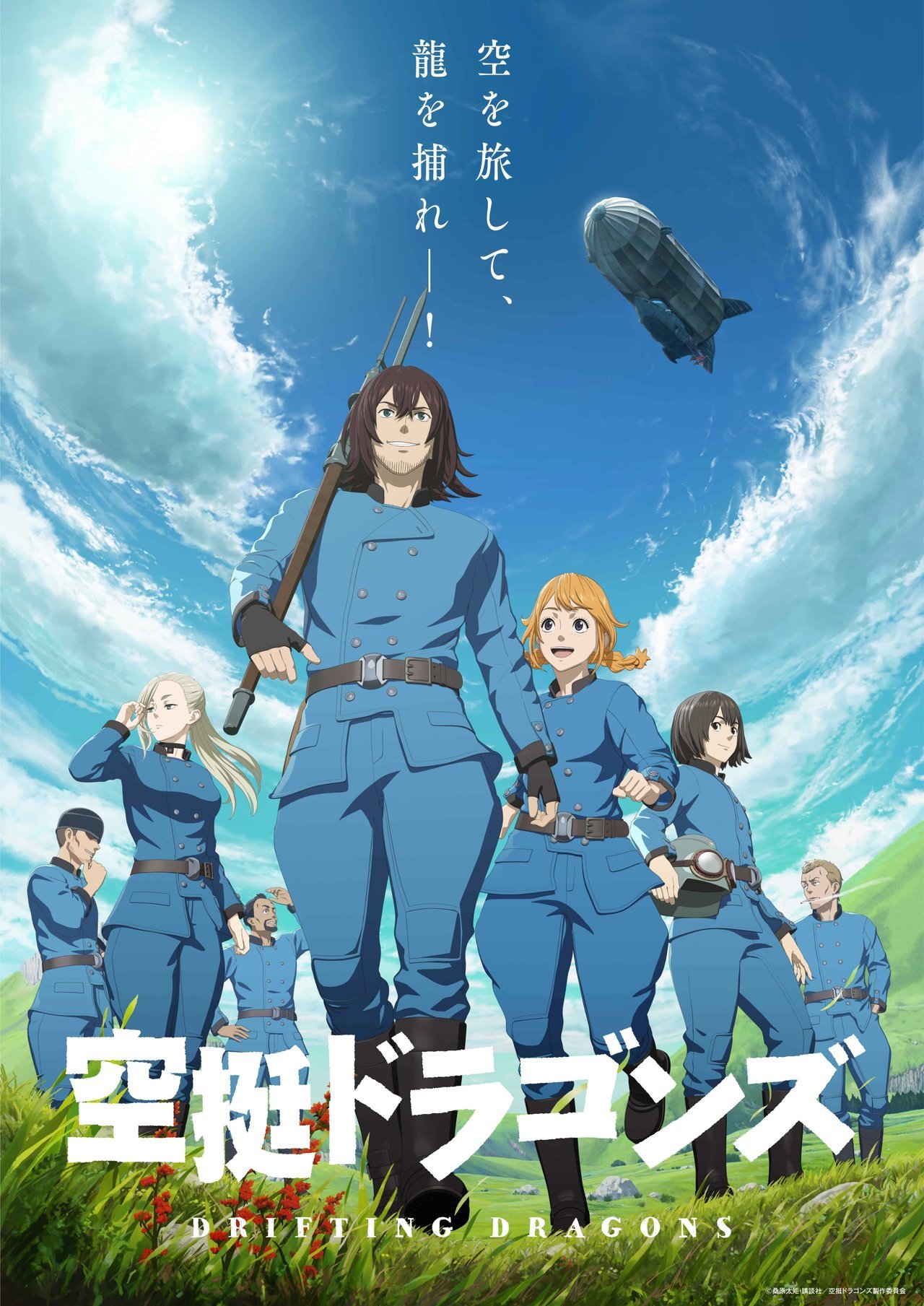 Now Streaming since 30th April 2020
Studio: Polygon Pictures
From the +ULTRA block for the Winter 2020 anime season, Taku Kuwabara's 2016 manga series receives the CG anime treatment by studio Polygon Pictures (Ajin, BLAME!). Tadahiro Yoshihira and Makoto Uezu are attached to the project as director and writer respectively.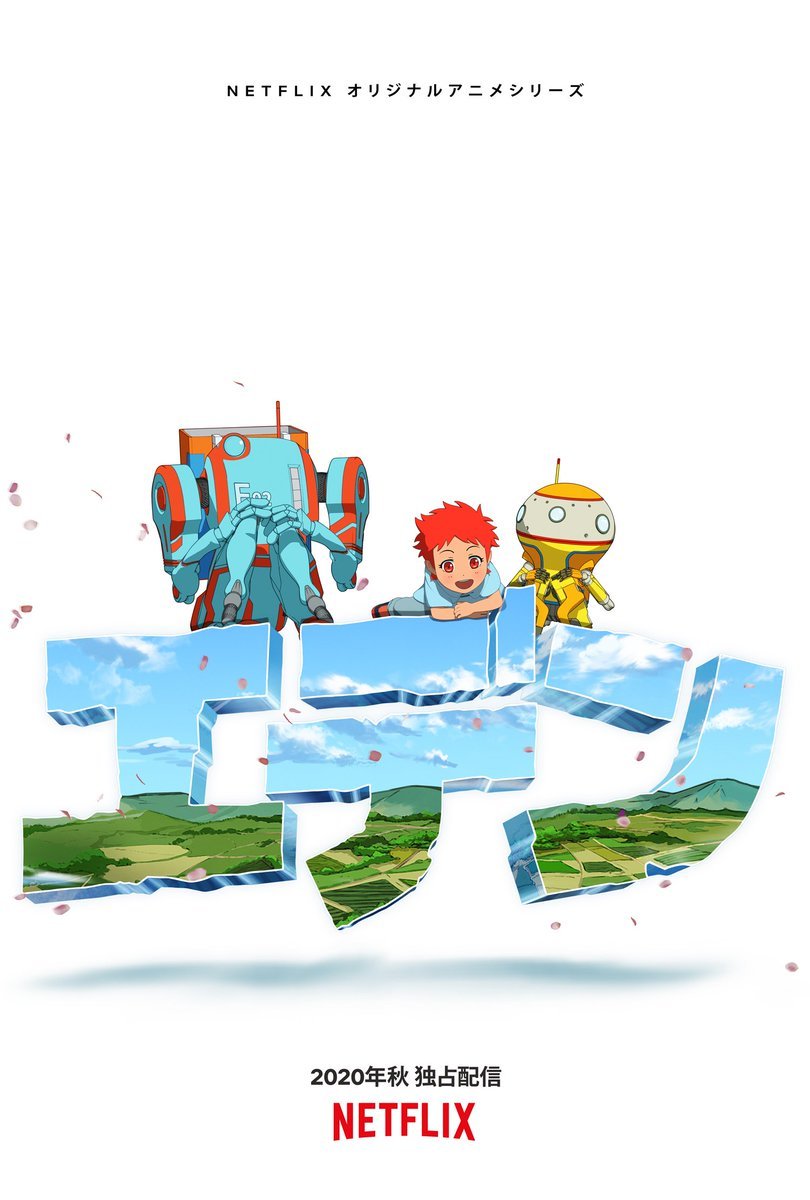 Scheduled to Stream this Autumn 2020
Studio: Qubic Pictures, CGCG
A four-episode mini-series from Fullmetal Alchemist: Brotherhood director Yasuhiro Irie will stream exclusively on Netflix near the end of 2020. Writer Kimiko Ueno, character designers Toshihiro Kawamoto and Christophe Ferreira, producer Justin Leach and music composer Kevin Penkin are also part of the production.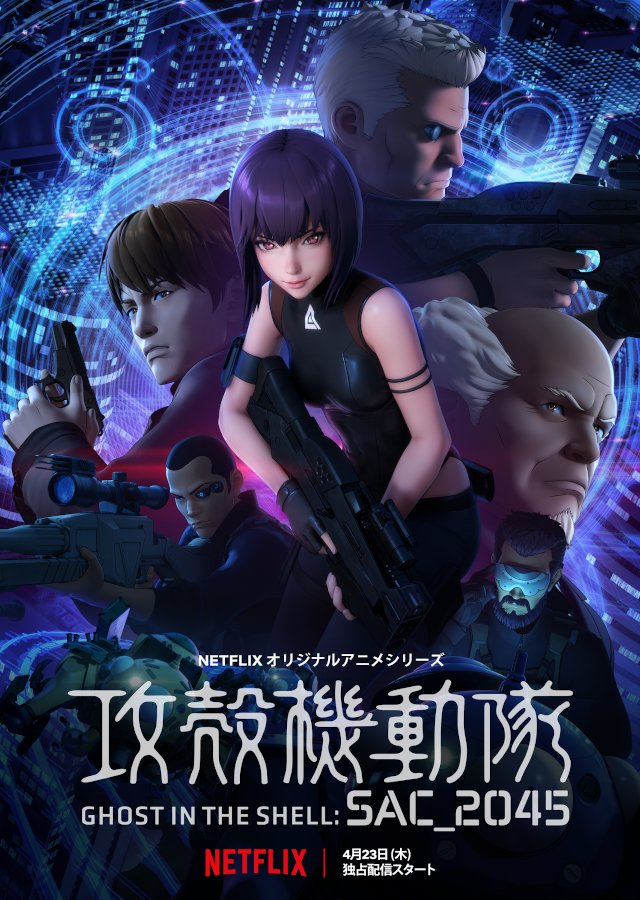 Now Streaming since 23rd April 2020
Studio: Production I.G, Sola Digital Arts
Production I.G and Sola Digital Arts team up once again for a brand new CG anime series of Ghost in the Shell. Directors Kenji Kamiyama of Ghost in the Shell SAC and Shinji Araki of Appleseed will both be returning to helm the project. Part 1 is available consisting of 12 episodes.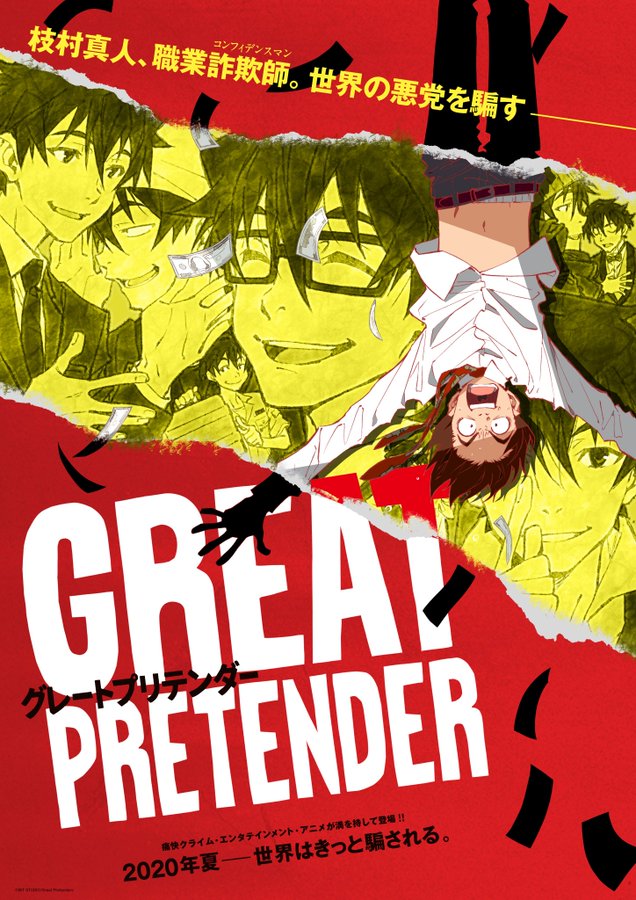 Scheduled to Stream 20th August 2020
Studio: WIT Studio
Airing this Summer 2020 as part of the +ULTRA block is WIT Studio's original anime series running for 23 episodes length. Director Hiro Kaburagi and character designer Yoshiyuki Sadamoto are attached to the project. Netflix Japan has already released the first 14 episodes since June 2020, in a similar fashion to BNA, but the rest of the world will be able to watch them this August. Episodes 15 to 23 will air later this year in Japan.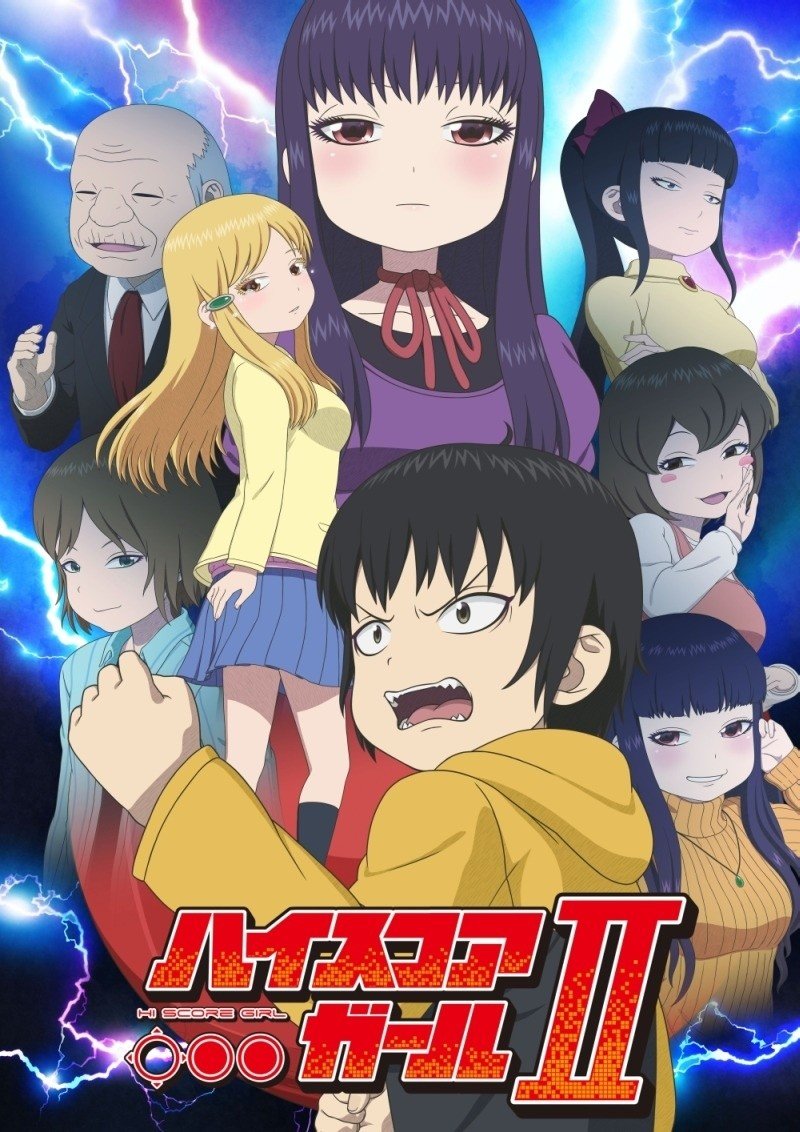 Now Streaming since 9th April 2020
Studio: J.C.Staff
The second season for J.C.Staff's CG anime adaptation of Rensuke Oshikiri's 2010 manga series aired in Japan last October. Netflix has the first season and its Extra Stage OVAs available so it was a matter of time for this season to make its appearance.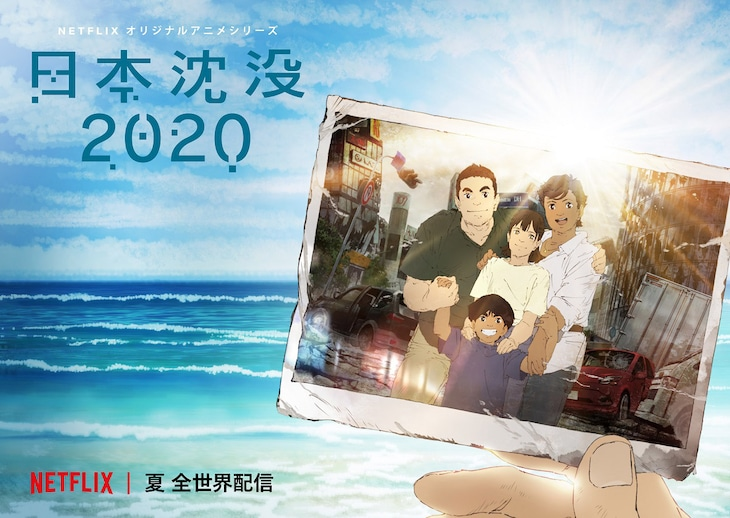 Now Streaming since 9th July 2020
Studio: Science SARU
Based on the 1973 disaster novel Japan Sinks by Sakyo Komatsu, the team behind Devilman Crybaby (director Masaaki Yuasa and animation studio Science SARU) are back with a new project for Netflix with 10 episodes total.
Pacific Rim
Coming Soon, Date TBA
Studio: Polygon Pictures
Legendary Pictures and showrunners Craig Kyle and Greg Johnson team up with animation studio Polygon Pictures (Knights of Sidonia) to provide two anime seasons based on Guillermo del Toro's sci-fi mecha film for the Netflix platform.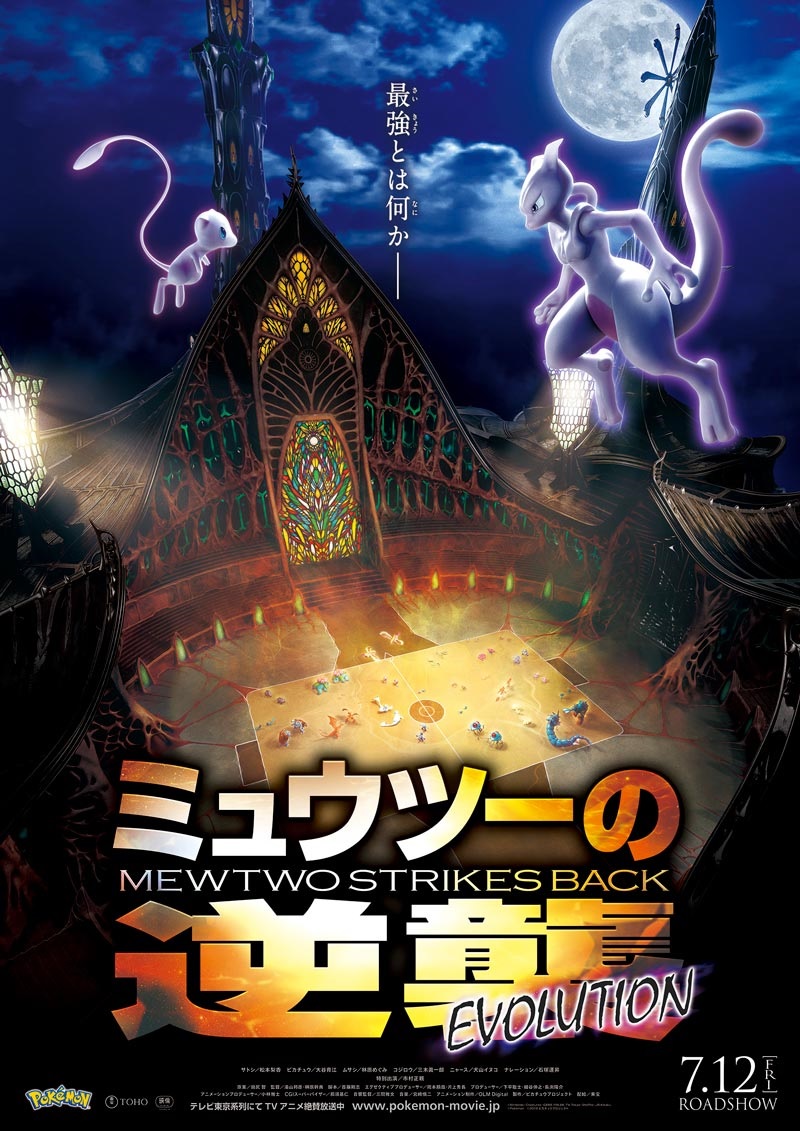 Now Streaming since 27th February 2020
Studio: OLM, Inc
Pokémon recently started remaking their first anime films into CG form and now the reimagining of the first film Pokémon: The First Movie is coming to Netflix. Animated by OLM, Inc. who also handled the original film, Kunihiko Yuyama returns to direct the new film with Motonori Sakakibara.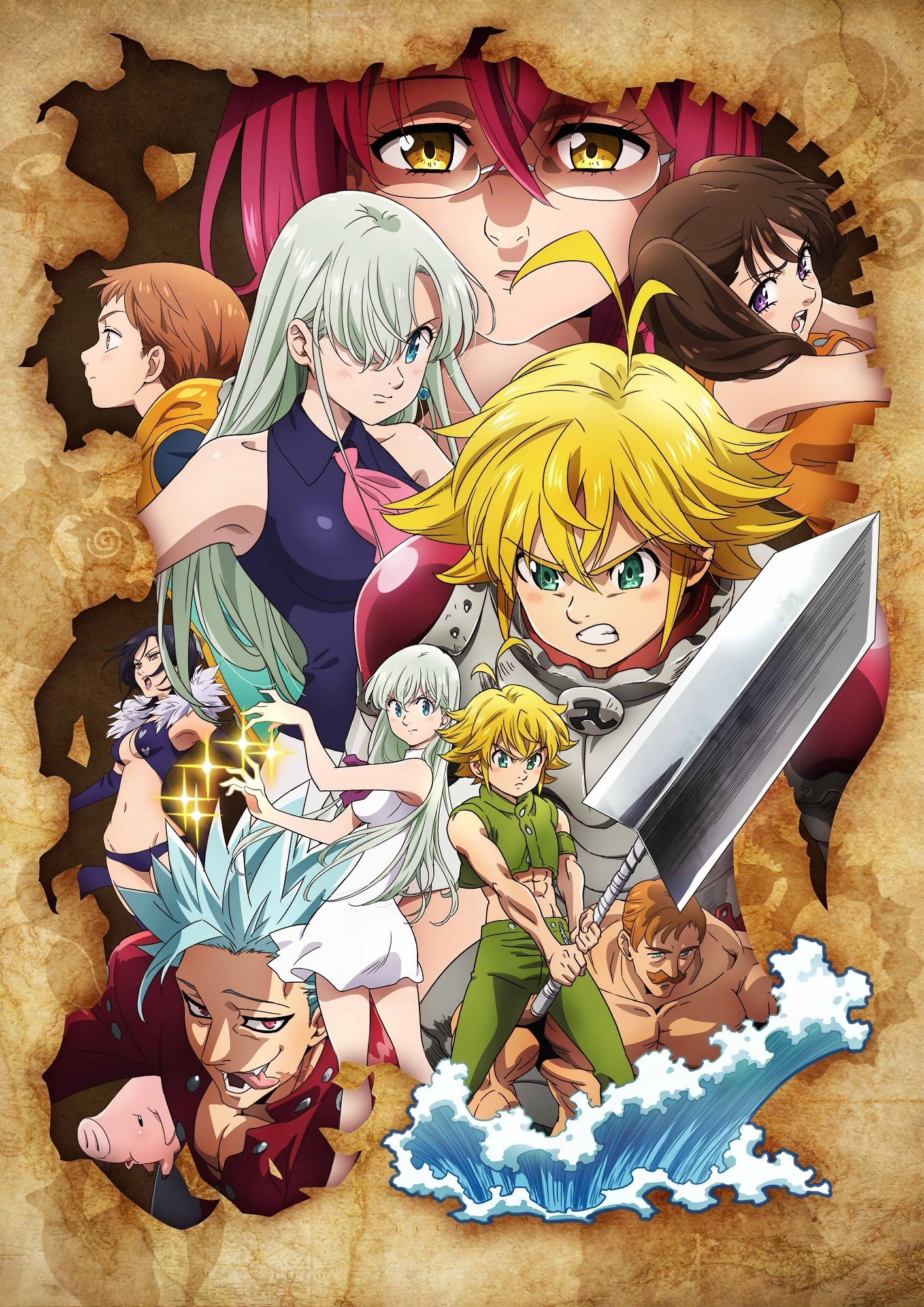 Scheduled to Stream 6th August 2020
Studio: Deen
Airing since October 2019, the controversial third season of the popular Nanatsu no Taizai manga will follow suit with the earlier instalments for territories outside Japan. Studio Deen (Junji Ito Collection) takes over the animation production instead of Aniplex and A-1 Pictures, and all 24 episodes are expected to arrive this August 2020.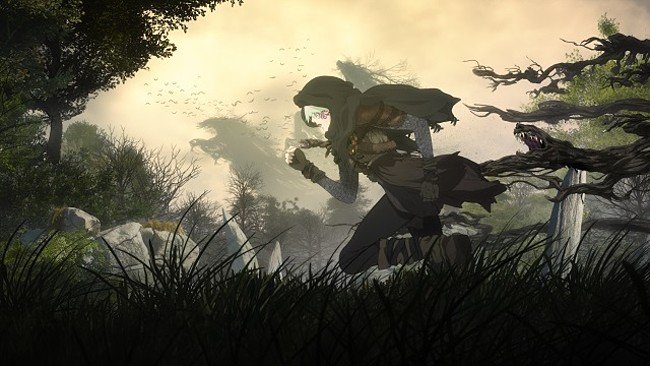 Now Streaming since 2nd April 2020
Studio: Production I.G
Production I.G worked on an original 5 minute short anime that will be hand-drawn for 4K resolution and offers HDR support on Netflix (4K HDR option is exclusive to the Premium Plan). It is available to view under the Netflix Film section.
Coming Soon, Date TBA
Studio: David Production
Hiroshi Takashige's 1988 manga series receives a new anime adaptation from studio David Production which will launch on Netflix worldwide at an unknown date.
Super Crooks
Coming Soon, Date TBA
Studio: Bones
Studio Bones takes on an anime adaptation from Mark Millar (Kick-Ass, Wanted) and artist Leinil Francis Yu. Super Crooks anime was officially announced via a press release in March 2019, but Netflix themselves acquired the rights to Mark Millar's Millarworld titles back in 2017.
Vampire in the Garden
Coming Soon, Date TBA
Studio: WIT Studio
WIT Studio is working on an original anime series for the Netflix platform. No new details have been revealed since the press release back in March 2019. The story focuses on the unlikely friendship between two girls; one is human and the other is a vampire.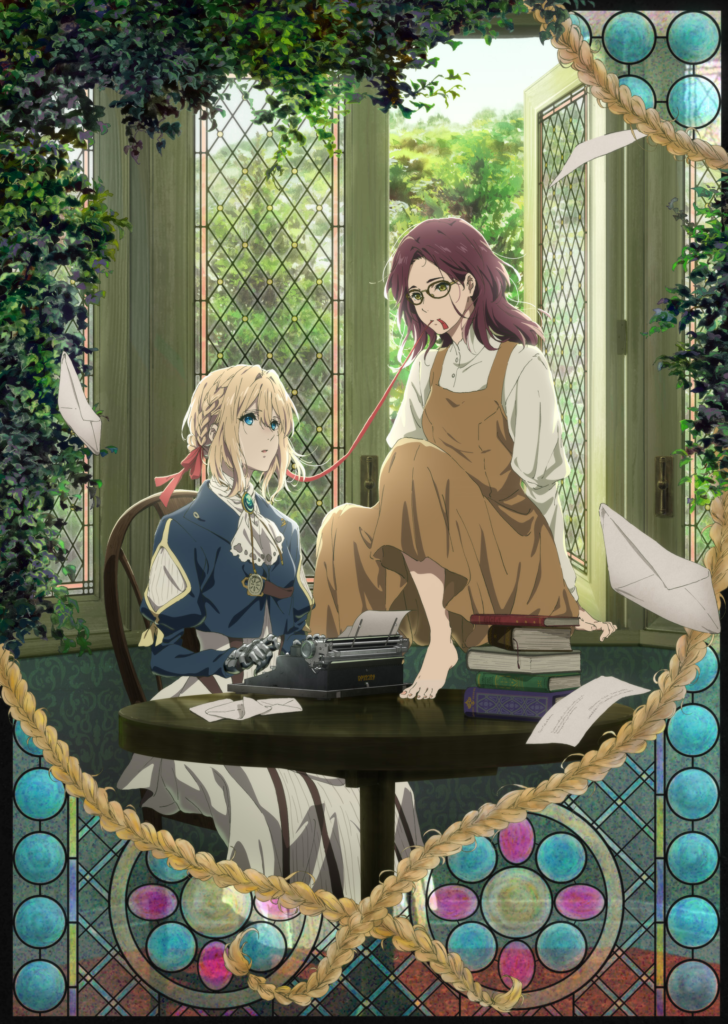 Now Streaming since 2nd April 2020
Studio: Kyoto Animation
Kyoto Animation continued the story of Violet Evergarden with a theatrical anime special. It was released in theatres throughout 2019 in some territories, but Netflix will once again be involved as a dubbing agreement has been spotted for the title (Netflix streamed the main series and its first special when they aired).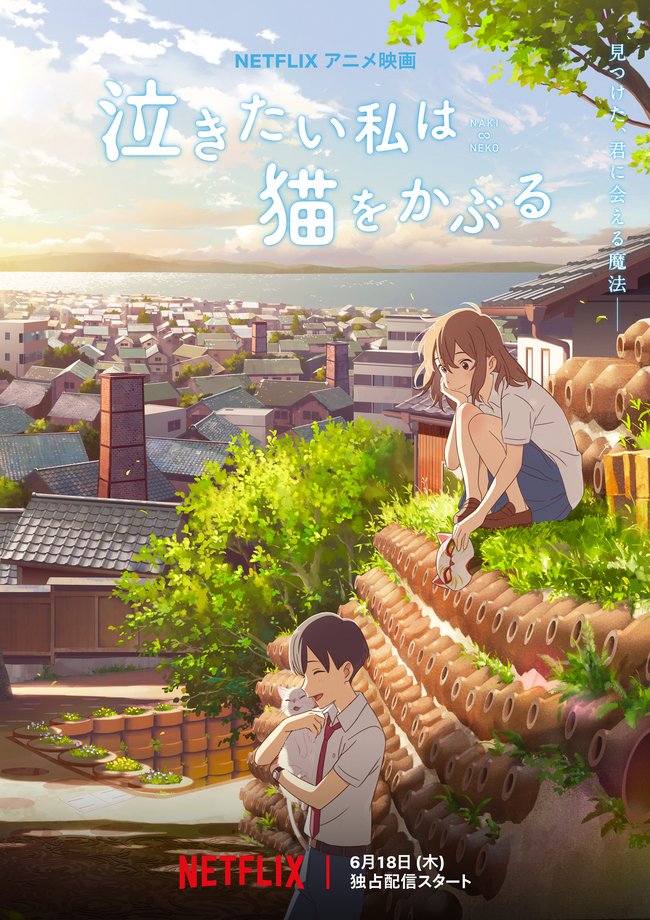 Now Streaming since 18th June 2020
Studio: Colorido
Studio Colorido's second anime feature-length film was initially going to be screened in Japanese theaters, but due to the global situation, it had to be postponed. Netflix acquired the global rights and will be offering multiple audio and subtitle languages as part of their Netflix Film range. The film is known as Nakitai Watashi wa Neko wo Kaburu and features Sailor Moon director Junichi Satoh and Anohana writer Mari Okada.
Yasuke
Coming Soon, Date TBA
Studio: MAPPA
This anime project is a collaboration between American comic writer and director LeSean Thomas and studio MAPPA. Also joining the team is actor Lakeith Stanfield (Death Note, Get Out, Sorry to Bother You) voicing the main protagonist.
---
Credit to A.I.R. and JR Pictures for discovering new information on select titles.