Mobile Suit Gundam: Iron-Blooded Orphans Part 1 (aka Season 1) Scheduled for UK Blu-ray Release this June 2020
The Gundam releases in the UK continues with the recently announced acquisition of Mobile Suit Gundam: Iron-Blooded Orphans now scheduled for the UK home video market by distributor Anime Limited. The two-season anime series from Sunrise will be released in two sets, one set covering each season of 25 episodes total.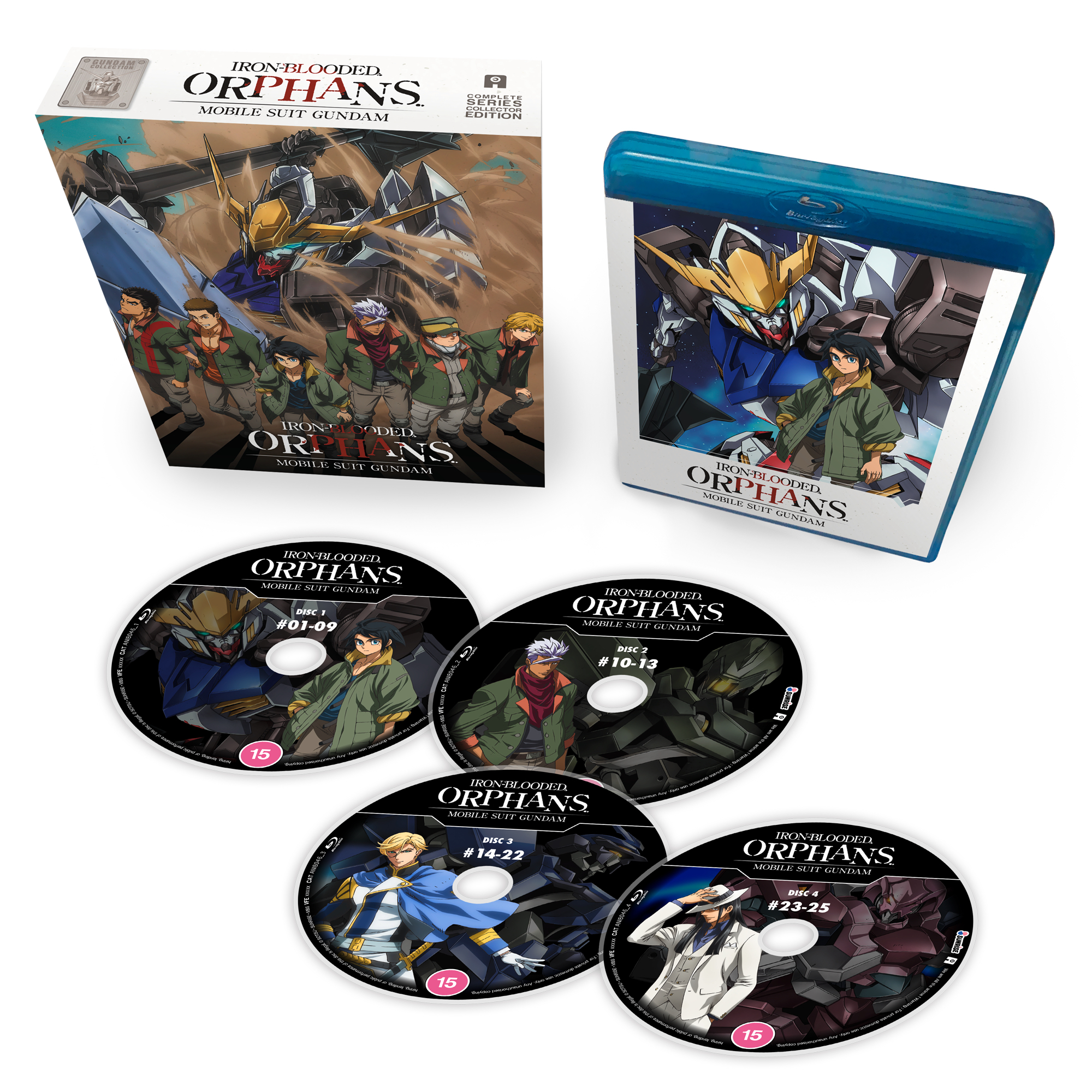 Today, Friday 15th May at the time of writing this, distributor Anime Limited revealed the release date for the first part (Season 1) which is currently slated for 15th June 2020 as a collector's edition Blu-ray release that follows the same pattern as the previous Gundam titles.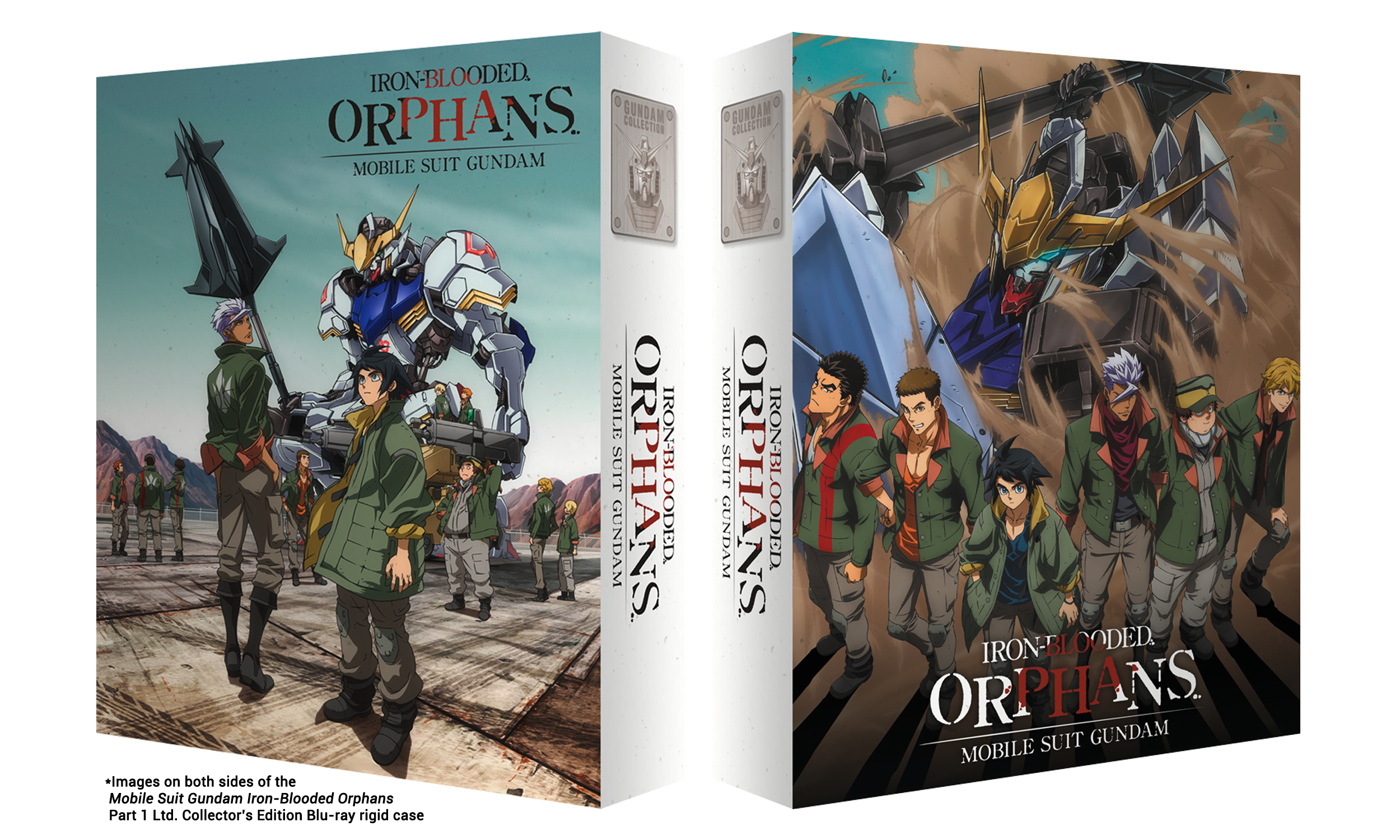 Part 1 will include a rigid box to house both amaray parts of the series as well as the planned collector's edition item that will be included in Part 2 later this Summer. There will be four Blu-ray discs in total, using the same pattern as the Funimation and Madman releases in the United States and Australia. Part 1's Suggested Retail Price (SRP) is £59.99 and currently has an early bird offer of £34.99 available to order on Anime Limited's online store until Thursday 21st May 2020.
Plot Synopsis (via Anime Limited):
"The year is P.D. 323.

Three centuries after the Calamity War, a new world order is maintained by the military organization Gjallarhorn, but the seeds of a new conflict are being sown on Mars.

A private security company accepts a mission to escort the revolutionary leader Kudelia Aina Bernstein to Earth, and the company's child soldiers rise up in revolt against the adults who betrayed them.

Among them is Mikazuki Augus, who becomes the pilot of the Gundam Barbatos, a dreadful relic left over from the Calamity War."
Iron-Blooded Orphans (also known in Japan as G-Tekketsu) aired in October 2015 from Sunrise and was directed by Tatsuyuki Nagai, known for his directed works Anohana, A Certain Scientific Railgun and Toradora!. Writer Mari Okada of O Maidens in Your Savage Season fame wrote the script for the series, and music composer Masaru Yokoyama (Fate/Apocrypha) worked on the score for this series.
Anime Limited as of the writing of this post have released a number of Gundam. Here's the list that they have released thus far, sorted by order of Japanese release!
Universal Century:
1979: Mobile Suit Gundam
1981: Mobile Suit Gundam Movie Trilogy
1985: Mobile Suit Zeta Gundam
1986: Mobile Suit Gundam ZZ
1988: Mobile Suit Gundam: Char's Counterattack
1991: Mobile Suit Gundam 0083: Stardust Memory & Afterglow of Zeon
2015: Mobile Suit Gundam: The Origin: Chronicle of Char and Sayla
2016: Mobile Suit Gundam Thunderbolt: December Sky
2017: Mobile Suit Gundam: The Origin: Chronicle of the Loum Battlefield
2017: Mobile Suit Gundam Thunderbolt: Bandit Flower
Non-UC:
1995: Mobile Suit Gundam Wing
1997: Mobile Suit Gundam Wing: Endless Waltz
2007: Mobile Suit Gundam 00
2014: Gundam Reconguista in G
Coming soon alongside Iron-Blooded Orphans Season 2 are Mobile Suit Gundam 00 the Movie: A Wakening of the Trailblazer & 00: Special Edition collection, and Turn-∀ Gundam.
---
Source: Anime Limited