Screen Anime June 2020 Anime Films Line-up Includes Makoto Shinkai's Weathering With You, Your Name & More
Screen Anime had recently launched for the United Kingdom and Ireland with four anime films and one television anime series running from Monday 25th May to Sunday 21st June 2020. During their CloudMatsuri panel, its president Andrew Partridge has revealed the next batch of films that will begin streaming starting 25th June 2020.
To recap, Screen Anime is an online film festival dedicated to bridging the gap between theatrical and home video, allowing those who live at home to watch some of the latest and older anime films when they can. The current line-up features PROMARE, Penguin Highway, Patema Inverted, Royal Space Force: The Wings of Honneamise as well as the television series Wolf's Rain. It is available with a three-day trial and two subscription model options; £3.99 for 1 month or £39.99 for 12 months. Those who select the Premium membership will also be able to receive a 10% store discount on Anime Limited's website.
---
Coming to Screen Anime this June are the following: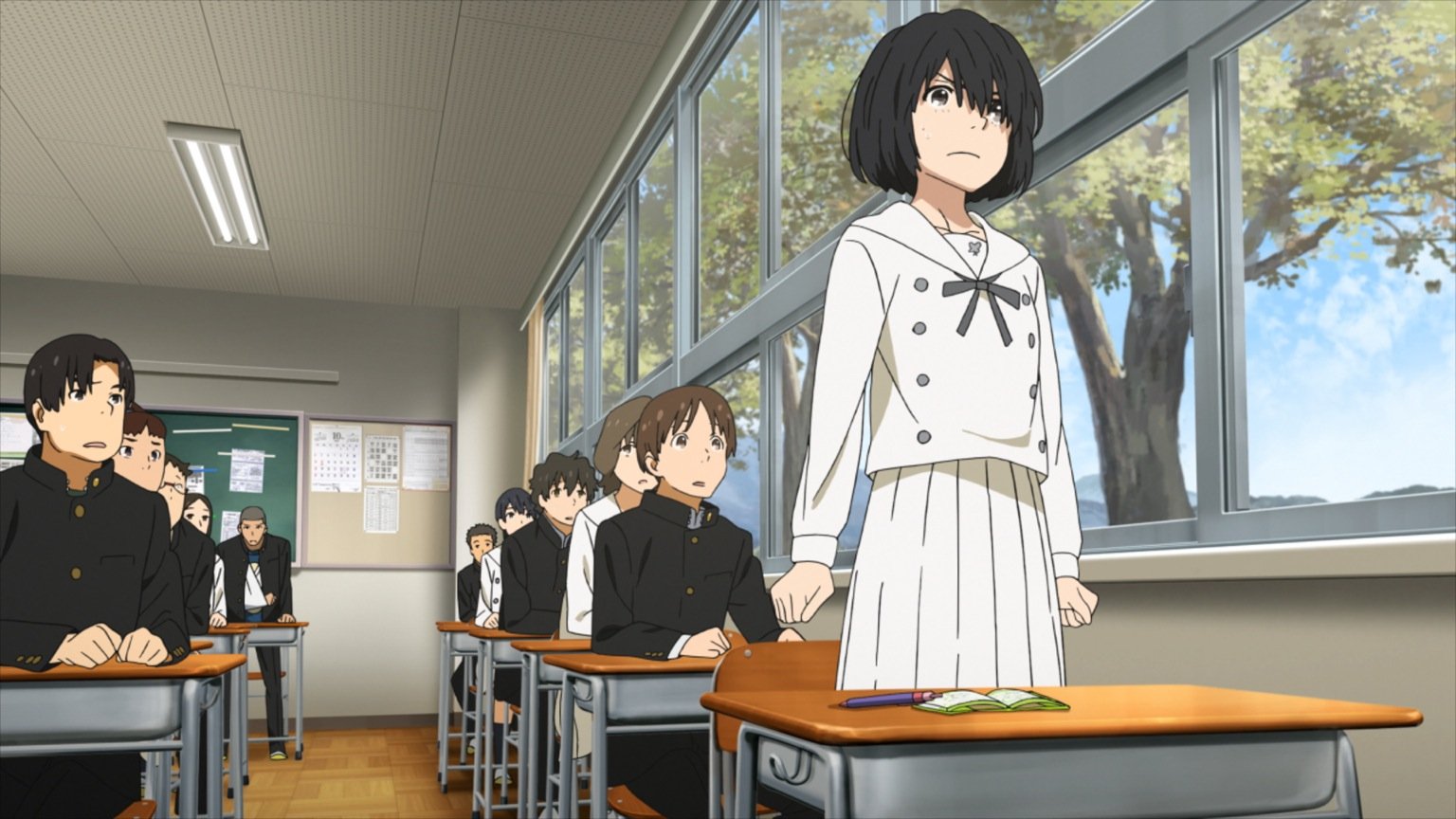 The Anthem of the Heart
(Kokoro ga Sakebitagatterunda.)
A 2015 theatrical anime film directed by Tatsuyuki Nagai, written by Mari Okada and animated by studio A-1 Pictures.
"I have feelings I cant tell anybody hidden deep in a shell inside of my heart. But, really, I want to shout it out my honest feelings like a beautiful anthem is waiting to break free!

Jun is a girl whose words have been sealed away. She was once a very happy girl, but because of a ""certain thing"" she said when she was very young, her family was torn apart. Then, the egg fairy appeared in front of her and sealed away her ability to talk in order to stop her from hurting anybody else. Since this traumatic experience, Jun lives in the shadows away from the limelight. Years later — she is nominated to become an executive member of the community outreach council. On top of that, Jun is also appointed to play the main lead in their musical"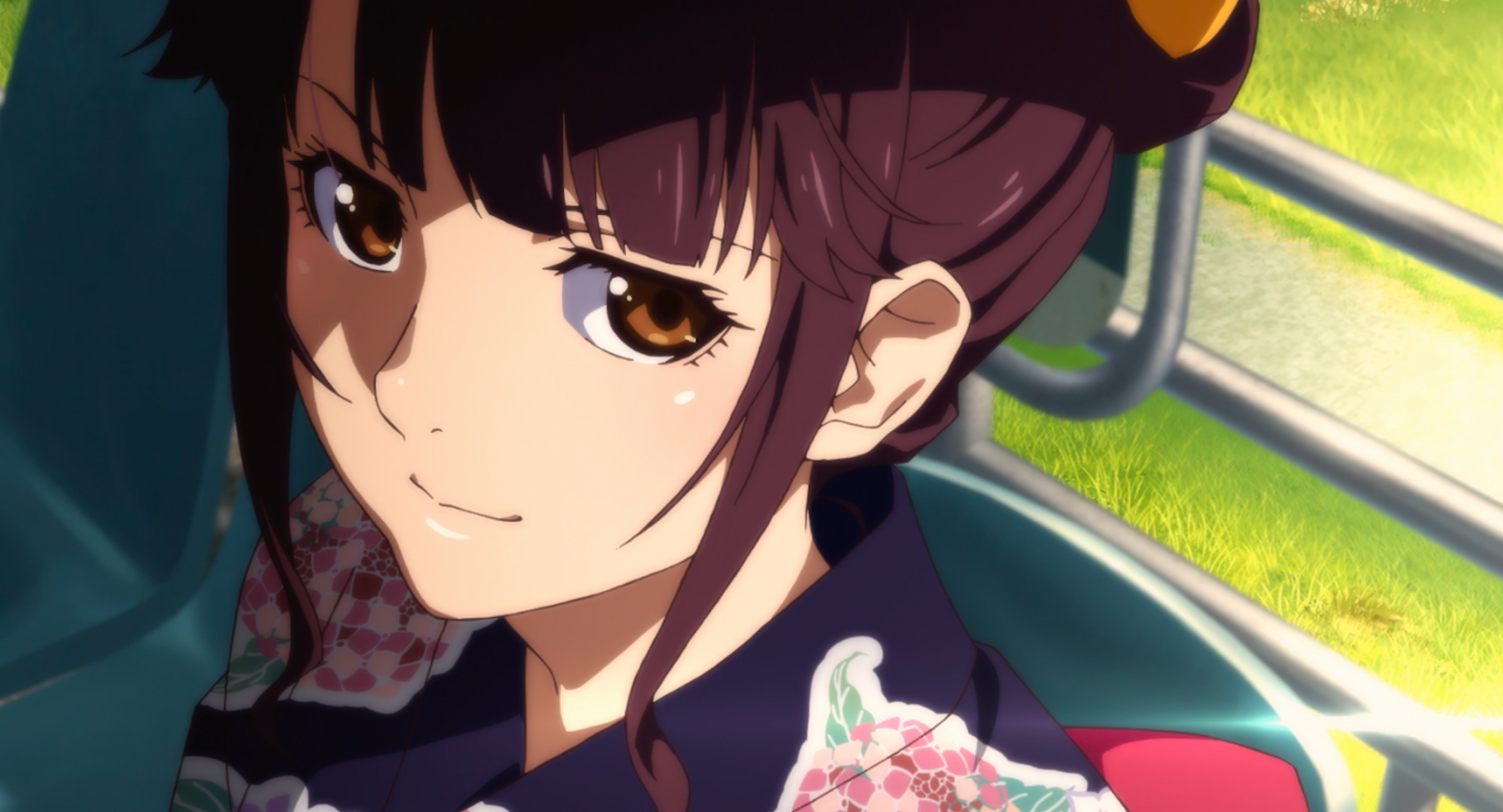 Fireworks
(Uchiage Hanabi, Shita kara Miru ka? Yoko kara Miru ka?)
A 2017 theatrical anime film directed by Nobuyuki Takeuchi, written by Hitoshi Ōne and animated by studio Shaft. It is based on Shunji Iwai's 1993 film of the same name.
"While a classroom argument rages about how fireworks look from different angles as they burst forth in the night sky, the reserved Norimichi and his best friend Yusuke are about to compete for an even more explosive event in their young lives – the opportunity to spend some time with a girl named Nazuna with whom they are both smitten. The lucky winner is to be decided by a simple swimming contest, but the effects of this race are far more seismic than Norimichi could have imagined.

When a mysterious glowing ball offers Norimichi a second chance at victory, he comes to learn that even the slightest changes in perspective can make a striking difference to the world around him – a daunting face that might also be the key to helping Nazuna resolve the troubles which plague her…"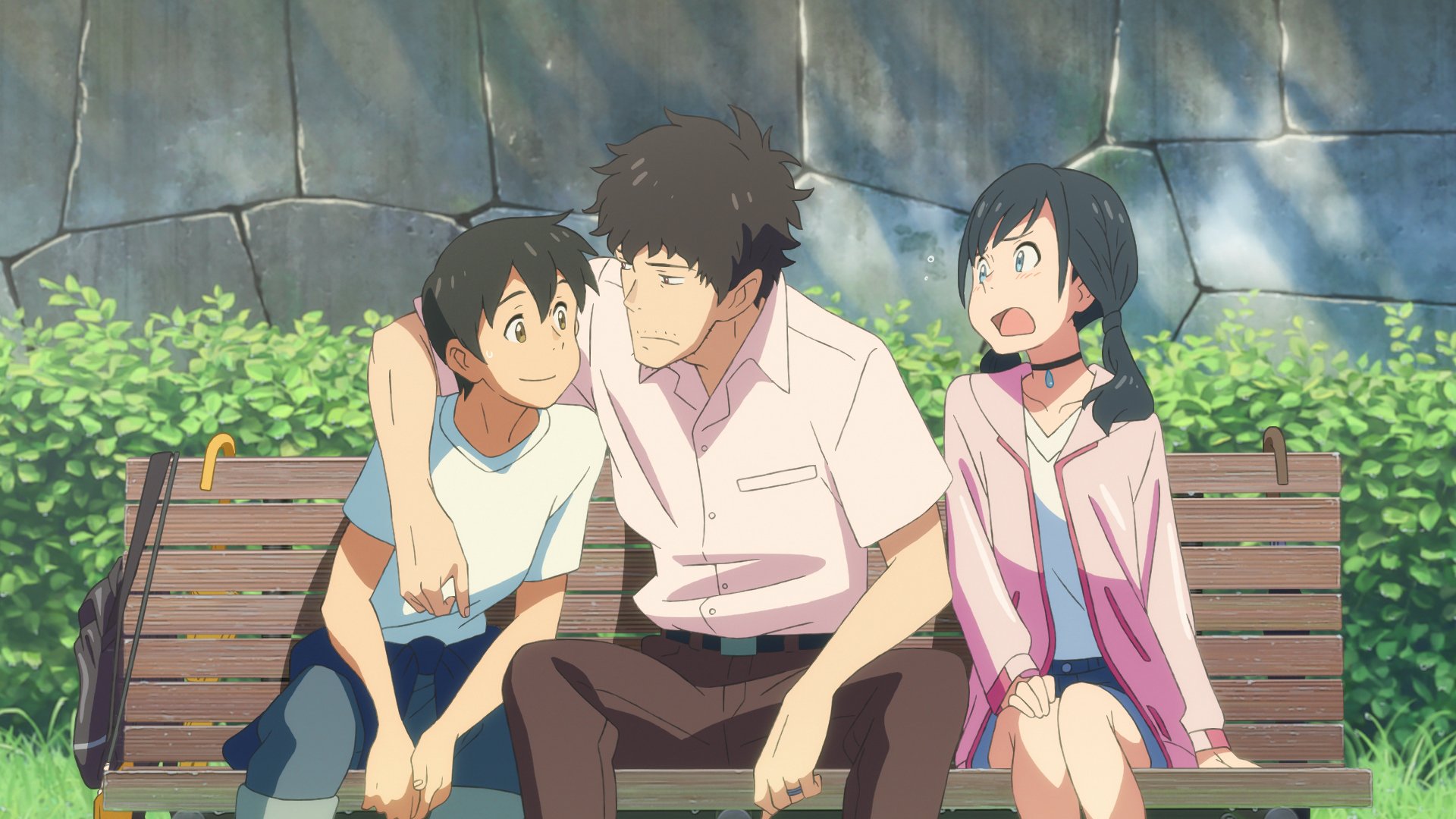 Weathering With You
(Tenki no Ko)
A 2019 theatrical anime film directed and written by Makoto Shinkai, and animated by studio CoMix Wave Films.
"The summer of his high school freshman year, Hodaka runs away from his remote island home to Tokyo, and quickly finds himself pushed to his financial and personal limits.

The weather is unusually gloomy and rainy every day, as if to suggest his future. He lives his days in isolation, but finally finds work as a writer for a mysterious occult magazine. Then one day, Hodaka meets Hina on a busy street corner. This bright and strong-willed girl possesses a strange and wonderful ability: the power to stop the rain and clear the sky…"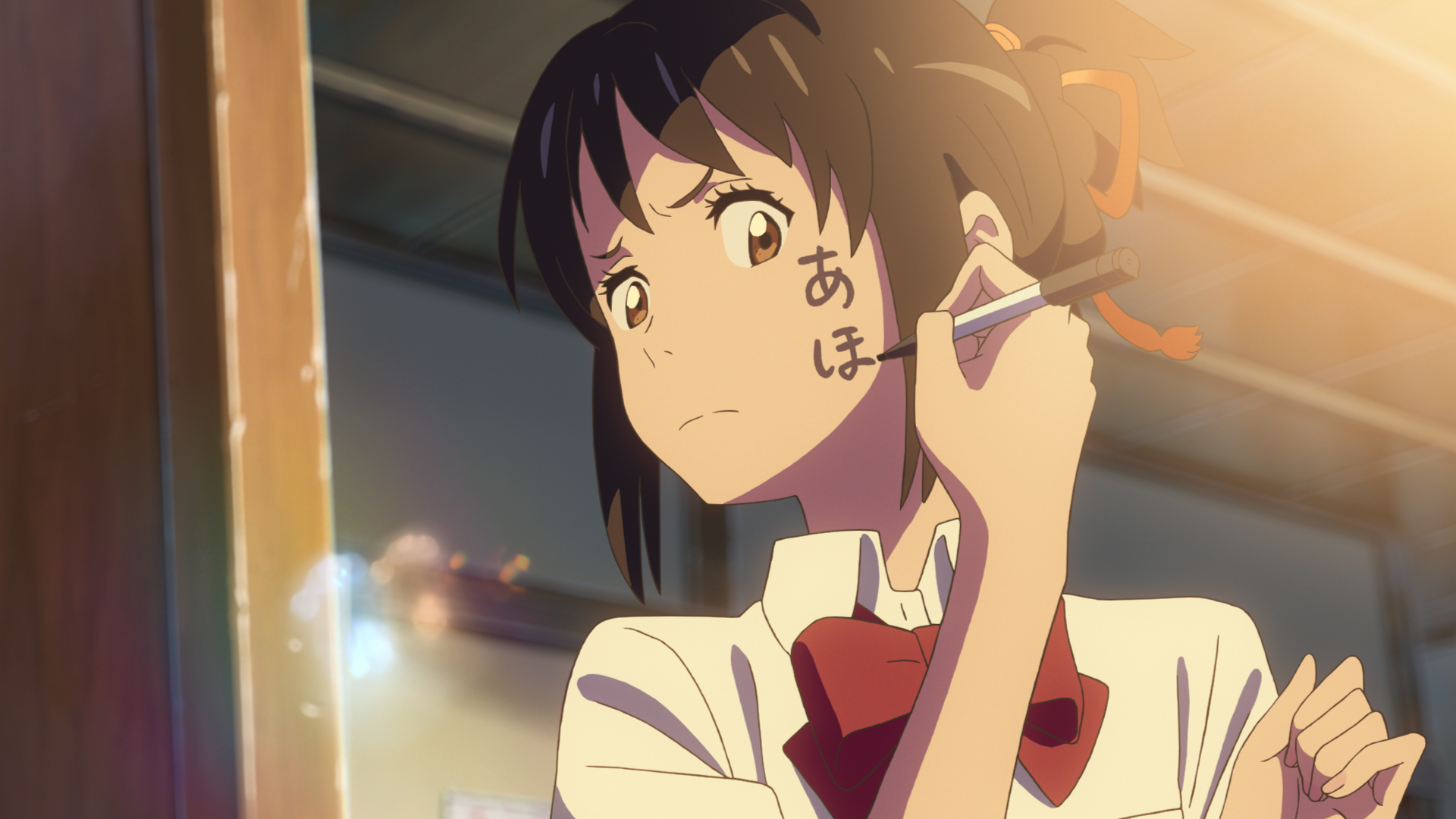 Your Name
(Kimi no Na wa.)
A 2016 theatrical anime film directed and written by Makoto Shinkai, and animated by studio CoMix Wave Films.
"Mitsuha and Taki are total strangers living completely different lives. But when Mitsuha makes a wish to leave her mountain town for the bustling city of Tokyo, they become connected in a bizarre way. She dreams she is a boy living in Tokyo while Taki dreams he is a girl from a rural town he's never visited.

What does their newfound connection mean? And how will it bring them together? Find out in the latest film from the acclaimed auteur Makoto Shinkai."
All of the films, except for The Anthem of the Heart, will include the English dub as well as the main Japanese audio with English subtitles when it becomes available to watch on the service.
---
Source: Screen Anime CloudMatsuri Panel