Robotech: The Macross Saga Listed for UK Blu-ray release by Funimation
Earlier today, distributor Funimation revealed their latest home video anime releases for the third quarter of 2021 for the United Kingdom and Ireland. With their schedule, their listings are slowly popping up across different retailers with Zavvi being among the first.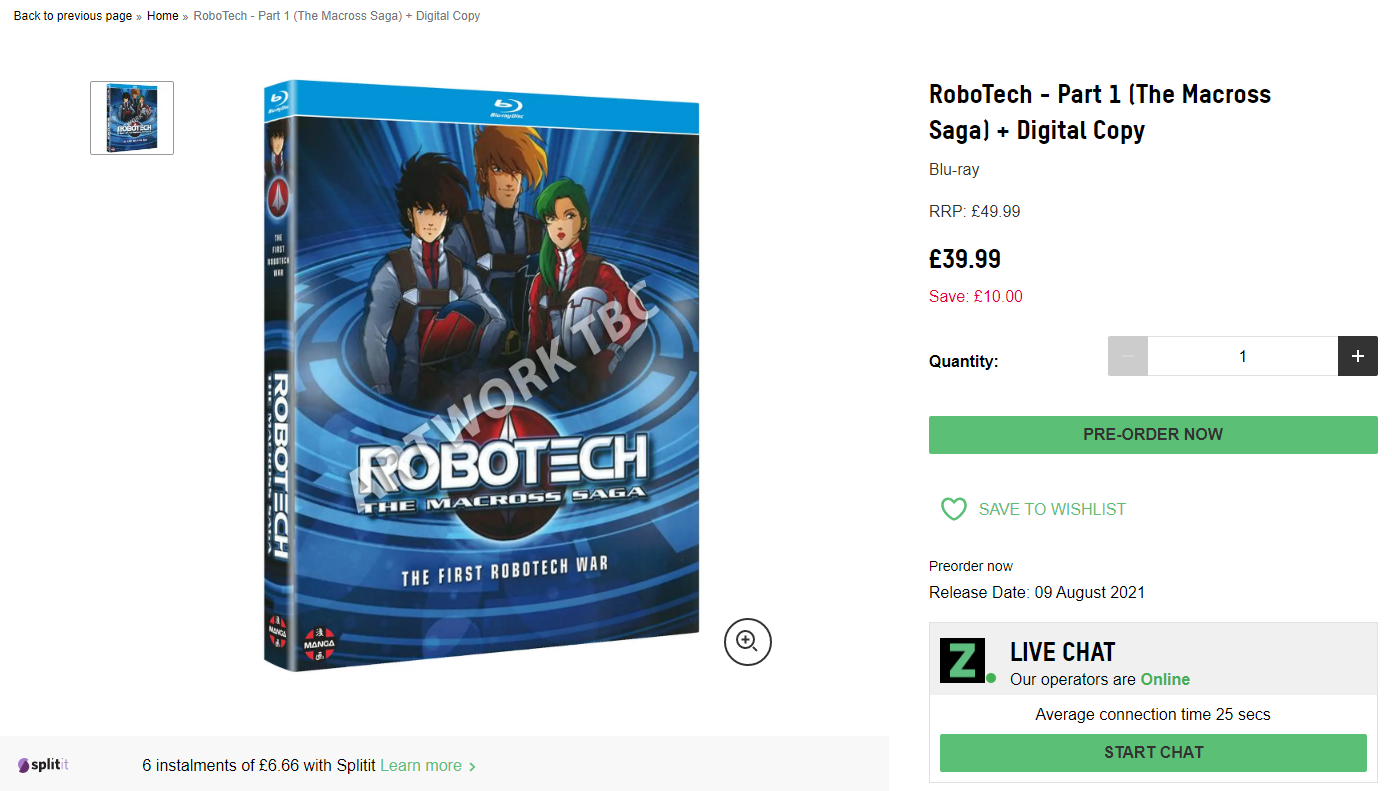 However, on Zavvi there was another release that has shown up which was not specified with the rest of the schedule. Thanks to AUKN member Hunter_Killer on our forums, a listing for Robotech: The Macross Saga has been discovered for a release on 9th August 2021.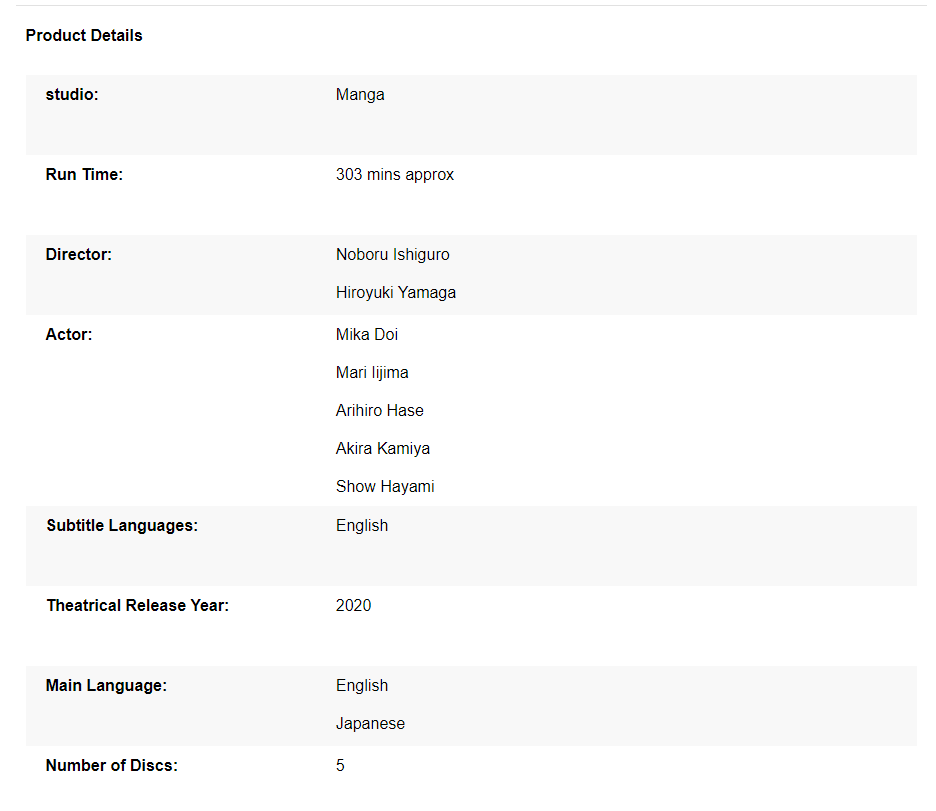 This listing specifies Part 1 of Robotech: The Macross Saga with 5 Blu-ray discs for £49.99 SRP, and most importantly – it states English and Japanese audio. The listing isn't entirely clear whether this is Part 1 of The Macross Saga, or Part 1 referring to the entire Robotech franchise as a whole.
To provide some context, Robotech is an English adapted/localised version of three different Japanese anime series combined; Noboru Ishiguro's Super Dimension Fortress Macross from studios Artland and Tatsunoko Productions, Yasuo Hasegawa's Super Dimension Cavalry Southern Cross from studio Tatsunoko Productions, and Katsuhisa Yamada's Genesis Climber MOSPEADA from studios Artmic and Tatsunoko Productions. Produced by Harmony Gold, the English version re-edits scenes, character names and dialogue to connect them altogether into one big storyline.
Robotech: The Macross Saga in total has 36 episodes. The original Super Dimension Fortress Macross unedited was also 36 episodes in total. Given the amount of discs being used, it's possible that the listing may have some errors and could be focused solely on the Harmony Gold dub altogether, that being said the credits listed are for the original Japanese version.
The Robotech series as a whole is a product of its time, but the situation with the Macross trademark led to various legal ramifications between Big West, Studio Nue and Harmony Gold, which recently settled for the first time to allow the rest of the Macross franchise to be licensed globally. In addition, back in October 2019, Funimation did acquire the rights to release Robotech a few years ago and it seems this UK release listed could potentially be the start of many plans for the franchise.
Before rebranding as Funimation UK, Manga Entertainment also distributed Robotech, including The Macross Saga on behalf of Harmony Gold over 15 years ago for DVD as a dub only release.
Overall, this is all of the information that could be gathered for the listing discovered. Given the listing is available and can be pre-ordered right now, Funimation could be revealing more details sooner than expected (and chances are this was probably an accidental early announcement).
---
Source: Zavvi Listing, special thanks to AUKN member Hunter_Killer for discovering the listing as well.