Anime Limited Details August 2021 UK Home Video Slate with Penguindrum, PSYCHO-PASS: Sinners of the System & Violet Evergarden: Eternity and the Auto Memory Doll

NormanicGrav
•
We approach the sixth month of the year and UK distributor Anime Limited continues to provide the latest news and updates for their upcoming home video plans. Today the distributor has gone over what they have scheduled for the months of July and August 2021 via their main official website. In addition, like previous monthly updates, the early bird schedule for this month will also be unveiled.
---
June 2021 Slate:
Starting off the news with a recap of the distributor's release schedule for June 2021. We have covered this last month, but it's worth reminding folks of what has been planned thus far. Select titles from May 2021 once again got pushed into June while a new standard Blu-ray listing has been added since.
14th June:
21st June:
28th June: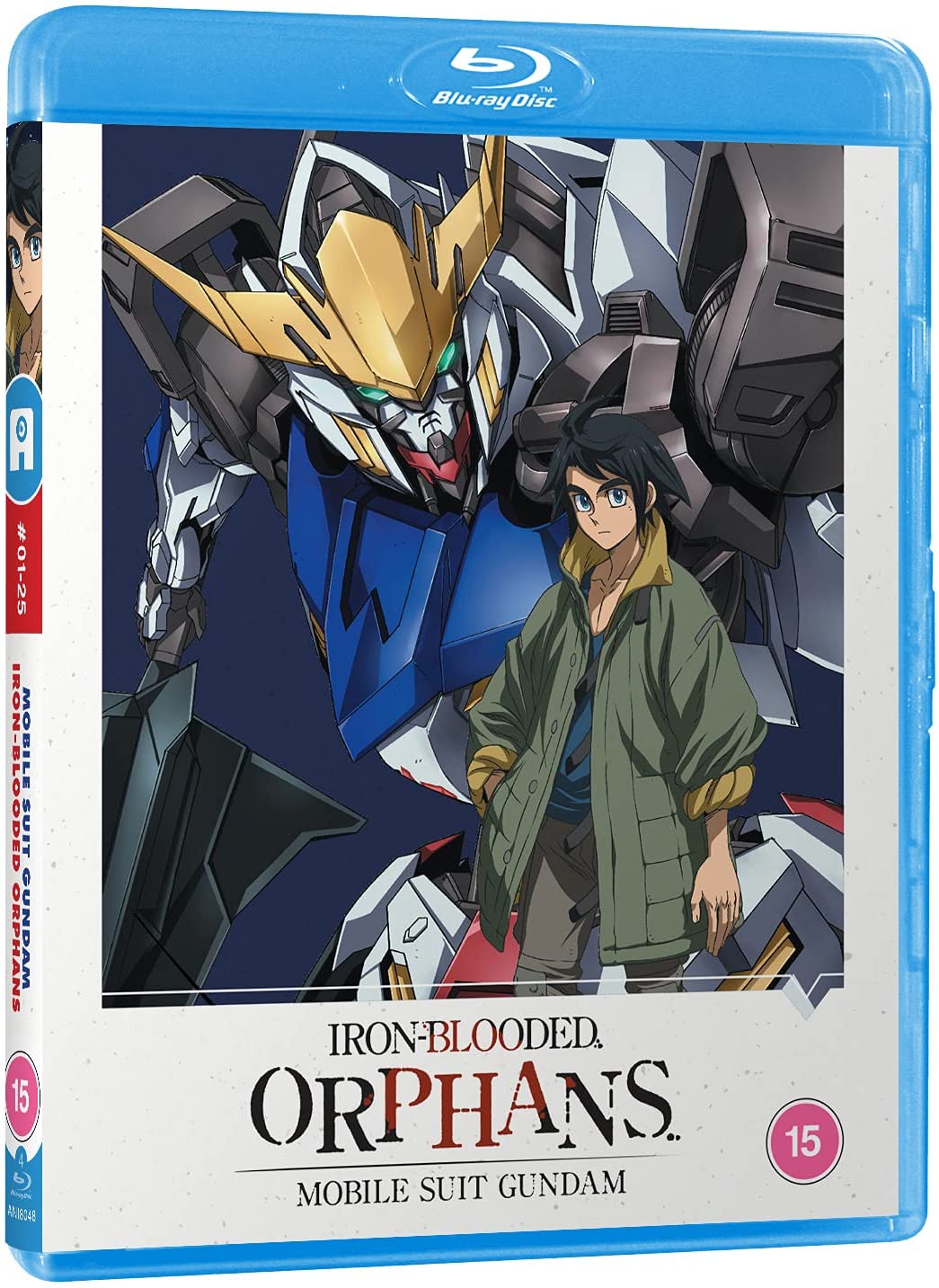 Also added to the schedule is a standard Blu-ray release for Mobile Suit Gundam: Iron-Blooded Orphans Part 1, set for 28th June.
---
July 2021 Slate:
Next we have a brief recap of what has already been scheduled for the month of July 2021. Two releases from the June slate have been pushed back into this month.
12th July:
19th July:
26th July:
---
August 2021 Slate:
Other than the delayed titles, there were no new additions added to the July line-up, so next is the August 2021 slate with three big collector's edition sets.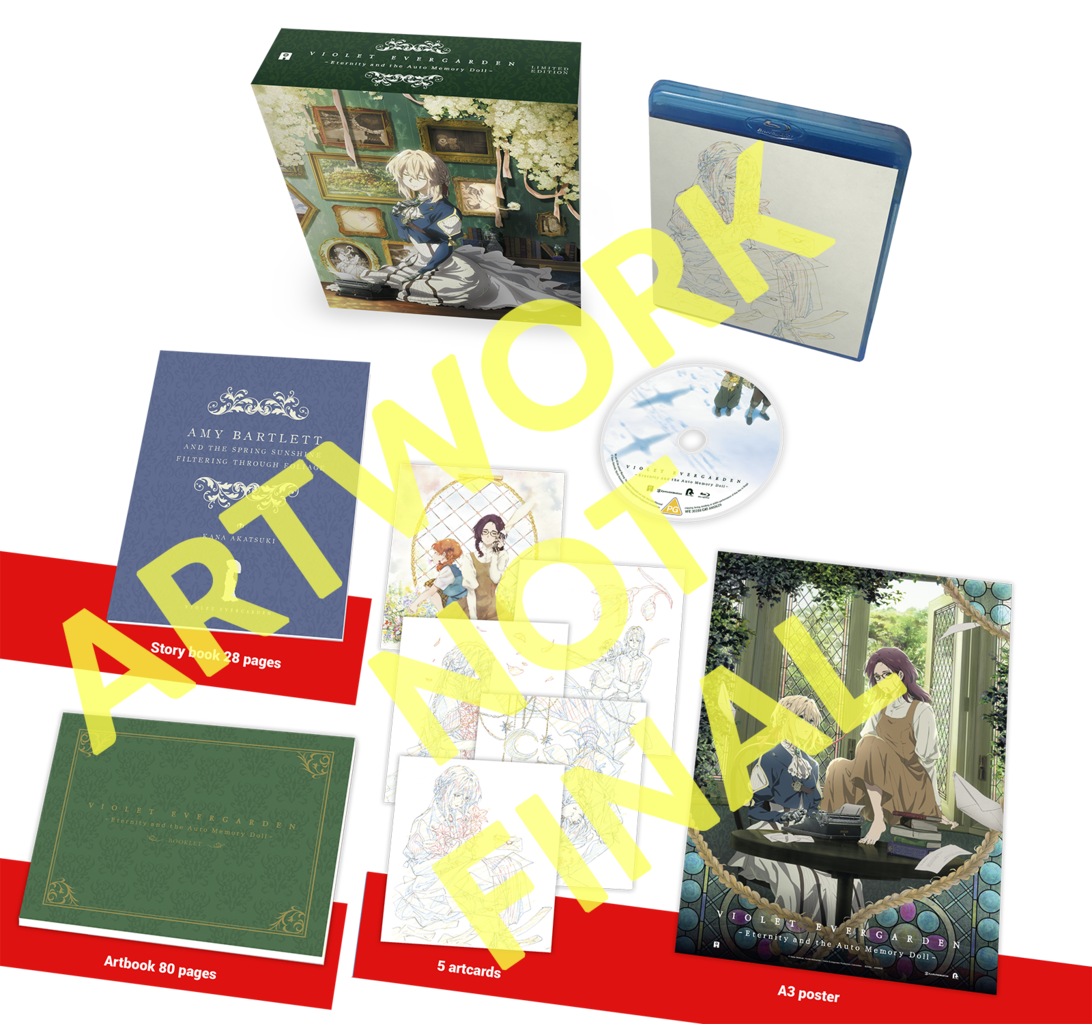 First we have Violet Evergarden: Eternity and the Auto Memory Doll, the standalone film to the Kyoto Animation series. This film will be presented in a big collector's edition packaging and there's a lot of content included. The package comes with a rigid box with an Amaray case to house the film on Blu-ray, an 80 page artbook, A3 poster and 5 art cards. Japanese audio with English subtitles and the Netflix English dub are included.
In addition, there is also a 28 page storybook featuring a short story written by original writer Kana Akatsuki, which was translated from the Japanese release to this package. According to the distributor, the book will add more context to the film.
The SRP is £44.99 and the Early Bird is priced at £29.99 starting Friday 4th June until Thursday 10th. This release is scheduled for 9th August 2021.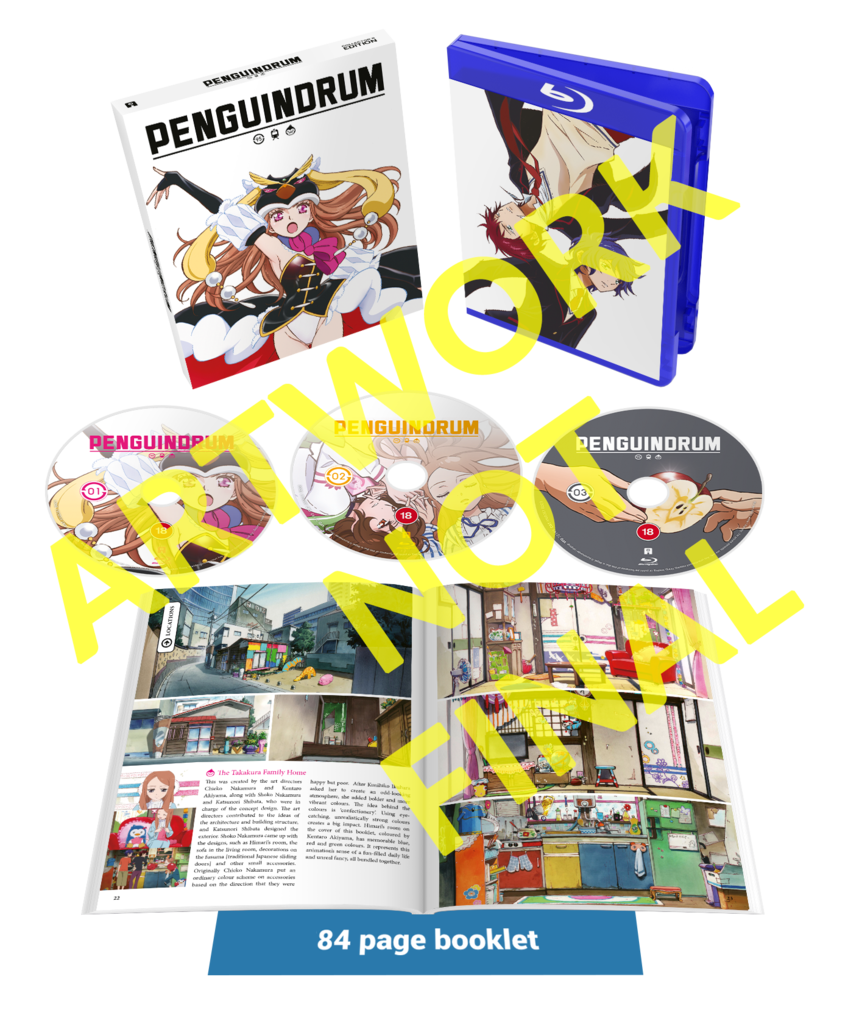 Next we have Penguindrum, also known as Mawaru Penguindrum, from studio Brain's Base and director Kunihiko Ikuhara. Previously licensed by KAZE, the series makes its return on Blu-ray from Anime Limited and has been re-authored by the folks over at MediaOCD (of Discotek fame). It will also be presented in a collector's edition packaging. Japanese audio with English subtitles and the Sentai Filmworks English dub are included.
The package comes with a rigid box with an Amaray case to house all three Blu-ray discs of the series presented in 1080p (compared to the US & Australian releases that were interlaced) and an 84 page booklet featuring comments and artwork from the show's creative team.
The SRP is £69.99 and the Early Bird is priced at £44.99 starting Friday 11th June until Thursday 17th. This release is scheduled for 16th August 2021.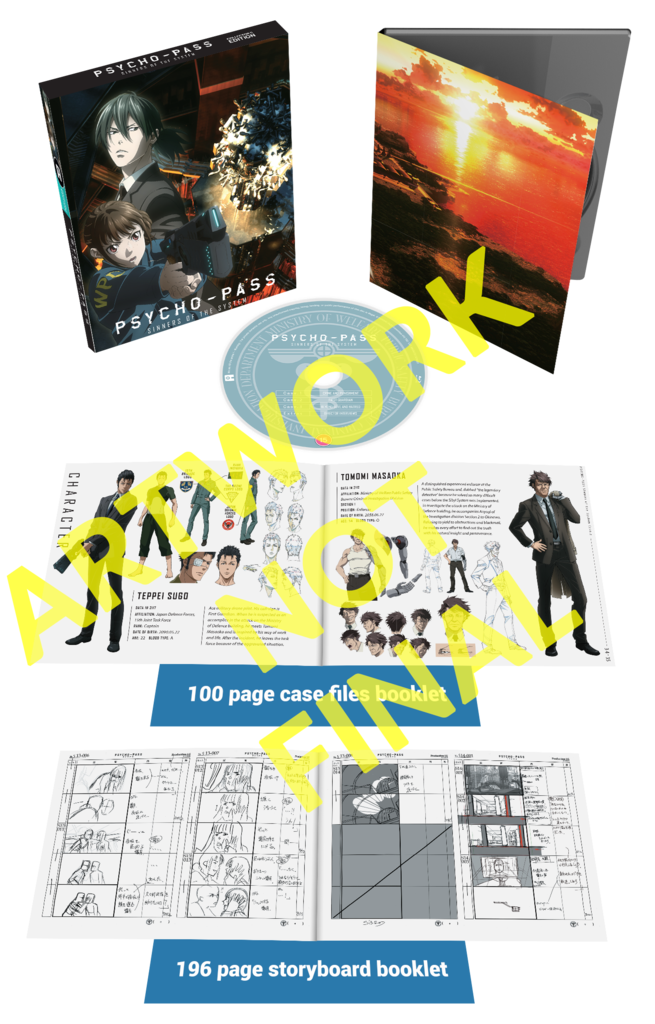 Last but not least is Psycho-Pass: Sinners of the System, a brand new addition to the Anime Limited catalogue. The film series from studio Production I.G, is a continuation of the previous two seasons and the first film, providing side-stories from various characters in the series and takes place before the third season. Since Funimation has yet to acquire both the film series and the third season, Anime Limited jumps ahead by offering a subtitled only collector's edition package.
The package comes with a rigid box with a digipack to house the three films on a single Blu-ray disc, a 100-page "case files" booklet featuring character and location artwork as well as staff interviews, and a 196-page storyboard book covering one of the three films in this series.
The SRP is £59.99 and the Early Bird is priced at £34.99 starting Friday 18th June until Thursday 24th. This release is scheduled for 30th August 2021.
---
That's all of the news revealed at the moment. Stay tuned for more information later down the line for many more releases to come.
Source: Anime Limited Blog