Anime Limited Acquires Jujutsu Kaisen Season 1 for UK Home Video Release, Part 1 Scheduled for May 2022

NormanicGrav
•
UK distributor Anime Limited have announced they will be distributing the 2020 television anime series Jujutsu Kaisen for the United Kingdom and Ireland for home video. The anime, based on Gege Akutami's shonen jump manga series, will be released in two parts and available in two editions; a collector's edition and a standard edition.
Part 1, scheduled for 30th May 2022, will cover episodes 1-12 and contain both Japanese audio with English subtitles and the Crunchyroll English dub. The series will also be self-authored rather than re-use the Viz Media Blu-ray discs, similarly to how In/Spectre is being handled.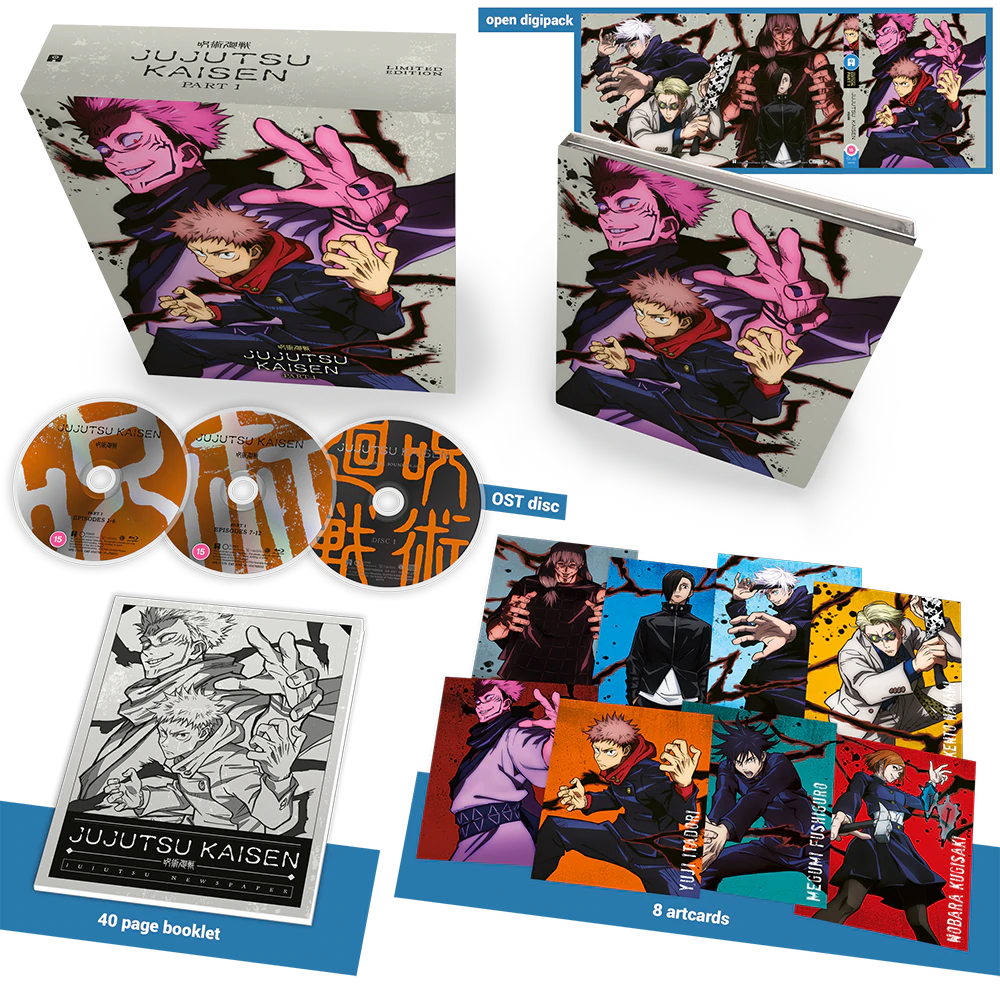 The collector's edition Blu-ray release comes with a rigid box, digipack packaging to house the two Blu-ray discs and original soundtrack CD, as well as 8 art cards and a 40-page booklet containing artwork and interviews from the cast. The SRP is £69.99 and is available for an early bird offer of £44.99 (or £40.50 if you're an Anime (Un)Limited member) until Friday 8th April.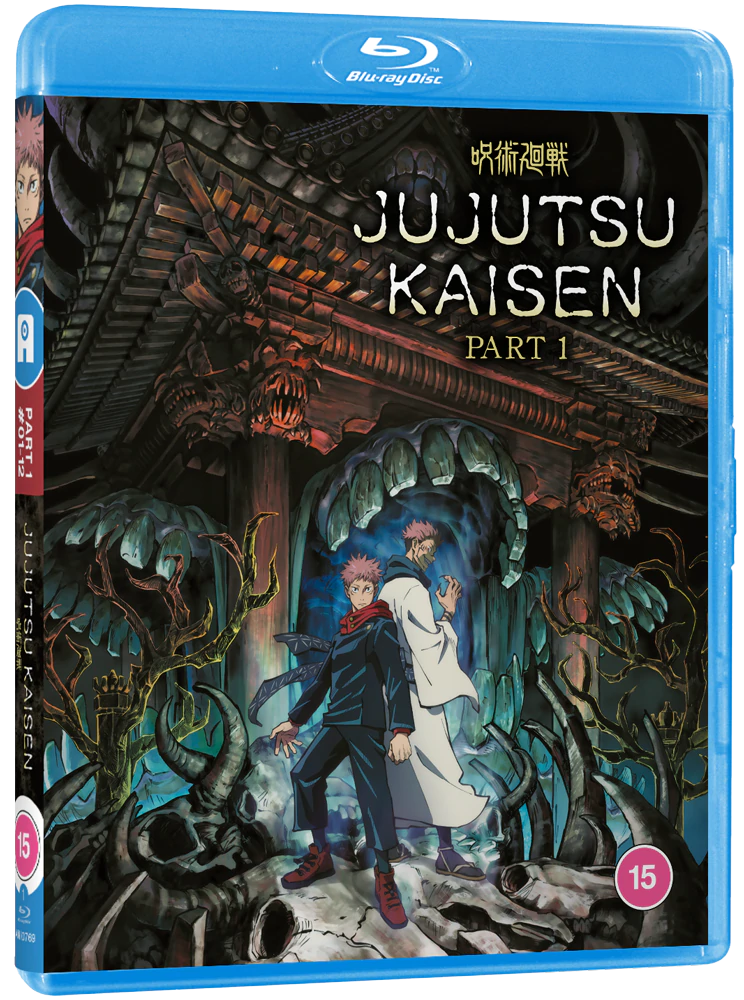 The standard edition Blu-ray release is priced at SRP £34.99 and is also on an early bird offer of £19.99 until Friday 8th April.
"A boy fights… for "the right death."

Hardship, regret, shame: the negative feelings that humans feel become Curses that lurk in our everyday lives. The Curses run rampant throughout the world, capable of leading people to terrible misfortune and even death. What's more, the Curses can only be exorcised by another Curse.

Yuji Itadori is a boy with tremendous physical strength, though he lives a completely ordinary high school life. One day, to save a classmate who has been attacked by Curses, he eats the finger of the Double-Faced Specter, taking the Curse into his own soul. From then on, he shares one body with the Double-Faced Specter. Guided by the most powerful of sorcerers, Satoru Gojo, Itadori is admitted to the Tokyo Jujutsu High School, an organization that fights the Curses… and thus begins the heroic tale of a boy who became a Curse to exorcise a Curse, a life from which he could never turn back."
Plot Synopsis via Anime Limited

Jujutsu Kaisen is adapted by studio MAPPA and directed by Sunghoo Park, with Hiroshi Seko writing the script and Hiroaki Tsutsumi, Yoshimasa Terui & Alisa Okehazama composing the music. The series' prequel volume Jujutsu Kaisen 0 was also adapted into an anime but as a feature length film, which was distributed into UK cinemas by Crunchyroll UK. Crunchyroll is streaming the series in dubbed and subbed format on their website. A second season was recently announced for a 2023 release window.
---
Source: Anime Limited Store