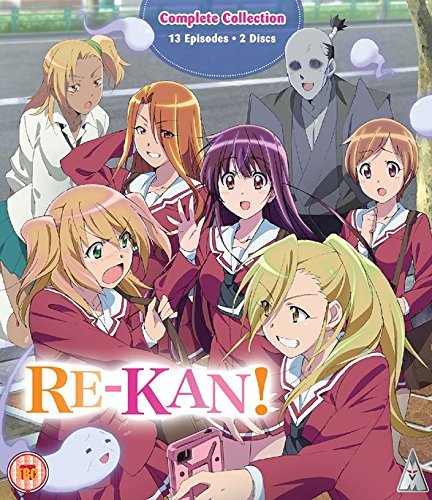 "I see dead people – behind my girlfriend's back." – Matt Kirshen
Hibiki Amami is a very friendly girl who is about start her first year at Hanazuka Public High School. On the way to her first day at school another student, tsundere Narumi Inoue, spots her walking across the road – or rather, trying to cross the road as some sort of invisible force is dragging her back. Inoue helps Amami, and when she looks down at Amami's leg she sees it has hand prints on it. A reflection in a nearby mirror reveals some sort of ghostly figure crouching down by the leg.
The answer to what is going on is this: Amami has a sixth sense (in Japanese, "re-kan") and is able to see dead people, ghosts and all kinds of spirits. She has been able to since birth and inherited the ability from her mother Yuuhi, who died when Hibiki was born. Hibiki was thus raised just by her father Asahi, a man so easily frightened that his hair turned white with fear shortly after he met Yuuhi.
Hibiki Amami, on the other hand, has become incredibly friendly with all the ghosts she has met, helping those spirits in need, providing them with offerings when needed. These spirits range from Hanako, a girl who haunts the girls' toilets at the school; the Roll Call Samurai who died of hunger and begins protecting Amami as soon as she fed him; a perverted cat who is constantly trying to look at girls' panties; the Earthbound Spirit who is bound to a sign in the town's park; and the trendy (for the 1990s) Kogal Spirit who gets friendly with Amami after possessing her in an attempt to making peace with her mother.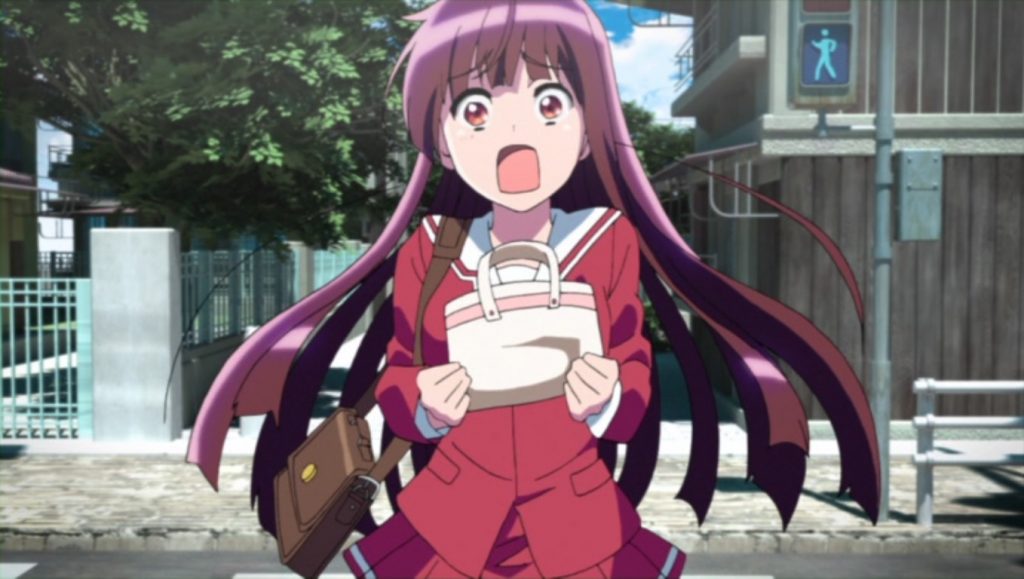 While Amami is perfectly friendly to these ghosts, Inoue is utterly petrified of them or anything supernatural. Despite this, Inoue ends up being placed behind Amami in class and thus comes into close contact with spirits that at first only Amami can deal with – the spirits also including that of Inoue's grandmother who is constantly following her.
Soon however, Amami and Inoue make friends with other people in their class who become involved with Amami's supernatural escapades: there's Kana Uehara, who runs a supernatural blog and is able to see the ghosts whenever she photographs them on her mobile phone; Uehara's childhood pal Kyoko Esumi, an ex-delinquent who used to beat up troublemakers near to where she lived; Makoto Ogawa, a seemingly normal girl apart from her huge collection of scary zombie dolls; and Kenta Yamada, an overly-cheerful boy who is often on the rough end of Esumi's anger – a fact not helped by the fact that his older brother is a cop who once had a "thing" for her.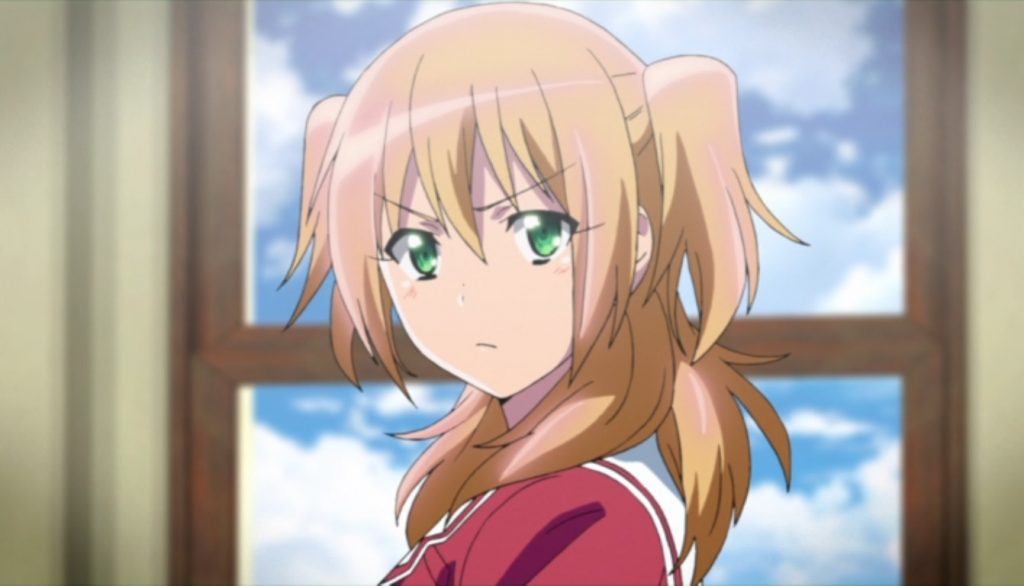 The most noteworthy thing about Re-Kan! is that, although it is a comedy, it is possibly one of the saddest comedies around. Because all the stories involve ghosts, many of whom are recently departed, often the stories are about helping the ghost get into heaven. This often means interacting with their still-alive family and friends before the ghosts bid them a final farewell. These are pretty dark subjects for a comedy show.
Most of the actual comedy comes from Inoue's over-the-top reactions to anything ghostly, or Yamada's general idiocy which normally sees him get clobbered. However, the comedy often ends up coming second to the tragedy. Nowhere seems to refer to Re-Kan! as being tragicomic, but to me that is the best description for it.
Most of the action is focused on the characters and it is the ghosts who make for the more interesting viewing, especially in the later episodes as a rivalry appears to develop between the Roll Call Samurai and the Kogal Spirit for Amami's affections, but all the way through there is good stuff from the duo, especially the way they relate to Amami. One of the best sequences is Amami making some knitted gifts for her ghost friends, the oddest of which is a knitted lavatory seat cover for Hanako.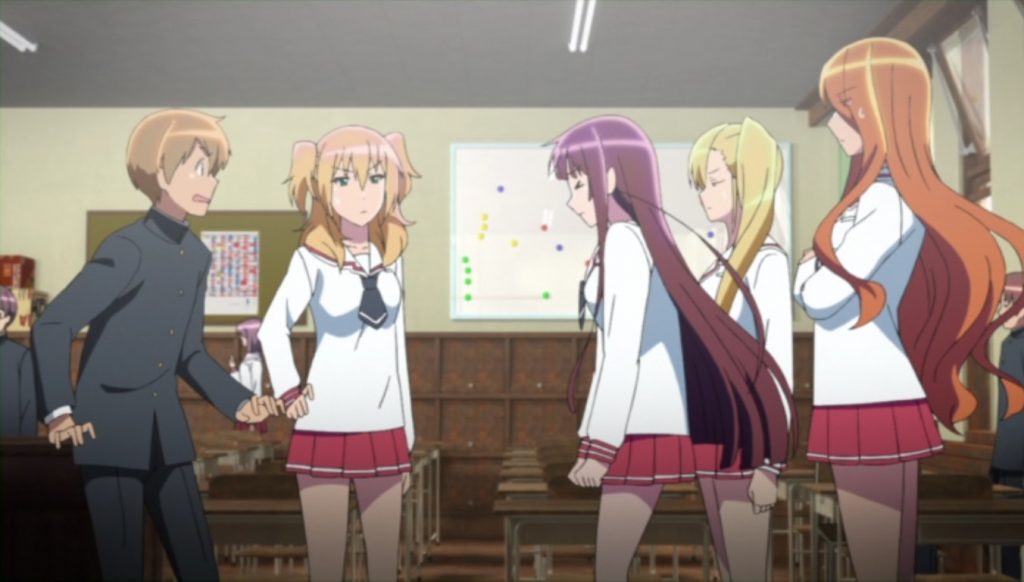 The artwork, however, is slightly peculiar, and you can tell it is just by the cover of the DVD/Blu-ray. The odd thing is that although Uehara and Esumi's hair covers one of their eyes, you can still see the eye that covers it. I don't know if there is a technical name for it (if there is let me know), but this seems to be a thing that is happening pretty frequently in anime: namely, that if something blocks a character's face, the face will still be visible and thing that is blocking it either disappears or has no affect. For example, in Haikyu!! the net will suddenly have a huge hole in it if the character is directly behind it, or in Free! if Rei Ryugazaki's in profile, the bit of his glasses frame that would normally cover his eyes suddenly vanishes. For now, I'm referring to this as "face space", but as I said, if there is a proper term for it, let me know.
The contents of collection are limited. There is no English dub, and the only extras are textless opening and closing, but neither of them, "Colourful Story" and "Kesaran Pasaran", both performed by the voice actors who play Amami and Inoue, are that memorable.
Re-Kan! is a decent enough series, but remember that it is not a laugh-a-minute show. But it will vary from viewer-to-viewer. What do you re-kan? (Sorry, couldn't resist making the pun)