Anime Limited Updates on 'Sword of the Stranger', Xmas Sale Mystery Box & More!

NormanicGrav
•
Over the past two weeks distributor Anime Limited have been pretty busy playing Santa Claus with the anime community as they unleash their second 12 Days of Christmas Sales since last year's successful run. Among the sales were some early bird pre-orders, we covered a few of them already including Genius Party & Genius Party Beyond which is now available and plans for a Persona 3 the Movie standard edition release in the works for 2018. But there are other pieces of news to cover so let's go through them in this post!
Your Name
This slideshow requires JavaScript.
In case you didn't see our recent article, Your Name is now available for streaming service Amazon Prime in both dubbed and subbed versions. The dub will be using the Japanese music soundtrack version and the video quality is confirmed to be different to the Madman master for those interested in technical terms (see the screenshots above for comparison shots provided by AUKN's Mangaranga). iTunes version of Your Name is also confirmed to be happening at some point.
Sword of the Stranger
One notable pre-order that had occurred before the weekend started was a re-release of studio Bones' Sword of the Stranger. The film was previously distributed by Beez Entertainment before the company closed down alongside Bandai Entertainment. The film is back in print thanks to Anime Limited with a collector's edition combo pack release.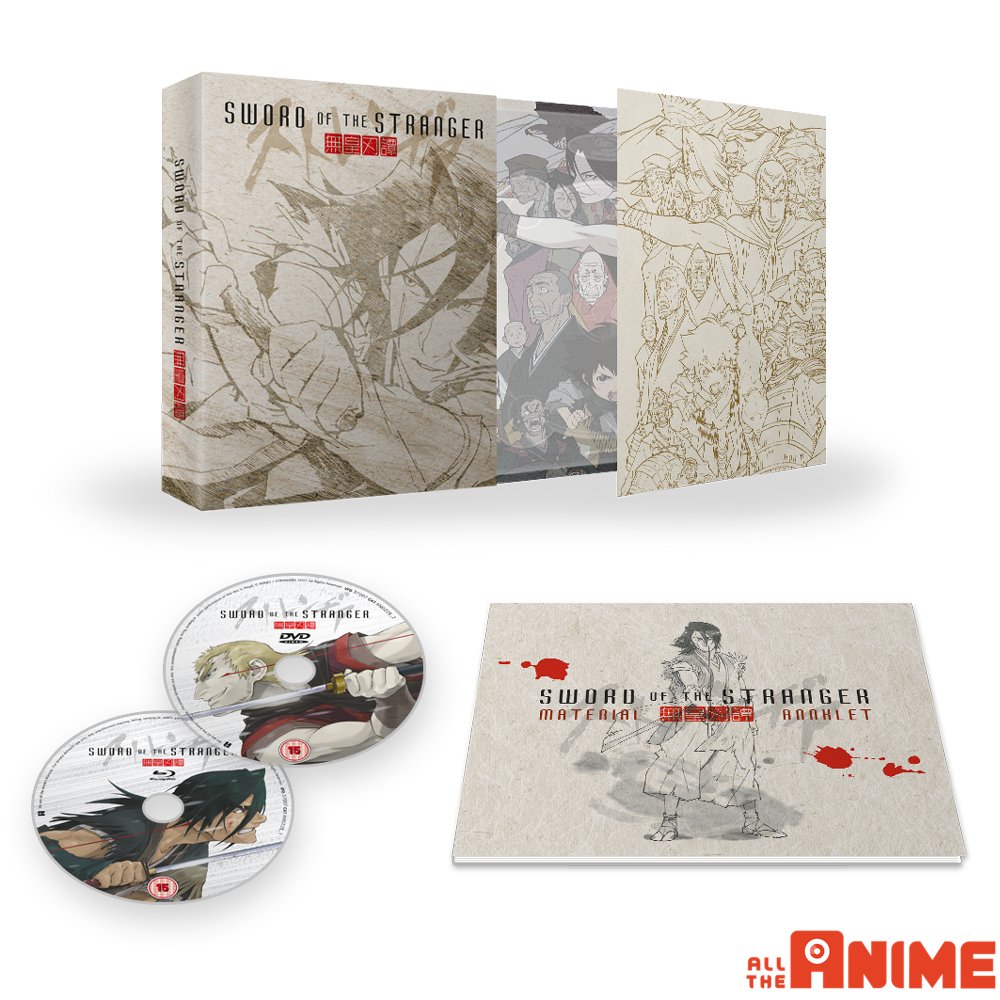 The collector's edition will feature nice art, chipboard box, a digipack and a 40-page booket. Discs feature both English & Japanese audio with English subtitles. We can also confirm that this release will be based on Anime Limited's own master in contrast to the Beez UK and Funimation versions, both of which had some issues of their own (subs displaying for dub when they shouldn't be for the former, and lack of subs for the Chinese dialogue in the dub for the latter). Anime Limited have released an unboxing for the set on their blog for those interested.
Sword of the Stranger will be available starting 18th December 2017 and pre-orders are available now.
Fairy Tail
In the last news update, we noted that Parts 20 and 21 of Fairy Tail were coming soon. This has stayed true with Part 20 now available and Part 21 on schedule for 18th December. Today we can reveal that Part 22 is now on the schedule for 29th January 2018 according to Amazon UK (Q1 2018 on Anime Limited's website).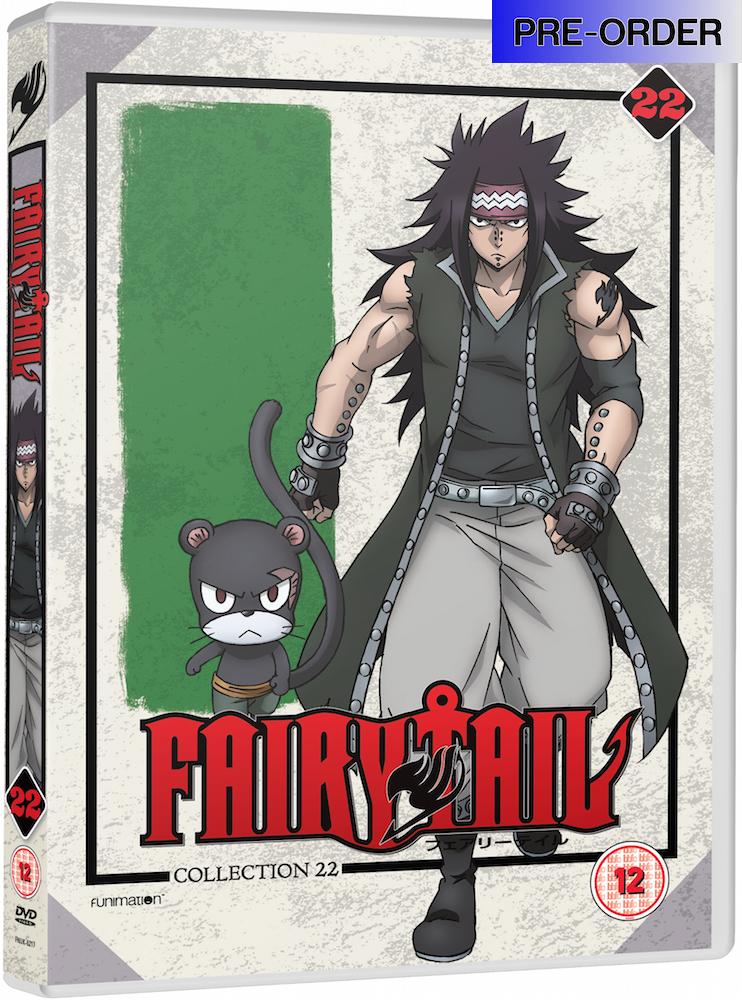 This will be the last Fairy Tail part for the time being as Funimation have yet to release Part 23 that covers the Fairy Tail Zero story arc. Like the other parts, the discs feature both English & Japanese audio with English subtitles. Part 22 covers episodes 253-265, concluding the Tartaros arc.
The Christmas Sale Mystery Box
At the time of this article we have gone through 11 days of sales, and the 12th day will its last and also the one that a lot of folks are looking forward to the most – a mystery box!

For those who aren't up to speed, the Mystery Box bundle will offer 7 Collector's Edition Blu-ray sets for £39.99 however it is a mystery and there won't be much to figure out what is included. The information we do know however is that it won't feature all of the titles already included in the sales (Days 1-11) beforehand and it very likely won't include newer releases & deals (like Your Name and perhaps Durarara!!x2). There will also be a Mystery Box DVD bundle with 5 DVD titles for £29.99, but for this status we'll be focusing on the Blu-ray bundle more.
Last year's Mystery Box bundle included Aldnoah Zero Season 1, Expelled From Paradise, Fuse: Memoirs of a Hunter Girl, Gankutsuou: The Count of Monte Cristo, and HAL; all were collector's edition versions. The DVD bundle included Beck: Mongolian Chop Squad, Blood Blockade Battlefront, Gurren Lagann, Project Itoh: Harmony, and Terror in Resonance.
Overall we have rounded up the titles to any of the following:
Films
The Anthem of the Heart
Belladonna of Sadness
The Case of Hana & Alice
A Letter to Momo
Patema Inverted
Psychic School Wars
Tiger & Bunny: The Beginning
Tokyo Marble Chocolate
TV Series
Blood Blockade Battlefront
Blood Lad
Charlotte: Part 1
Eden of the East
Fate/Kaleid Liner Prisma Illya Season 1
Lord Marksman and Vanadis
Martian Successor Nadesico
Ouran High School Host Club
Prison School
Samurai Flamenco: Part 1
Selector Infected WIXOSS
Tokyo ESP
Your Lie in April: Part 1
Unlike last year where the list got leaked, there are no leaks this time around so the list above is our only guess as to what could be included. We do advise folks that are interested in the Mystery Box to order it as soon as possible. There won't be many units available and they sold out fairly fast last time. The sales will begin at 09:00 BST and is only available for the United Kingdom & Ireland regions. The link to the 12 Days of Christmas page is here.
Out of Print Status for Collector's & Ultimate Edition of Fullmetal Alchemist (2003)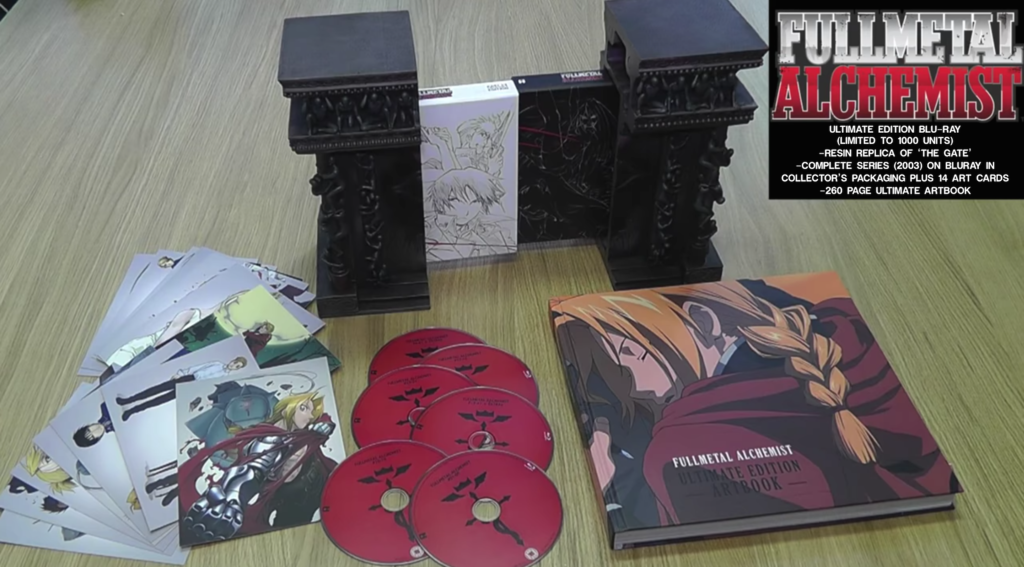 That's right we have some unfortunate news to share for Fullmetal fans out there. The Ultimate Edition box set of the Fullmetal Alchemist 2003 series that came in this massive resin gate and a large artbook is now officially out of print with no plans for any reprints whatsoever. Remaining stock is available on both Amazon UK and Zavvi.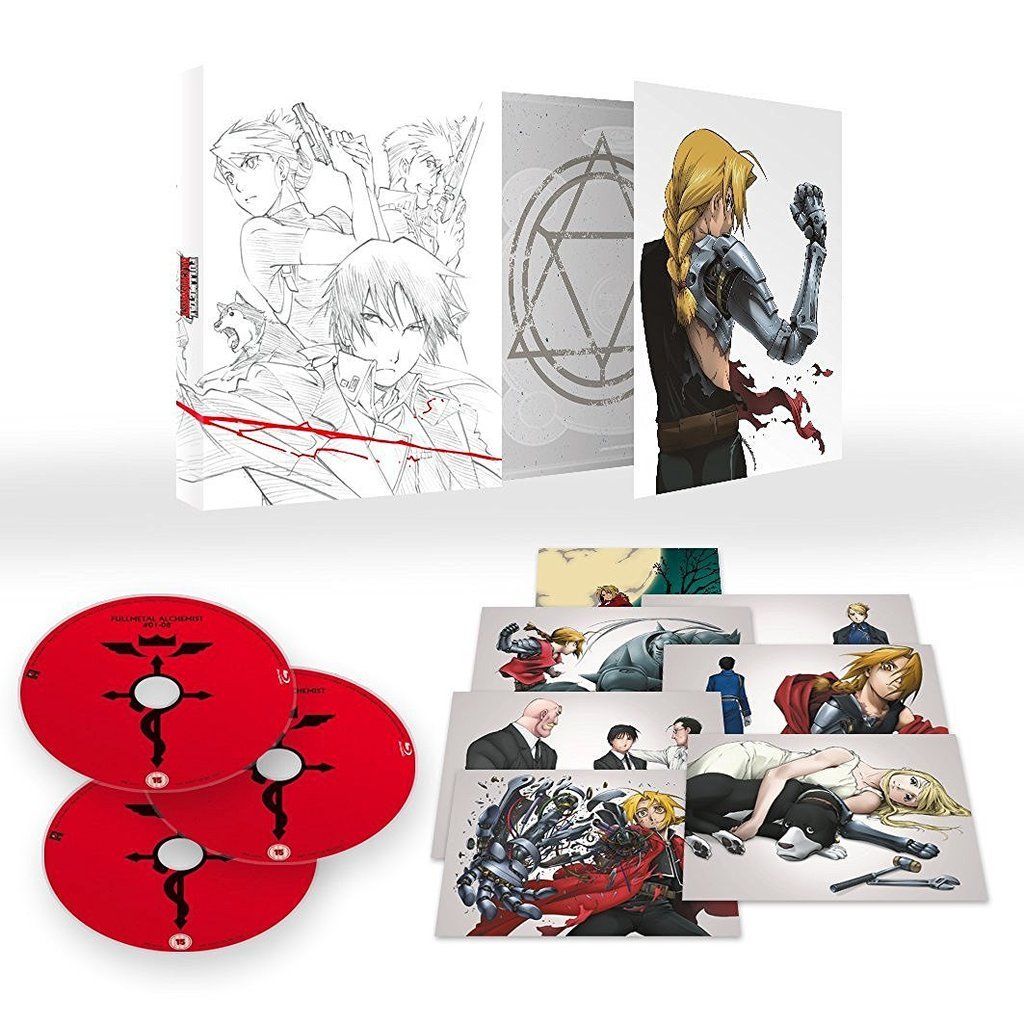 In addition the Collector's Edition Part 1 release is now 'Soon to be Out of Print' so if you are interested in the release then pick one up as soon as possible. The collector's edition set includes a clean chipboard box with a digipack and a couple artcards. The episodes cover 1-27 of the 2003 TV series.
Other titles in the 'Soon to be Out of Print' section:
That's it for the latest in Anime Limited news. Stay tuned if we have any more updates to share.