Kiznaiver Collector's Edition Revealed By Anime Limited

Teapot
•
As an early pre-MCM treat, Anime Limited have revealed their home video plans for Kiznaiver, the original TV anime from TRIGGER and Mari Okada. Three releases are planned right now – a Collector's Edition, a AllTheAnime.com Shop Exclusive Collector's Edition, and a standard DVD release. All of them include all 12 episodes of the series, both subtitled and dubbed audio tracks, and all three are dated to release on 30th July 2018.
Anime Limited describe Kiznaiver as:
Even within the confines of the futuristic Sugomori City, Katsuhira Agata is a very unique high school boy – someone who simply cannot feel any pain whatsoever. Bullied and isolated, his world is set to shift seismically when he meets a strange girl named Noriko Sonozaki.

Before he knows it, Agata has been linked to a number of his classmates as part of a group created to share any pain each of them feels via a system known as "Kiznaiver". Tasked with various trials by Sonozaki as they serve as guinea pigs under the Kiznaiver system, could Agata and his new comrades' experiences be the key to their own self-discovery?
Let's dive into the different editions…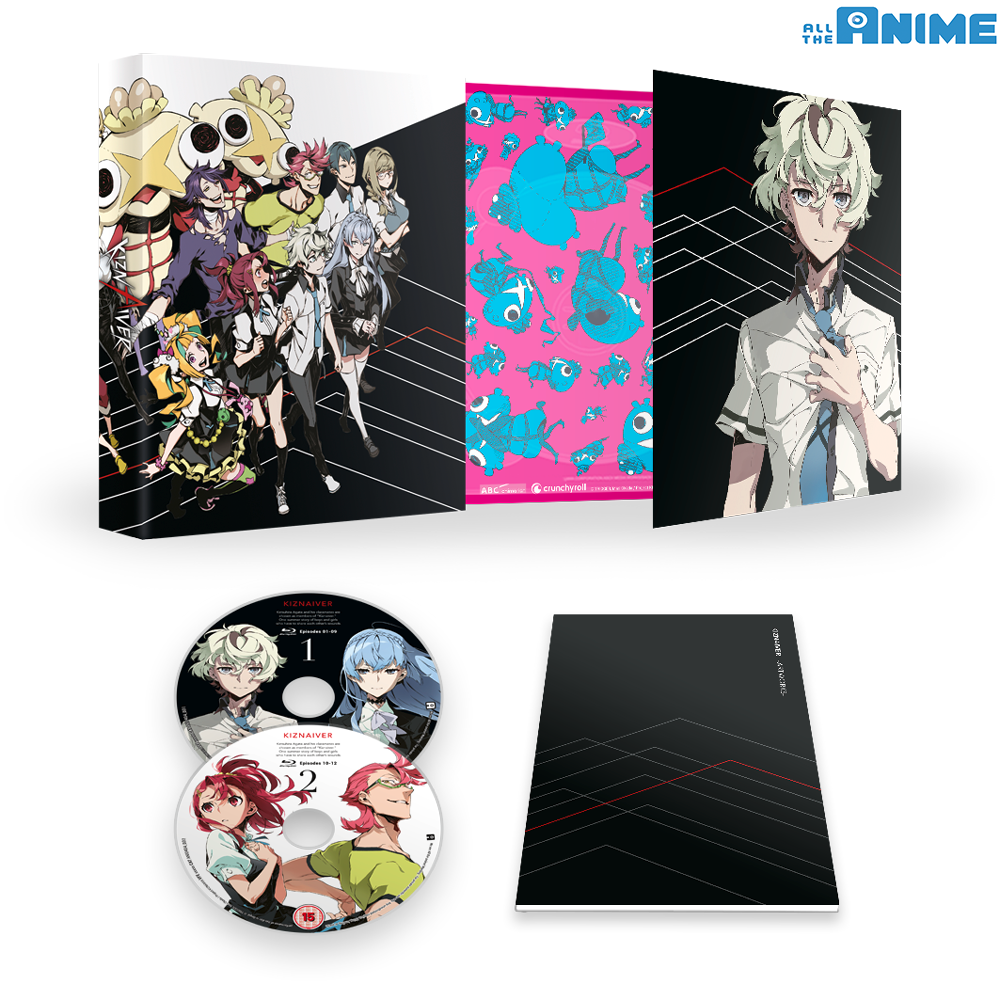 Kiznaiver Collector's Edition
The regular Kiznaiver Collector's Edition comes with a rigid case, a Digipak to hold the two discs, and a 40-page art book containing location artwork from the series.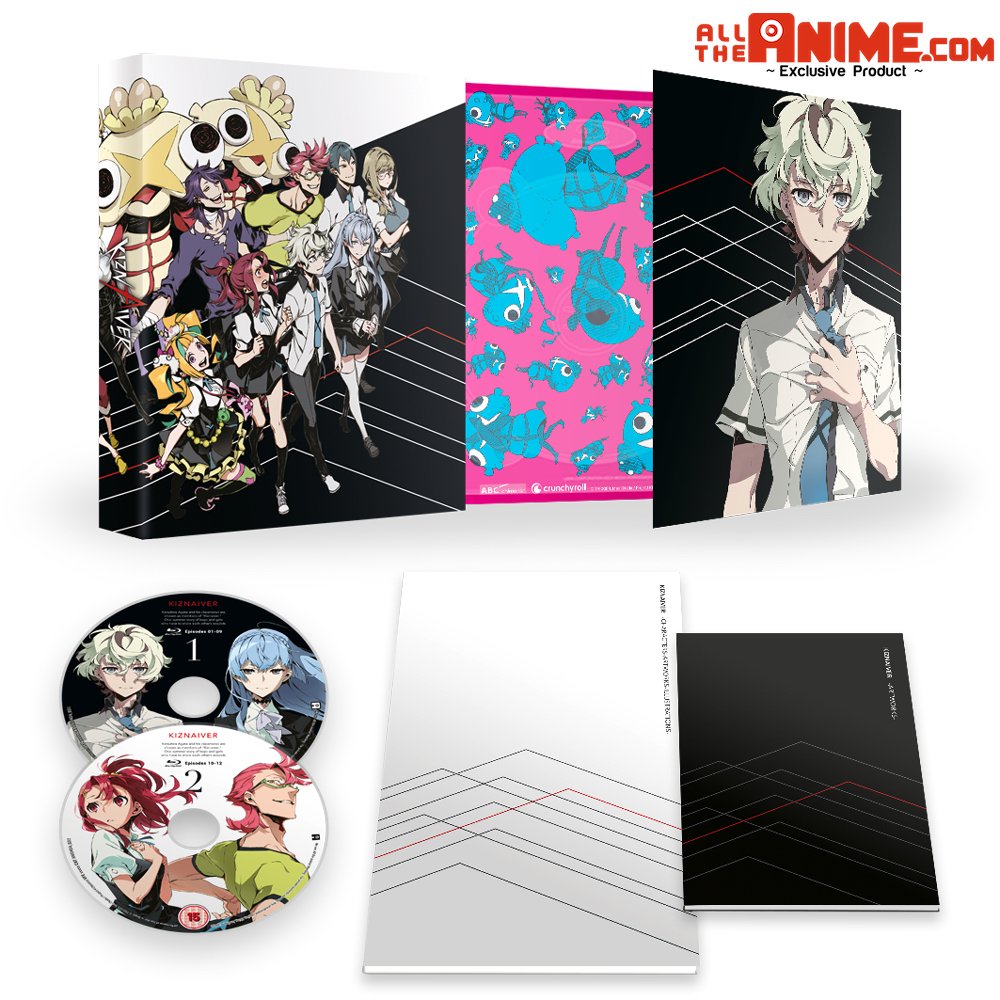 AllTheAnime.com Shop Exclusive Collector's Edition
The AllTheAnime.com Shop Exclusive Collector's Edition (say that five times fast) is broadly identical to the regular Collector's Edition, but comes with an additional B5 booklet – the white one in the picture above, containing 116 pages of character artwork and illustrations. Anime Limited describe it as 'in effect, a full-blown artbook similar to those you'll often find sold in Japan.'
If you're interested in learning more about these releases, Anime Limited have a full write-up on their blog.