Anime Limited To Release Sword Art Online Alternative & More
Kicking off the MCM London Comic Con festivities on Friday, Anime Limited announced plans to release the latest season of a certified anime hit, Sword Art Online: Alicization, selected Funimation titles, and the Scotland Loves Anime horror comedy Calamity of a Zombie Girl (which you can read our review of here).
Returning for Round 2 on the convention's final day, the Glasgow-based distributor have unveiled plans to release spin-off Sword Art Online Alternative: Gun Gale Online on home video, alongside video game adaptation Persona 5: The Animation and the game's tie-in OVA, Persona 5: The Daybreakers. Due to negotiations, Anime Limited noted that the OVA may be a separate release.
Set in the same world as Reki Kawahara's popular Sword Art Online series, the spin-off by Kino's Journey author Keiichi Sigsawa centres around an original cast led by the timid Karen Kohiruimaki, whose self-conscious feelings towards her height lead her to playing the Gun Gale Online VRMMORPG, after it generated a pint-sized avatar for her! Going under the alias LLENN, she grows accustomed to the trigger-happy game world as a renowmed Player Killer, which soon draws the attention of the mysterious Pitohui. At first partners in crime, an unnerving discovery pits the two against each other in the game's Squad Jam battle royale tournament – which may have real world consequences!
Other license announcements include 1990s CLAMP fantasy Magic Knight Rayearth and slice of life drama Bartender, which are both scheduled for Blu-ray release in 2019. Anime Limited also confirmed plans to release Amazon Prime Video's romantic sports anime Welcome to the Ballroom, which will also be released on home video next year.
Anime Limited have also announced a 2019 Blu-ray release for futuristic boxing anime MEGALO BOX, an all new re-imagining of classic manga Ashita no Joe, made in celebration of its 50th anniversary, where boxers fight with enhanced metal frames called "Gear".
The new series tells the story of Junk Dog, a talented but impoverished boxer, who is forced to throw fights by his crooked manager. One night, when his motorbike narrowly misses wealthy businesswoman Yukiko Shirato, Junk Dog picks a fight with her bodyguard and top ranked Megalo Boxer Yuri. Beating him in Junk Dog's own illegal ring, Yuri taunts the young man to face him again in the prestigious Megalonia tournament, sparking a rivalry that will take the nobody from nowhere and his corrupt manager to the big city, with dreams of fighting in the big ring as "Gearless Joe".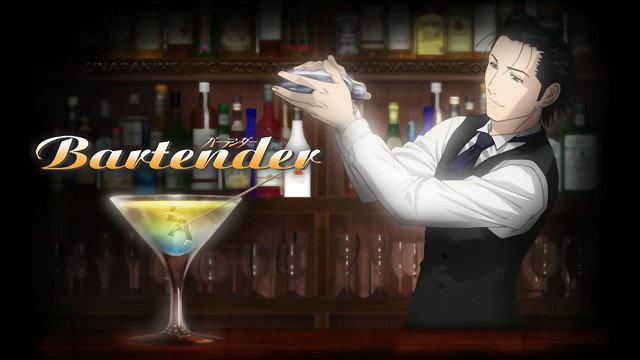 Bartender, a 2006 adaptation of Araki Joh's manga of the same name, follows the day-to-day life of Eden Hall, a mysterious bar that can only be found by invitation of its host, the bartending prodigy Ryu Sasakura, who is known for serving the "Glass of the Gods" – the knowledge of which drink to serve in any situation. The series revolves around the many troubled patrons of Eden Hall, who find solace and guidance from the bartender and his drinks, allowing them to reflect on and decide how to solve their problems.
Source: Grant White