Crunchyroll Unveils First Wave of Winter 2020 Anime Simulcasts
2020 is approaching and distributor Crunchyroll have started to reveal what they have in store for the Winter season line-up. The titles listed below have confirmations to be available for the United Kingdom and Ireland territories. In addition, every title mentioned below will be presented in original Japanese audio with English subtitles.
You can view the next announcements here: Batch #2!
---

A Destructive God Sits Next to Me
(Boku no Tonari ni Ankoku Hakaishin ga Imasu.)
Studio: EMT Squared
Source: Manga by Arata Aki
About A Destructive God Sits Next to Me:
"Seri Koyuki is a high school student who tries to avoid strange people because he knows he will just end up being the the straight man to their antics. Enter Kabuto Hanadori, Koyuki's classmate who has chūnibyō (second-year middle school syndrome) and claims his eyepatch seals his god of destruction alter ego. Everything about Hanadori exudes the need for a straight man to keep him in check, and sure enough Koyuki is drawn in."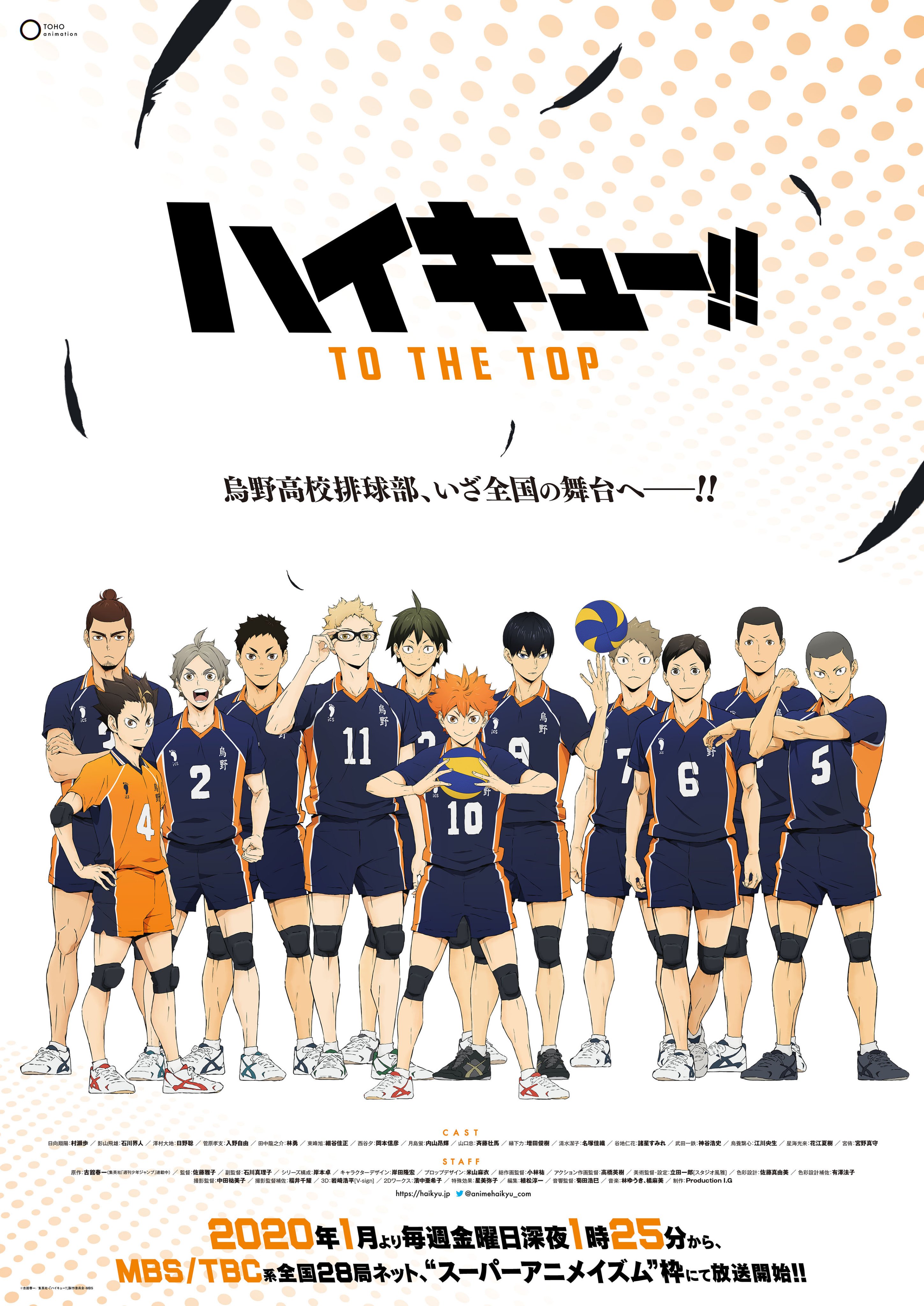 Studio: Production I.G
Source: Manga by Haruichi Furudate
About Haikyu!! TO THE TOP:
"The Karasuno High School Volleyball Club prepare for the nationals and get ready to face new challenges!"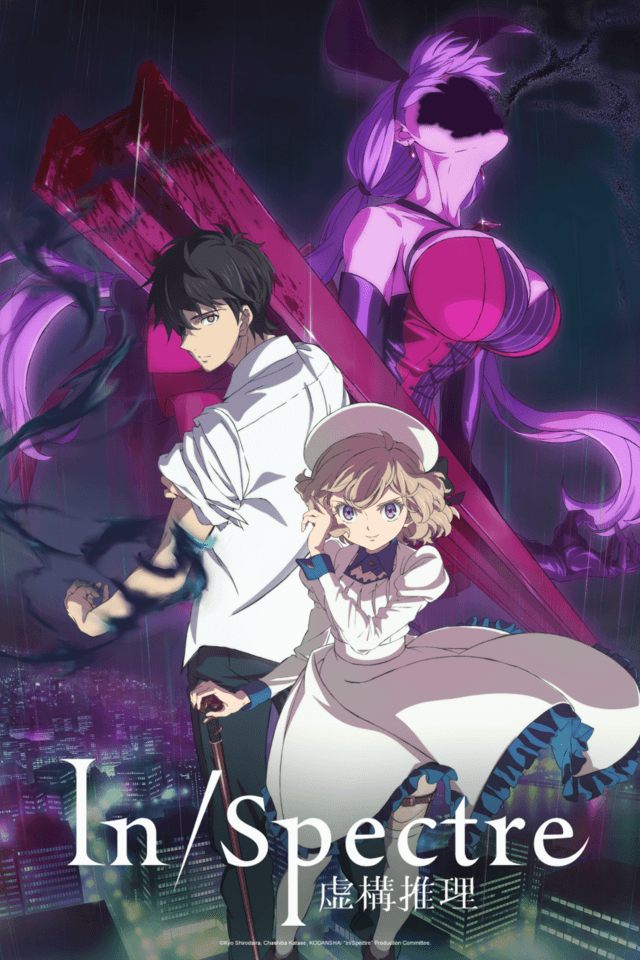 In/Spectre
(Kyokou Suiri)
Studio: Brain's Base
Source: Novel by Kyo Shirodaira
About In/Spectre:
"When she was still just a girl, Kotoko was kidnapped by yokai. These spirits made her into a powerful intermediary between the spirit and human worlds, but this power came at a price: an eye and a leg. Now, years later, she watches out for dangerous yokai while developing feelings for a young man named Kuro, who is also special: an incident with a yokai has given him healing powers. He's surprised when Kotoko asks him to team up to handle renegade yokai, preserving the thin line between reality and the supernatural."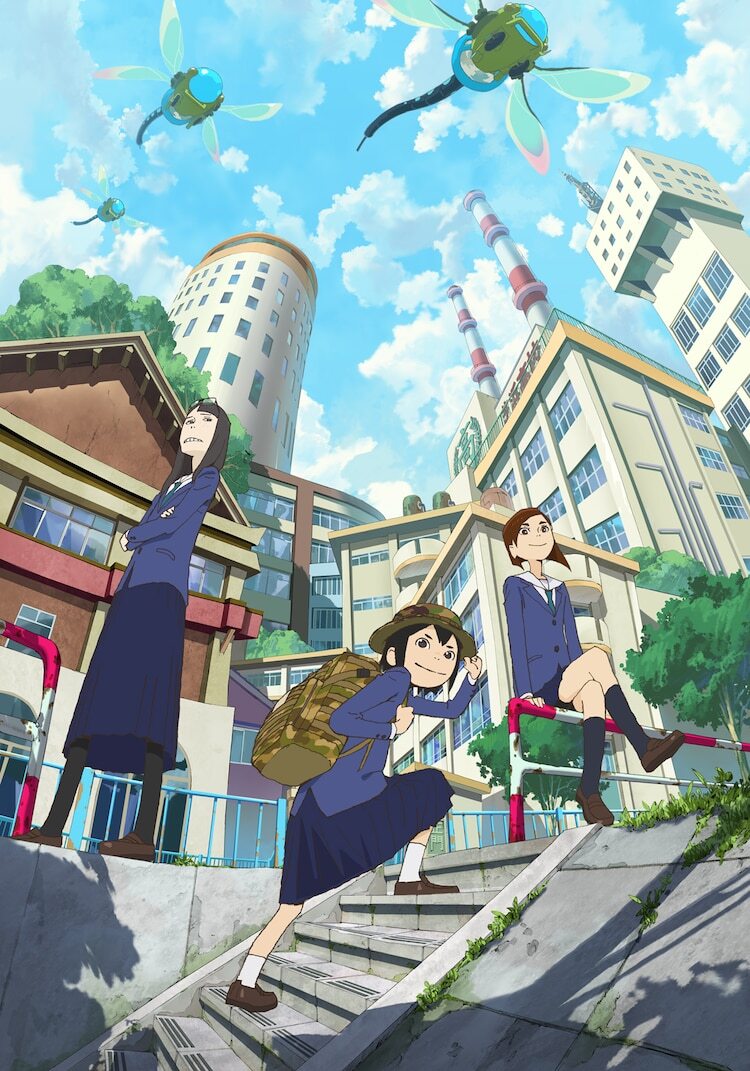 (Eizouken ni wa Te wo Dasu na!)
Studio: Science SARU
Source: Manga by Sumito Oowara
Simulcast: Sundays 5th January at 6:30pm GMT
About Keep Your Hands Off Eizouken!:
"First year high schooler Midori Asakusa loves anime so much, she insists that "concept is everything" in animation. Though she draws a variety of ideas in her sketchbook, she hasn't taken the first step to creating anime, insisting that she can't do it alone. The producer-type Sayaka Kanamori is the first to notice Asakusa's genius. Then, when it becomes clear that their classmate, charismatic fashion model Tsubame Mizusaki, really wants to be an animator, they create an animation club to realize the "ultimate world" that exists in their minds."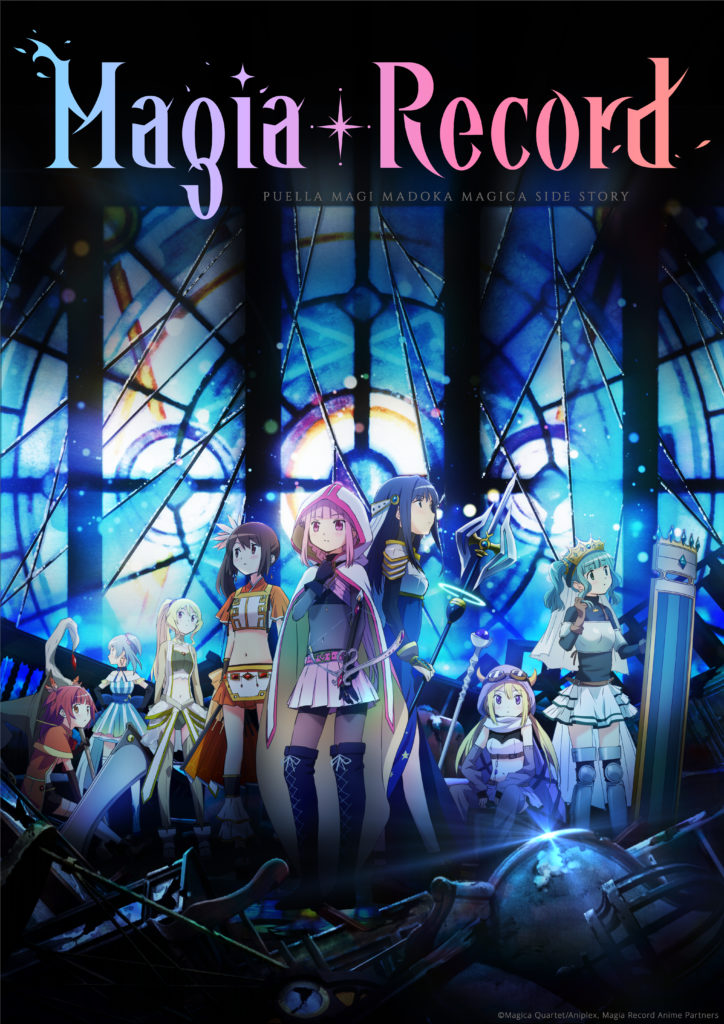 Magia Record: Puella Magi Madoka Magica Side Story
(Magia Record: Mahou Shoujo Madoka☆Magica Gaiden)
Studio: SHAFT
Source: Video Game by f4samurai & Aniplex
Delaycast: Saturdays 11th January
Note: Crunchyroll stream starts 1 week after Funimation.
About Magia Record: Puella Magi Madoka Magica Side Story:
"Few people know the truth: the world is safe thanks to the Magical Girls who are forced to slay Witches. Even though these girls are putting their lives on the line for a wish, rumors say they can be saved in Kamihama City. That's where Iroha Tamaki is headed in search of answers. She can't remember the wish she made to Kyubey, but a shadowy figure haunts her dreams."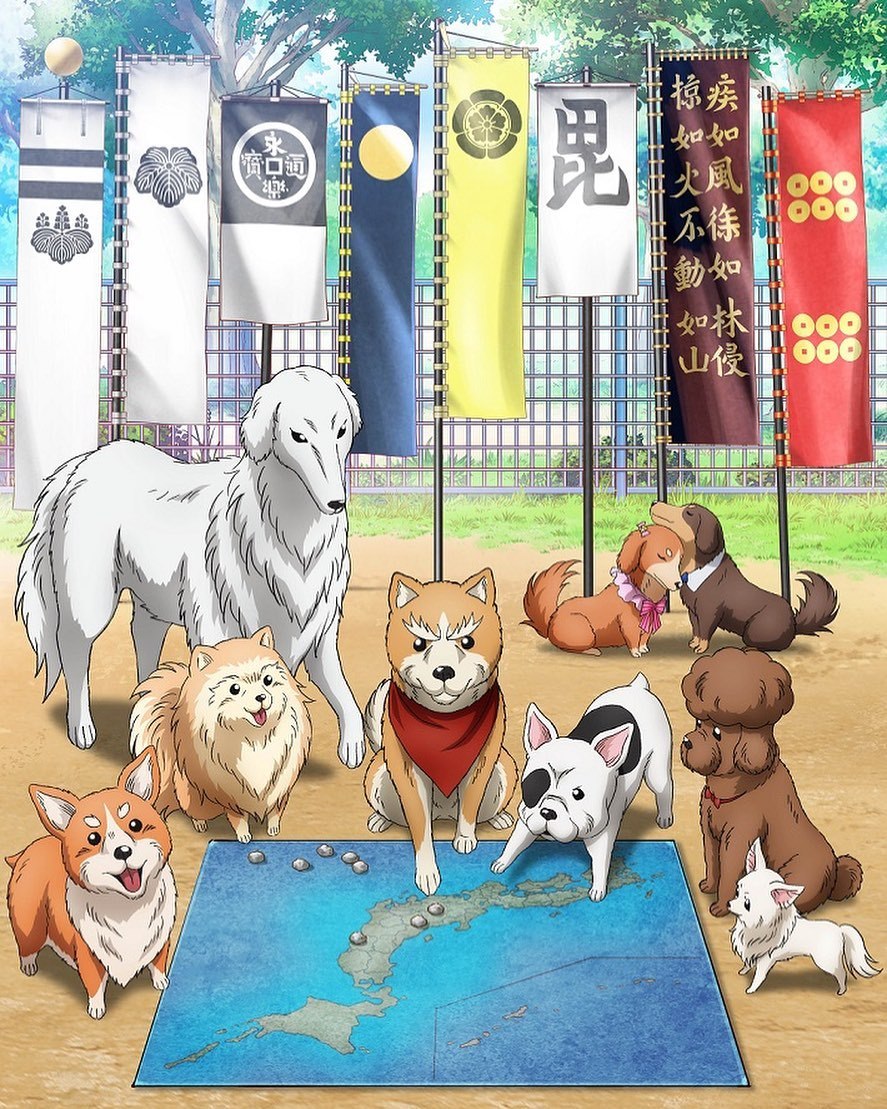 Oda Cinnamon Nobunaga
Studio: Studio Pierrot
Source: Manga by Una Megurogawa
About Oda Cinnamon Nobunaga:
"The warlord Oda Nobunaga perishes at Honnōji as in history, and reincarnates in modern-day Japan as a dog named Cinnamon. Other Warring States era warlords such as Takeda Shingen eventually join him, also as dogs."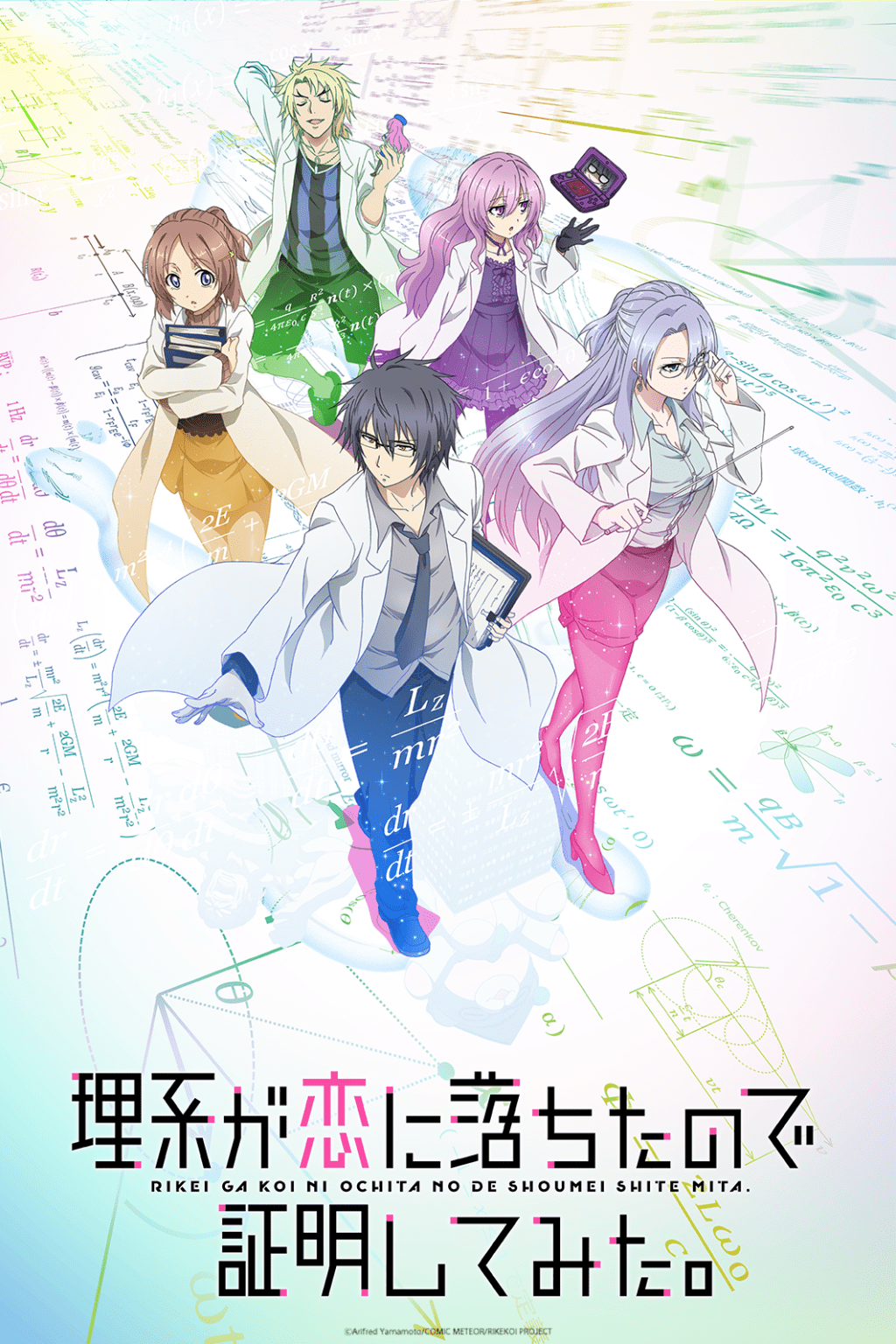 Science Fell in Love, So I Tried to Prove It
(Rikei ga Koi ni Ochita no de Shoumei shitemita.)
Studio: Zero-G
Source: Manga by Alfred Yamamoto
About Science Fell in Love, So I Tried to Prove It:
"Ayame Himuro and Shinya Yukimura are two scientists who are in love with each other. They want to prove that their love can be scientifically proven, quantified, and expressed factually."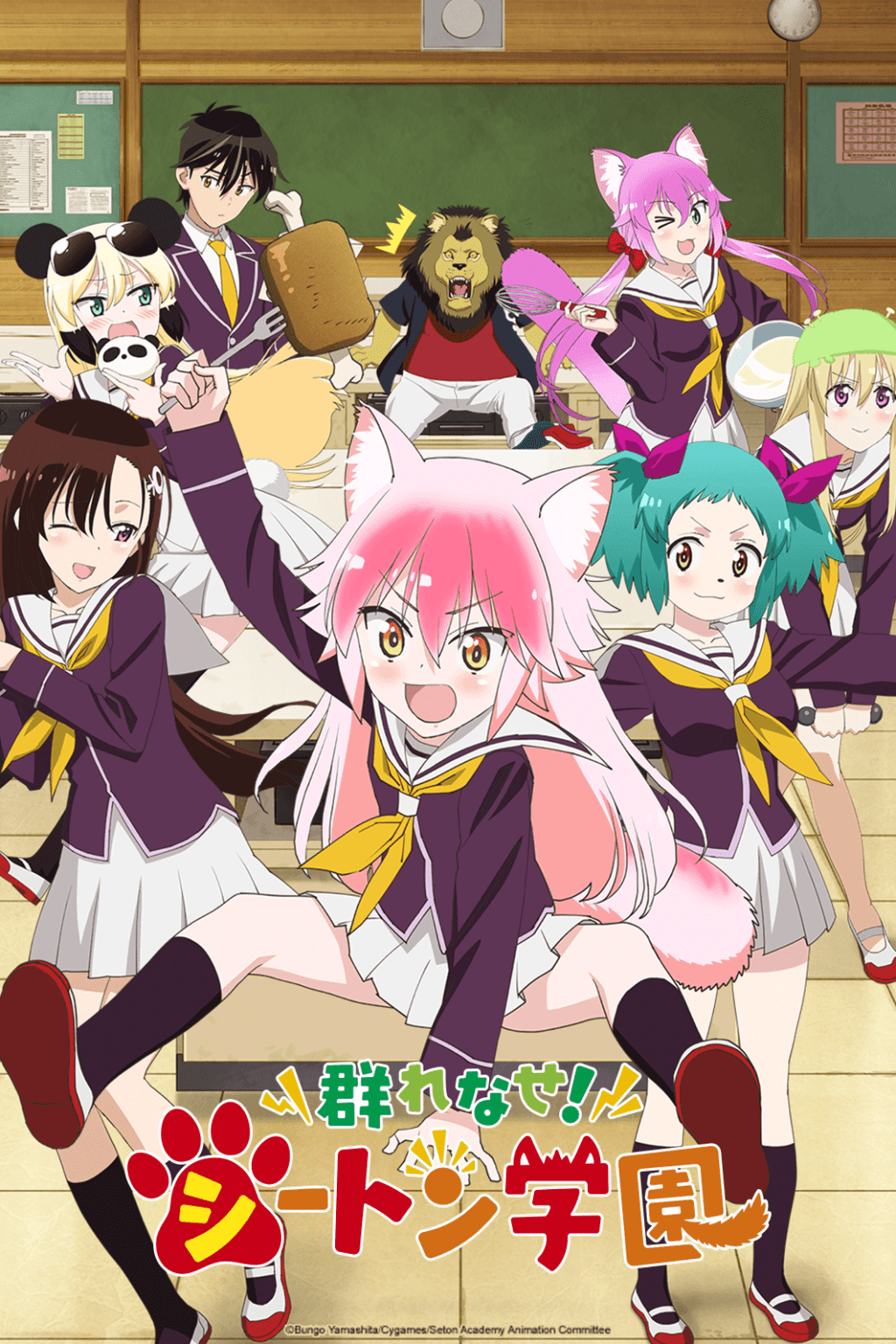 (Murenase! Seton Gakuen)
Studio: Studio Gokumi
Source: Manga by Bungo Yamashita
Simulcast: Mondays 6th January at 5:30pm GMT
About Seton Academy: Join the Pack!:
"Seton Academy, a school where animals of all species gather to live and learn together. A sacred garden of learning, where students hone their primal instincts and the laws are of the jungle. Where species pit against species in a daily struggle for survival… Now enter the animal-hating human Jin Mazama, and the lonely wolf Ranka Okami. When man meets wolf in an encounter for the ages, this food chain is about to be shook. "Species shmecies! If we've shared face-licks, you're a friend to me! Welcome to the pack!""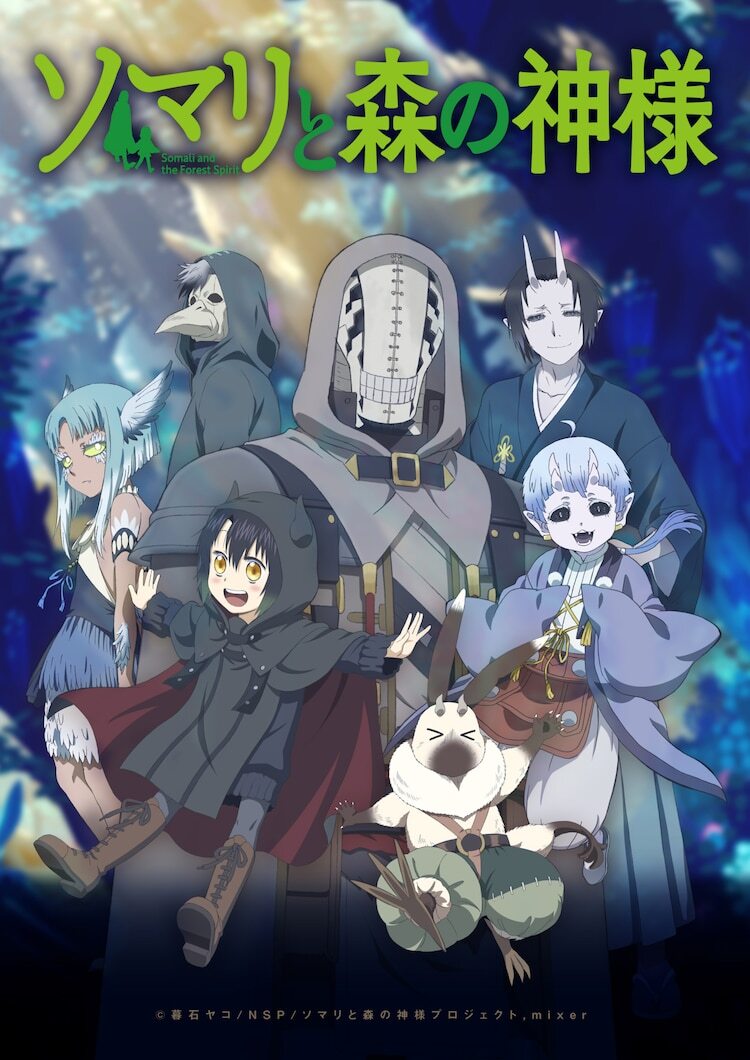 (Somali to Mori no Kamisama)
Studio: Satelight
Source: Manga by Yako Gureishi
Simulcast: Thursdays 2nd January at 5:30pm GMT
About Somali and the Forest Spirit:
"The world is ruled by a diversity of inhuman beings, who persecuted humans and drove them to near-extinction. One day, the forest guardian Golem meets a human girl. This is a chronicle of a journey that would bind a member of the dying "human" clan to the forest guardian Golem, as father and daughter."
---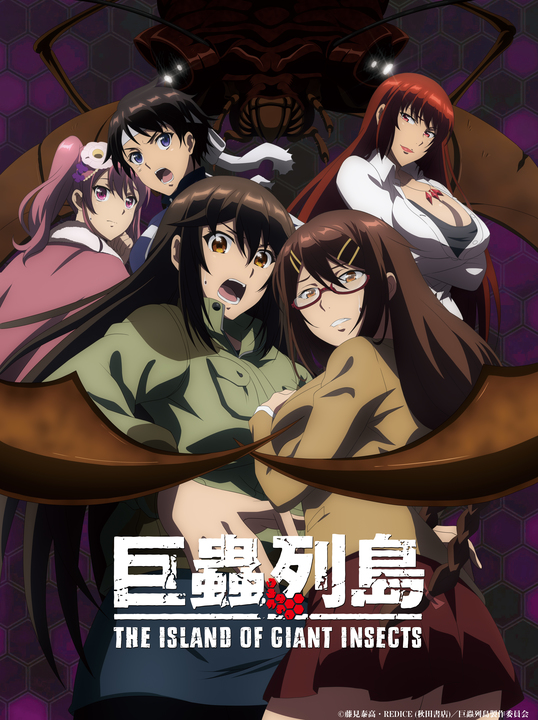 In addition, also joining the Winter 2020 line-up is the feature-length anime film The Island of Giant Insects, based on the manga series written by Yasutaka Fujimi.
About The Island of Giant Insects:
"Mutsumi Oribe and her classmates are flying for a school field trip and their plane crashes. They drift onto an island dominated by giant insects."
An OVA version was released back in June 2019 after a successful crowd-funding campaign and was animated by studio Passione.
That is the first wave of anime revealed for Crunchyroll thus far, stay tuned for the next batch in the coming weeks.
---
Sources: Crunchyroll, AnimeNewsNetwork for Plot Synopsis