No one could have foreseen at the start of 2020 how swiftly the spread of the coronavirus would make such massive impact on everyone's lives. And without in any way wishing to trivialize the current situation, the team at Anime UK News are back to offer their recommendations from the Winter 2020 streaming/simulcast season, in the hope that our picks might be of help if you've been looking for a different and diverting series to watch and weren't sure which one to choose. Or maybe you have some recommendations to share with us (there's been plenty to choose from this season and we'll all be playing catch-up for quite some time).
Sarah
Star of the season for me (and so many others) has been Keep Your Hands Off Eizouken! which week after week has continually delighted, amused and amazed with its multi-layered narrative. This was my top pick in the Winter 2020 Preview and remains in the top slot as an anime series that I know I'll want to revisit again and again for all the thought-provoking things it has to say about the creation of anime and creativity itself. But also because of its three likeable and quirky protagonists: it's impossible not to come away from an episode feeling energized and inspired. But I'll step aside and leave Ian Wolf to wax lyrical about this series (below) while turning to my second favourite this season: Toilet-Bound Hanako-Kun (from Lerche) based on the distinctively drawn ongoing supernatural manga by Aidalro (Yen Press).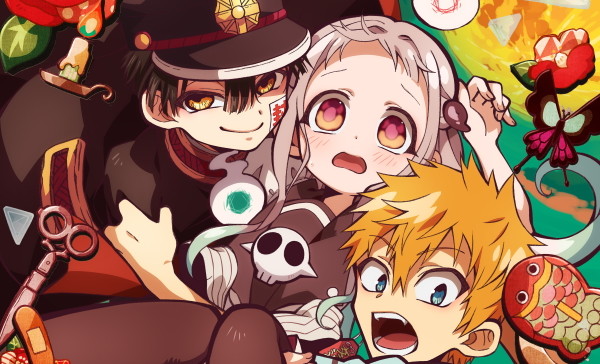 Yashiro Nene could be described as something of an airhead. When she's not looking after the plants in her school's gardening club, she's fantasizing about her ideal boyfriend…to the extent that she's prepared to go seek the help of Hanako-san, said to haunt the Girls' Toilets. Imagine her surprise when Hanako turns out to be a boy! And – be careful what you wish for! – there's a catch in having your wish granted by Hanako-kun. Nene, rescued from a terrifying fate by the spectral Hanako-kun, finds herself bound to him, compelled to help clean the toilets, but also drawn into the rich supernatural life in her school. For there are Seven Mysteries at Kamome Academy (Hanako turns out to be the Seventh) and dangers lurk in the shadows. Joining Hanako and Nene in protecting the school students is another student, earnest (but also slightly clueless) Kou Minamoto from an ancient family of exorcists (his older brother Teru, whom Nene has a hopeless crush on, is school council president).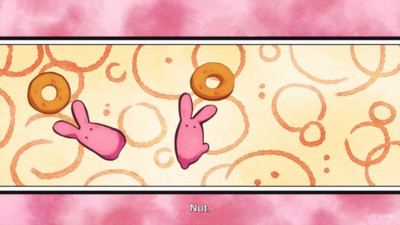 The art of the manga is wonderfully reproduced in glowing, sunset colours (the thick, black outlines used by the mangaka lend the anime the look of stained-glass windows) – and the character designs are brought brilliantly to life. There's a neat, ironic touch of dry humour to the way innocent Nene is portrayed – and some sudden, sideways lurches into moments of very dark horror. Not all the creatures lurking in the shadows are menacing, though; this series wins the 'cutest creatures of the season' prize from me for the Mokke, pink rabbit-like spirits who can merge together to create a terrifying monster form. But with the manga ongoing, this series felt as if it was cut short at twelve episodes; a second season is a must!
For those interested in trends in supernatural anime/manga, it's worth noting that both Toilet-Bound Hanako-Kun and In/Spectre (see Demelza's contribution) have explored the concept of gossip, rumour and internet discussion giving life – and power – to a supernatural being. This links to the belief that kami can only continue to exist through the beliefs and offerings of their followers (as in Noragami where a neglected shrine can result in the eventual disappearance of the resident deity).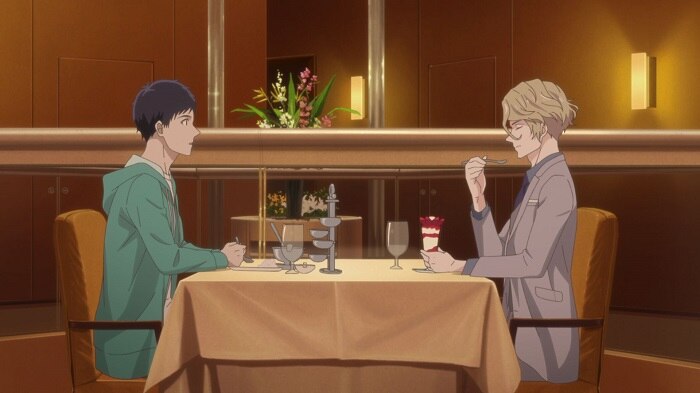 My dark horse of Winter 2020? The Case Files of Jeweler Richard based on an ongoing series of light novels by Nanako Tsujimura (with art by Utako Yukihiro, the artist for Devils and Realist). Student Seigi Nakata rescues a good-looking, well-dressed foreigner from a group of drunks, and ends up working as his assistant. British-born Richard Ranashinha de Vulpian (yes, I know) blonde and blue-eyed, is fluent in Japanese (his nanny) and is a jewellery appraiser, dealing in rare and antique gems. Seigi learns how to make royal milk tea for Richard's clients (and pudding for his sweet-toothed employer) but also begins to learn about gemstones, their provenance, symbolism and financial worth. For a while this series bowls along with a 'gemstone mystery of the week' ambience, teasing us with Seigi's friendship with Shoko Tanimoto, a fellow student and mineralogy buff but teasing us far more over his relationship with his good-looking employer. Yes, it's a 'will they, won't they?' where the 'they' is not so much the main characters who declare how much they like – no, love each other at a crucial moment, but more will the novelist and script writers be honest about the relationship between the two men or continue to tease the viewers mercilessly? Teasing apart, though, this series has turned out to be an engaging watch (although British viewers will be unable to contain their amusement when the series comes to England!). Each episode has featured a mystery involving a different gemstone (and some I've never heard of before, so it's been instructive as well as entertaining) and the slow build-up exploring Seigi's feelings for Richard is woven effectively into the narrative. Seigi is sympathetically portrayed by Yuuma Uchida (Ritsuka Uenoyama in Given) and Richard is convincingly voiced (English and all!) by Takahiro Sakurai (Reigen in Mob Psycho 100). The lyrics of the ballad-like, romantic ED, "Only for you" by Da-iCE, say what the anime leaves unsaid.
Toilet-Bound Hanako-Kun is streaming on Funimation Now and The Case Files of Jeweler Richard is streaming on Crunchyroll. 
HWR
Radiant was a series that came across as somewhat cliched and predictable but slowly improved as the story moved forward. It was, though, a mixed bag overall and I found myself hoping that the second season could improve where the first had started to show promise.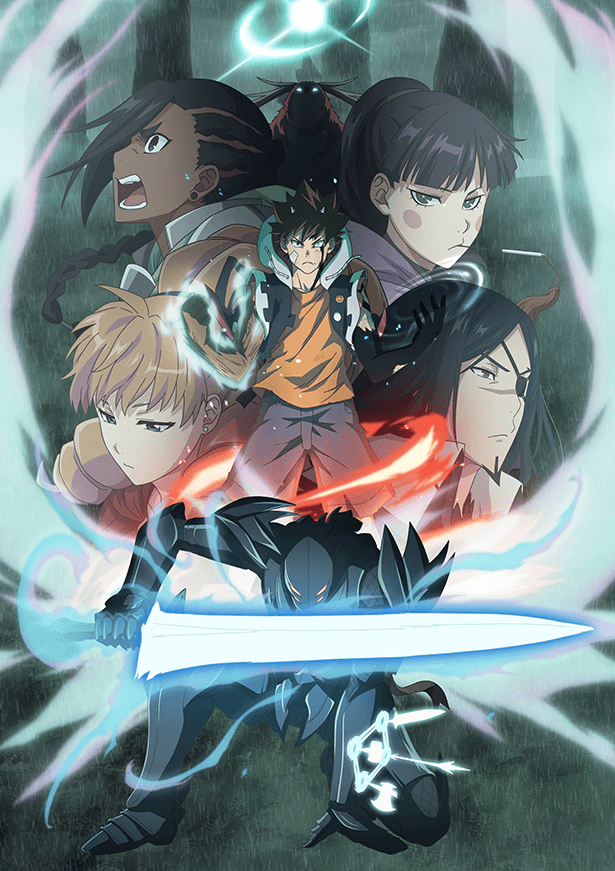 Radiant 2nd Season has fulfilled my wishes and appropriately deals with the darker ending of the first season whilst also proving a more creative storyline that incorporates new and likable characters (Okoho is a great new addition and their VA Mai Fuchigami really sells their energy and enthusiasm), and expands the world in ways we hadn't seen before. It felt as if the potential of Tony Valente's manfra was finally being realised. For anyone who watched the first season and was underwhelmed, it's worth giving Radiant a second chance, as this is a major step up and I look forward to the potential of a third season, hopefully in the near future.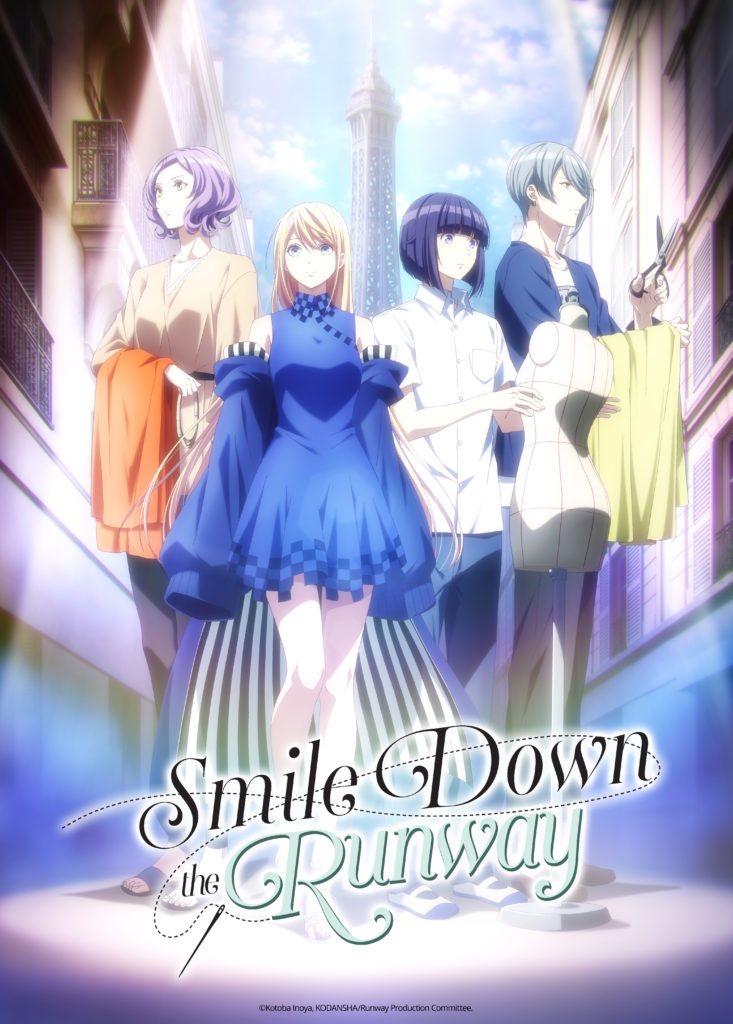 Following up on my choices for the Winter Preview article I was left impressed by Smile Down the Runway thanks to its dynamic of following two leads with different ambitions and ideals. Studio Ezόla have done a decent job showcasing the various outfits and runway walks and the story concept alone makes this worth checking out as it stands out as being more unique amongst the recurring genres of isekai etc that have made up the bulk of the seasonal runs as of late.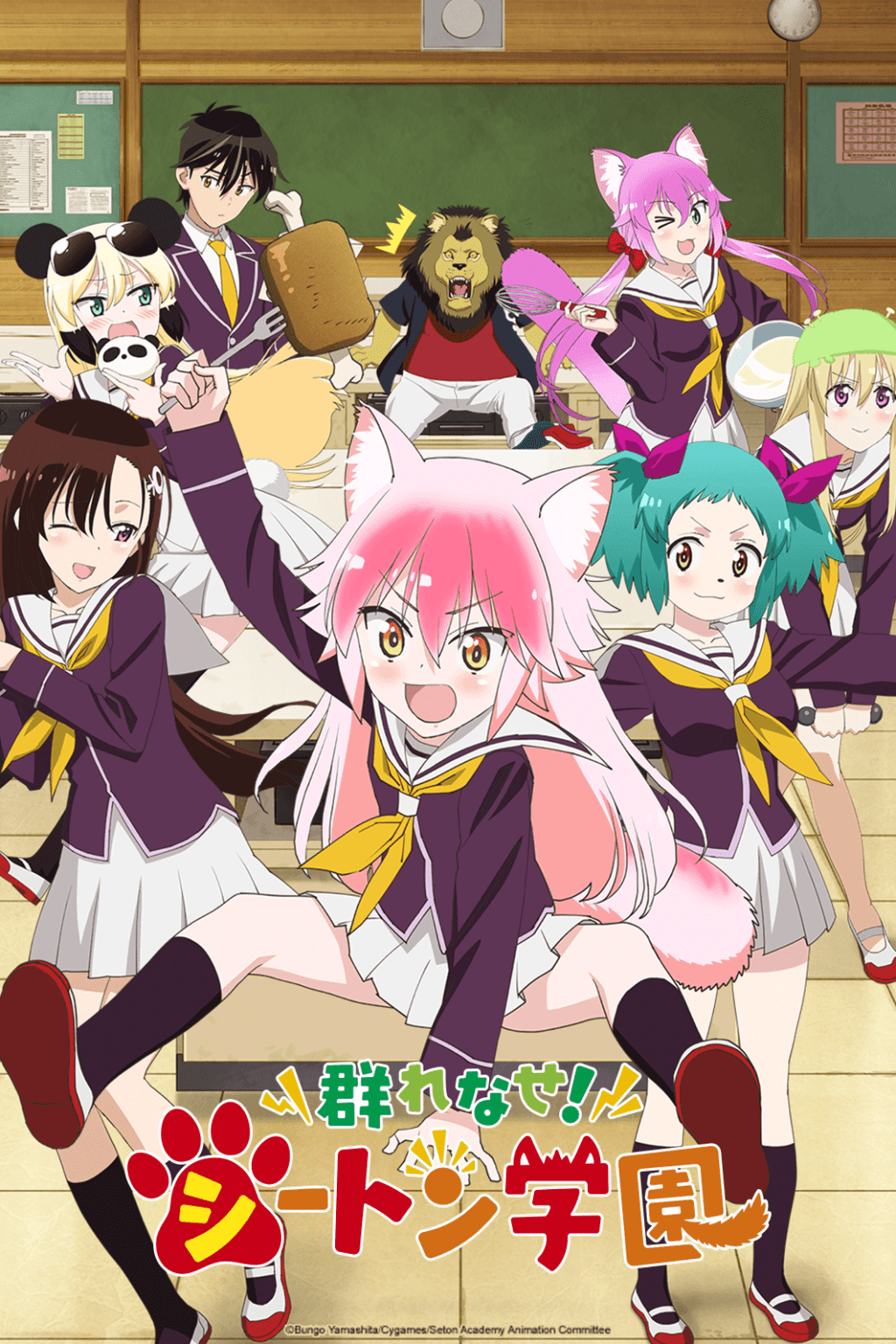 Seton Academy, Join the Pack!, meanwhile, has provided some decent comedy and humorous scenarios thanks to its eclectic cast and taking advantage of some quirky concepts. There are times when the fan service feels a bit unneeded but the story takes some refreshing turns, such as the male lead being very no-nonsense in their approach to the madness surrounding them at the school, which has a bizarre hierarchy that lends itself to a somewhat dramatic but still ultimately humour-laden finale. For those looking at getting an enjoyable comedy fix, Seton Academy, Join the Pack! should provide some laughs and a fun concept that the writers took good advantage of. 
Ian Wolf

In these troubled times, many will be looking for some form of escapism. While many will go for the more fantastical anime, the one that stood out for me was the series which featured three girls making their own fantastical worlds – by setting up their own anime studio in their school.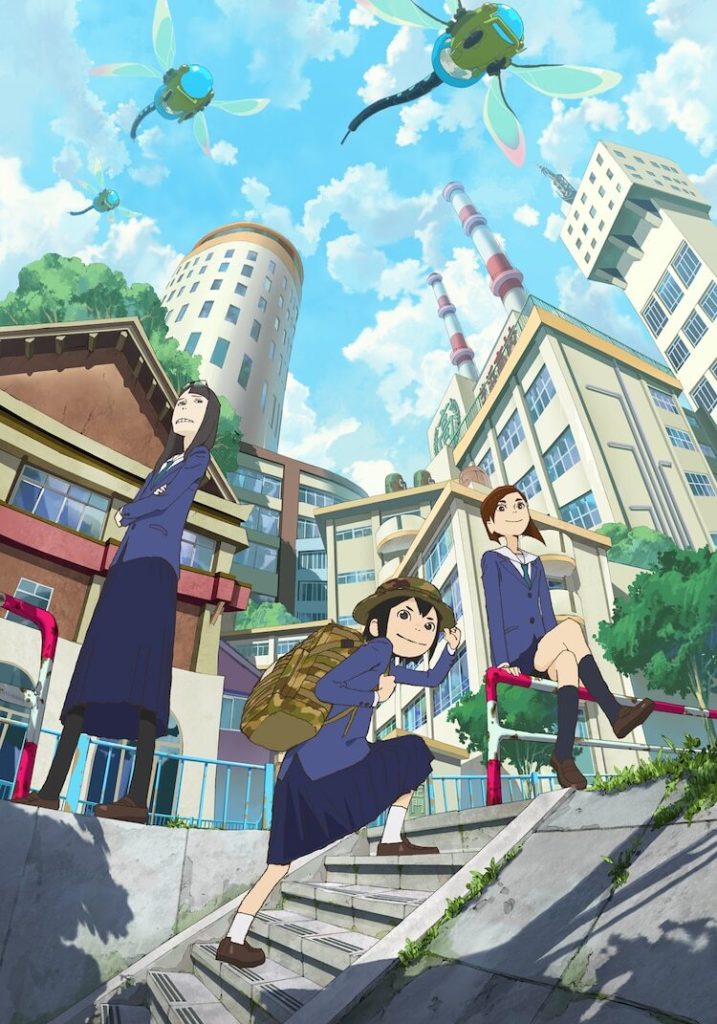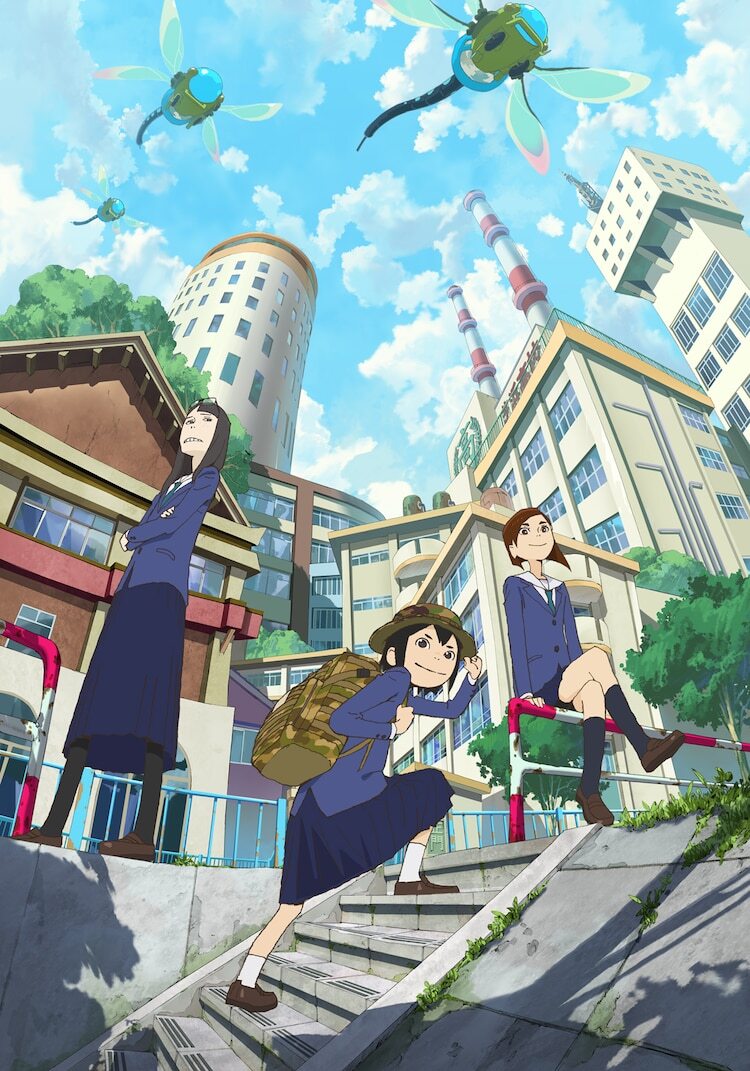 Yes, Keep Your Hands Off Eizouken! is probably the big hit this season and it has been easy to see why. The three main characters, Midori Asakusa (small, camouflage bucket hat, designer of landscapes and machines), Tsubame Mizusaki (medium height, famous model, character designer) and Sayaka Kanamori (tall, glasses on forehead, lips never touching her teeth, producer and money-maker) are a brilliant troupe, pulling their efforts as they make their works while constantly facing various problems, whether it be from the people commissioning them, family members, or the student council.
All sorts of other elements combine to make this series the stand-out of the season: the beautiful and bizarre landscape where the characters live, the quality of both the animation of the show and the animation the characters make themselves, the constant references to other hit anime from Kanamori doing the Akira bike slide to Asakusa getting Hayao Miyazaki's beard, and the music. The opening title track, "Easy Breezy" by Chelmico, has become a meme and itself was based on memes (Kanamori mimics the Drake meme in the titles), while the end theme, "Namae no Nai Ao" by Kami-sama, Boku was Kizuite Shimatta is fun in its own right. The original manga is to be released by Dark Horse in October.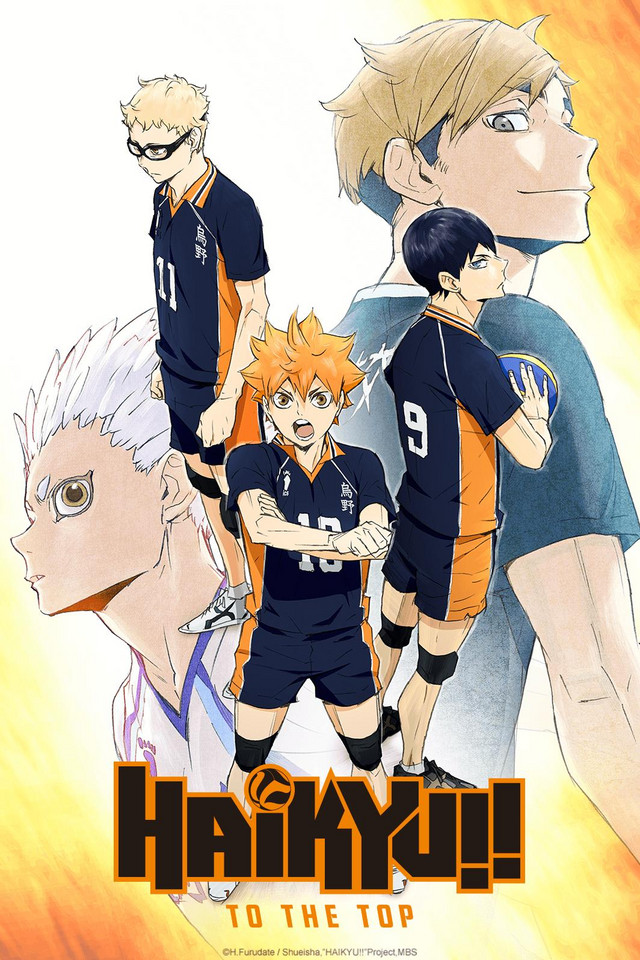 Elsewhere, sports anime is always of interest to me. The fourth season of volleyball title Haikyu!!, which sees Hinata gate-crashing a training camp where he is punished by being made the ball boy, before he and the rest of Karasuno team go to the national tournament, is building up to be a fun series that is carrying on into the next season.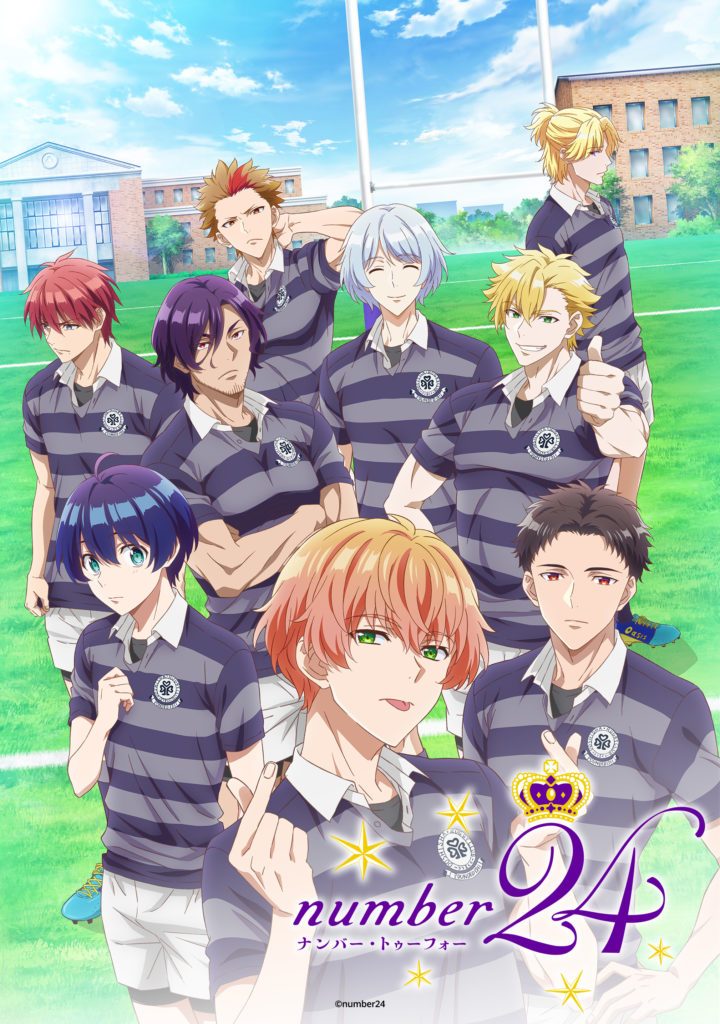 The other title I have mainly been watching is one that hardly anyone has been talking about. It has to be said that there is little that makes the rugby series number24 (exclusive to Funimation) stand out from most sport series. Indeed, the main news story about it is the fact that the last few episodes have had to be postponed because of the coronavirus rather than anything good about the show itself. As far as the actual anime is concerned, the main area of interest is the lead character, student Natsusa Yuzuki, a former player who decides to become the coach of his university team after a motorbike accident means he can't play anymore.
As with many sports anime, the sport is not the main area of interest, but the characters. The stand-out episode is one where Yuzuki is unable to get out of bed because his old injuries are too painful, so the rest of the team comically ''help' him recover. [One thing that constantly annoyed me is that in the Funimation subs Yuzuki's injury is described as a 'hernia' when it should be herniated disc; not the same! Ed.]  On the plus side, it is interesting to see a sports anime where the central figure is not one of the actual players. However, the negative is gender balance. Most sports anime normally cast a character of the opposite gender to the team, as it is seemingly the easiest way to get a much needed male/female character into a show dominated by female/male characters. As Yuzuki however is the male coach of a male team, there are no main female characters in it at all. The closest is a model dressed in a frog costume that an otaku in the squad is obsessed with. In comparison to other rugby anime like All Out!, number24 doesn't stand up well.
Haikyu!! To the Top and Keep Your Hands Off Eizouken! are streaming on Crunchyroll and number24 is streaming on Funimation. 
Demelza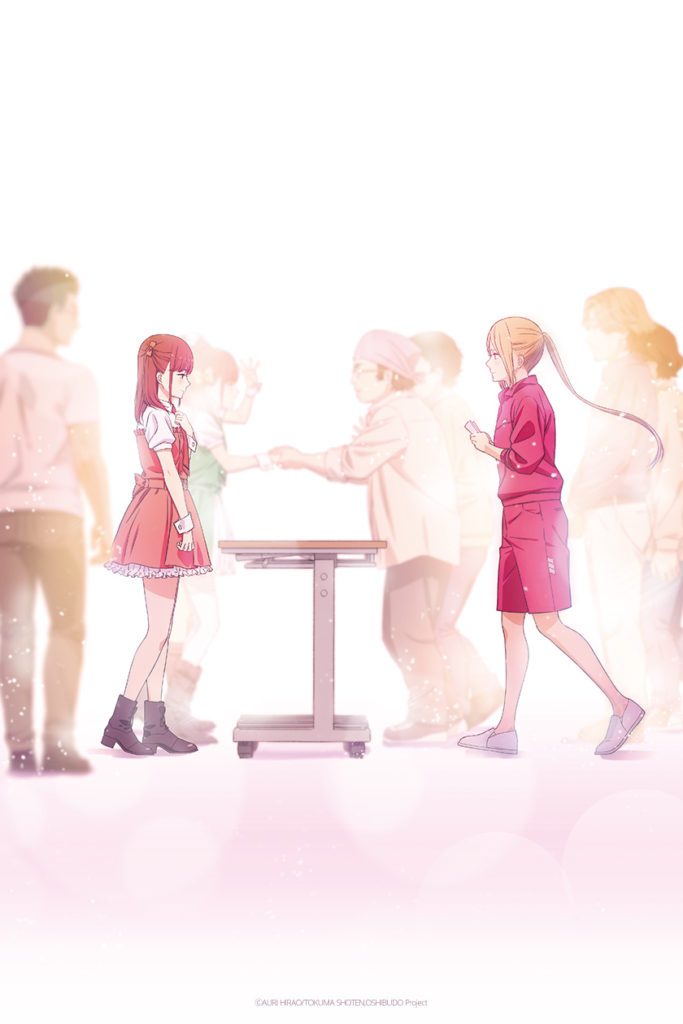 This season I admit I spent most of my time watching returning series like Haikyu!!, Isekai Quartet and Magia Record (a spin-off of Madoka Magica). One new series that caught my eye at the beginning of Winter was If My Favourite Pop Idol Made it to the Budokan, I Would Die; but I was concerned that the anime might not make any progress with the romance it set up.
In the end I'm not sure much changed between Maina and Eiphiyo in terms of admitting their feelings for one another, but I think the anime does a good job of making it feel like some things have changed. Compared to when we started, Maina is more expressive and dedicated to her role as an idol. She knows how to interact with Eiphiyo more and sometimes says what's on her mind. Given the series is based on an on-going manga, I wasn't expecting a resolution to the story, but nevertheless I think the anime left us in a comfortable place. The story may not be over, but the anime picks a suitable place to say goodbye – hopefully only for a little while.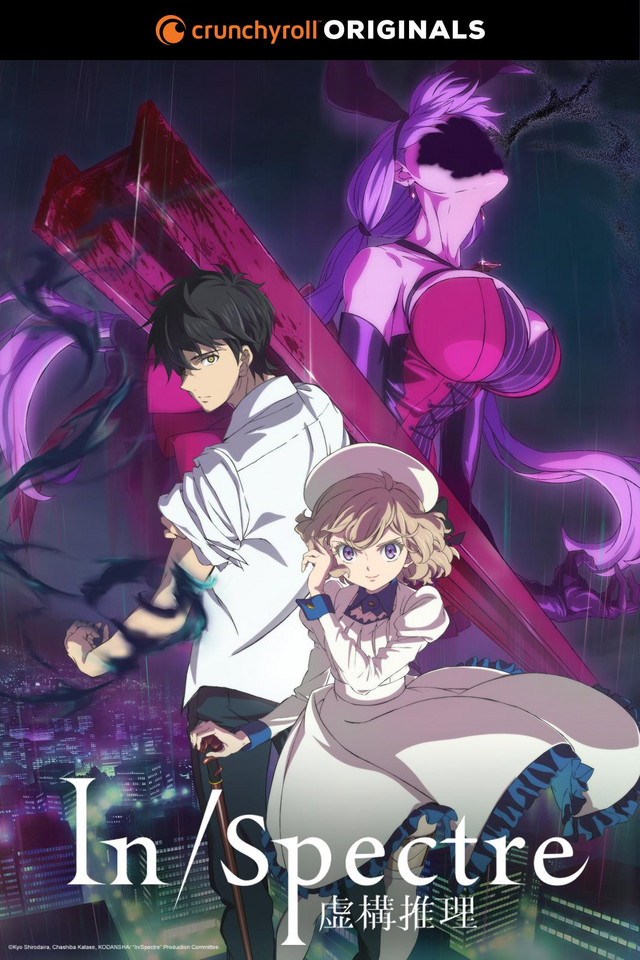 Another series I grew fond of is In/Spectre. The series is an adaptation of an on-going manga series (based on a light novel!), which follows protagonists Kotoko and Kuro as they solve the problems of yokai and creatures from the spirit world. The series quickly grew a bad reputation when it swapped the episodic structure of Episodes 1-2, for a single story that spanned the rest of the anime. Despite this, I was captivated by the mystery our heroes set out to solve and as the pieces slowly came together, I was excited to see what the next twist and turn would be.
If you're someone who reads the manga (available from Kodansha Comics), you'll already be aware of how the story goes. The manga adapts one long story (which was the original light novel) before starting episodic tales, which the original author made into further light novel volumes at the same time. Even the second episode of this anime was taken from a volume of manga that comes later than the Steel Lady Nanase story adapted for the rest of the series.
Perhaps it helps that I'm drawn to these types of shows. I love mysteries, and those focused on the supernatural are even better (this season's Toilet-Bound Hanako-kun did a good job of scratching that itch too), so In/Spectre, with its engaging and mystifying cast, was never going to lose my interest. Kotoko has something of a Sherlock Holmes personality, with her high intellect and ability to solve any problem she's presented with. She's known to yokai as a god, having given them one of her legs and eyes as a child. Meanwhile Kuro is immortal, with the power to see the future, should he be dealt enough damage to momentarily die. They're quirky characters and great leads to spend our time with.
In/Spectre might not be a show for everyone, but I urge mystery fans to pick it up. Even if you don't stick with it I think it's worth trying out the first few episodes. Meanwhile I'll be here reading the manga and hoping for a second season because some of the content after this is fantastic!
If My Favourite Pop Idol Made It to the Budokan I Would Die is available on FunimationNow, while In/Spectre is on Crunchyroll. 
Onosume
While I have spent the majority of the season catching up on stuff that I'd fallen behind on last season (oh, that age-old problem!) I thankfully did have time to check out some of the new anime that I was most interested in.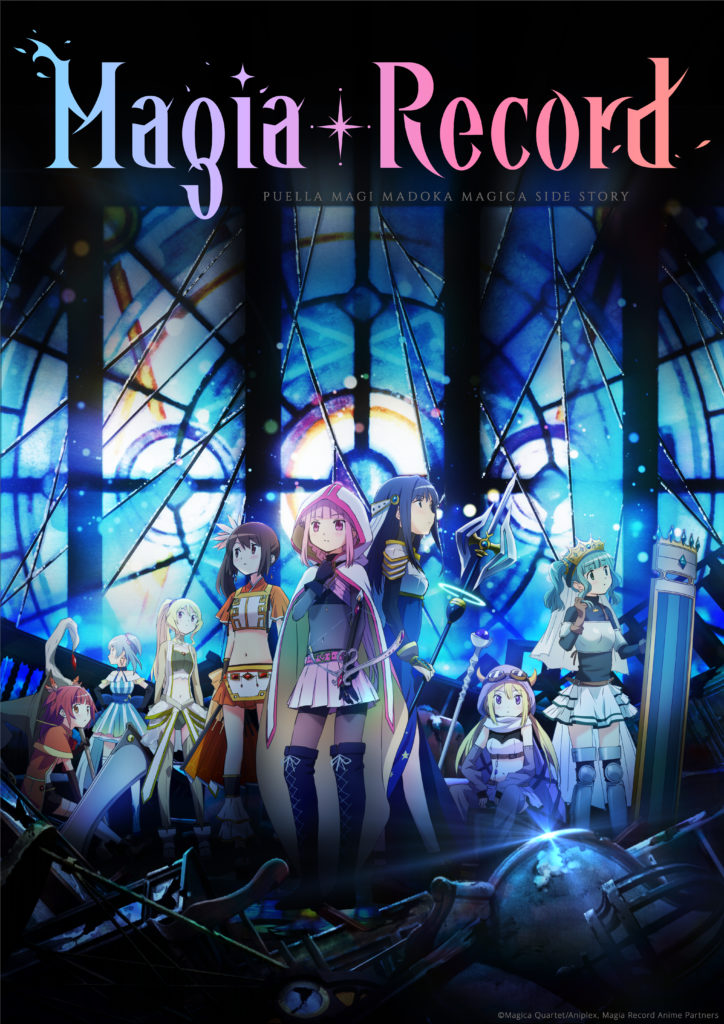 At the top of the list was Magia Record: Puella Magi Madoka Magica Side Story, SHAFT's adaptation of the franchise's mobile game spin-off. Taking the series on its own, I think it has worked well to put a completely different spin on the core Madoka story, giving us a fresh look at a familiar world that's full of lovable new characters and fascinating new mysteries.
While there's still plenty to be unravelled in its second season (is the cute little Kyubey what I think it is?) this first season has had plenty to offer both existing fans and newcomers, especially as it has continued to delve deeper into its plot lines, introducing the mysterious Wings of the Magius. They have changed from being a rather dubious group, cryptically claiming that they can save every magical girl, to a real and very dangerous threat over the course of the series, presenting a huge problem for our rookie magical girl Iroha, who now doesn't just have her missing sister to look for, but her new friends to worry about as well, as they face off against the Magius' Uwasa creatures – beings reminiscent of witches but that aren't quite the same.
With a dark and mysterious story, fantastic visual and audio design and cameos from familiar faces, Magia Record is still very much Madoka Magica. However its mobile game roots do show from time to time and take the edge off what could have been an excellent story in an alternate universe. For example, a large cast of magical girls are introduced towards the beginning (presumably to attract people into making those gacha pulls), only to drop a lot of them later to focus on a tighter selection more relevant to the story, as well as some story beats not connecting properly or missing specific bits of information that made me lose where it was trying to go. Despite these kinds of things, I still had a lot of fun with the series and it was nice experiencing a new entry in one of my favourite franchises. With it ending on a stonker of a cliffhanger (seriously, who thought that would be name-dropped?!) I'm expecting even better things from its second half.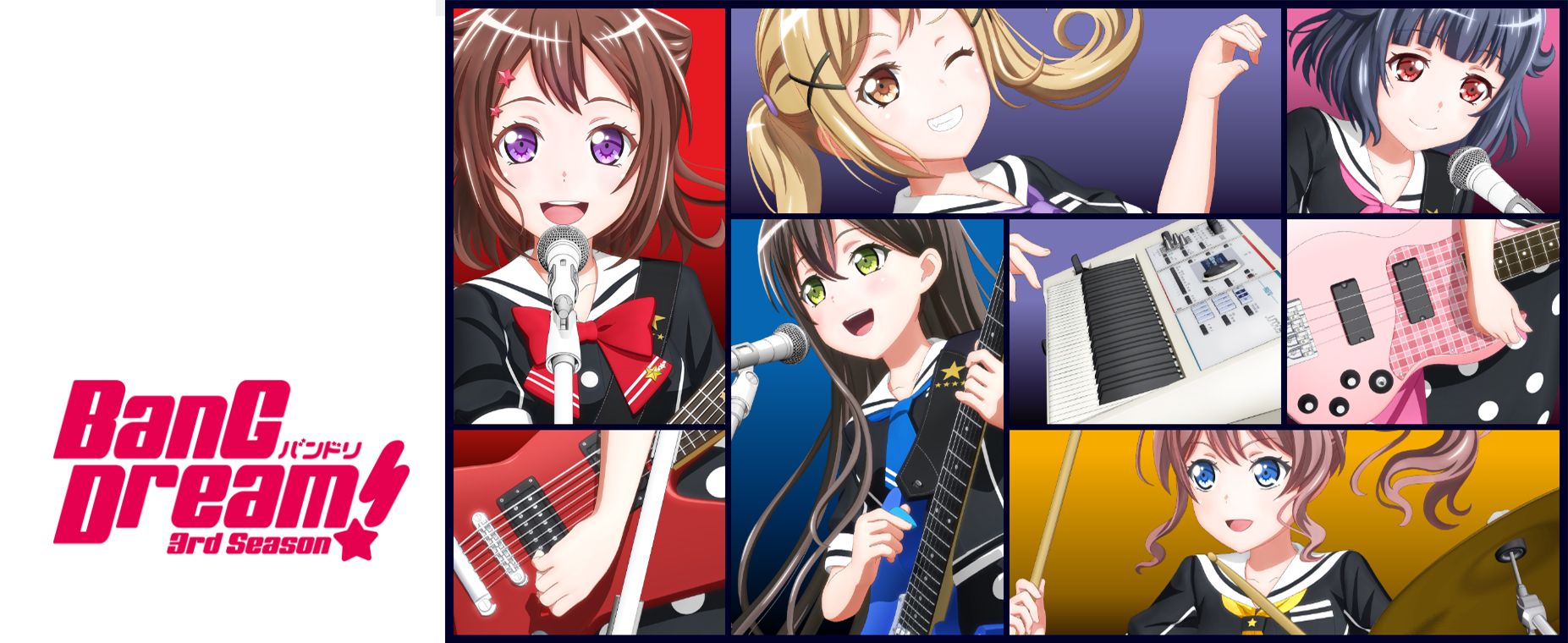 While managing to squeeze in the barmy but brilliant Keep Your Hands Off Eizouken! and the brutally realistic and critical view on teenagers trying to make their way in the world of fashion in Smile Down the Runway, which I'd like to echo both Ian Wolf's and HWR's praises for, respectively; the only other series I've mainly been keeping up with is the third season of BanG Dream!, which as of time of writing isn't finished yet due to its weird release schedule.
While I have still enjoyed the show, it's been a series of two halves: a fantastic end to the saga of getting Rokka to join RAISE A SUILEN (who are my favourite BanG Dream! band, incidentally, after having seen them live at Summer Wonder Festival last year) and a more meandering second half, which kind-of doesn't know what to do with itself now its main plot thread has been resolved. Sure, you have the big contest going on, but it just hasn't excited me at all compared to what it has been doing, focusing more on downtime and the girls doing cute things together rather than making music. I just find myself disappointed when you've got something like the animated promotional video for RAISE A SUILEN's EXPOSE 'Burn Out!!!' and then it decides to just straight up cut Roselia's big performance a couple of episodes later.
Is the series still worth watching then? For fans, sure, as you get to spend a lot more time with the fun cast of characters and see the resolution to Rokka's story. However, as an overall production, it's hard for it to stand out on its own, with many other music anime offering better entertainment and production values than what's on offer here.
Magia Record: Puella Magi Madoka Magica Side Story is available on Funimation Now, while BanG Dream! 3rd Season is available on HI-DIVE.
Josh A. Stevens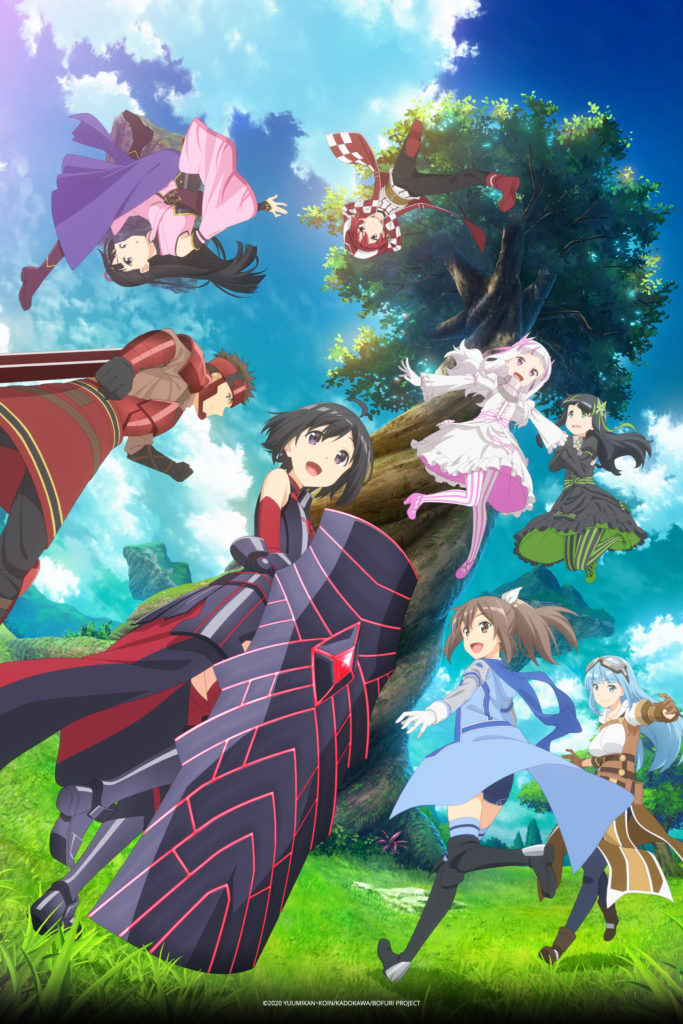 I won't be presumptuous enough to assume that you wonderful readers have become attuned to my personal tastes, but these days I'd be surprise if anyone who recognises my name doesn't know of my love for Symphogear, the dumb fun magical girl anime starring the air-headed but big-hearted Hibiki Tachibana, who punches everything from alien-like creatures, the Illuminati, and even God. Now, her adventures came to an end with last year's award-winning final season, but I think it's safe to say that anime has already found a worthy successor to being a heroine who's so stupid, that it wraps right back round to genius: Maple from BOFURI: I Don't Want to Get Hurt, so I'll Max Out my Defense.
The series follows the high school girl Kaede Honjo as she starts playing NewWorld Online, her very first Virtual Reality MMO RPG, on the recommendation of her friend Risa Shiramine. Naming her avatar "Maple", Kaede's aversion to pain leads her to dump all her character's base stats into Vitality (as it's referred to in the subtitles, despite the title localising it as "Defense"). The result, is a practically unstoppable tank who quickly becomes a living legend. Teaming up with Shiramine (playing as "Sally") and a host of friendly faces they meet along the way, they form the Maple Tree guild to compete in the game's various events, with the hopes of reaching the leader boards, and having a fun time.
Maple's unorthodox ways of acquiring many games and genre-breaking abilities are less thinking out-the-box and more just not thinking at all ( Pokémon players – imagine a Shuckle that's been taught Sketch and unleashed on the world), but lead to Studio Trigger-level crazy escalations that leave big dumb smiles on my face to match. To even tease these ridiculous concoctions would spoil their impact, but if you like giant turtles and fluffy sheep, you'll be in luck. At its heart, BOFURI is just about having fun and that comes across in every way imaginable. This isn't like an isekai like Sword Art Online where death in the game causes it in real life – the most that's ever at stake are pride and enjoyment, and even the "antagonists" (if you can even call them that) are as precious as the protagonists.
The animation by Silver Link (Wise Man's Grandchild) is bright, cheerful and really comes alive during the action set-pieces. The score does repeat the same insert song a bit too much, but it's great on the ears, so that's okay.
If you're just looking for something delightful and inoffensive in these troubling times, then I can't recommend BOFURI enough. The 12-episode series is available to stream exclusively on Funimation Now, and a second season has already been announced.
BOFURI: I Don't Want to Get Hurt, so I'll Max Out My Defense is currently streaming on FUNimation Now.