Female Animators Featured in Free Stream by Kotatsu Japanese Animation Festival Streams Shorts on July 25
On July 25, at 11am & 6pm (UK time), Cardiff-based Kotatsu Japanese Animation Festival will use its YouTube channel to present a free online stream of animated shorts featuring works from women in animation. The line-up of directors ranges from rising stars from the current crop of recent university grads to animation luminaries already in the industry, and claymation legend Yusako Fusaki, who has taken part in an interview for the festival.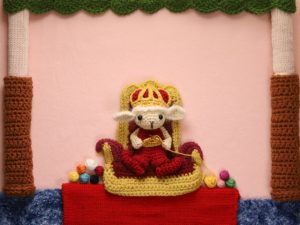 Lasting 75 minutes, the stream will contain works made using a range of materials and techniques, from 2D pencil on paper to stop-motion films featuring claymation, sand on glass, and knitting-based animation.
The Animators that have been selected are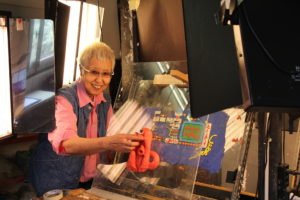 Fusako Yusaki, an award-winning claymation pioneer who emerged in the 1960s after moving to Milan and establishing her own independent studio. Her output consisted of commercials, films, and children's television programmes which were made for public broadcasters such as RAI and NHK. The festival has programmed four of her works, Uog, Polis, Oto and La Rosa Dei Venti, and she has taken part in an interview where she talks about her career.
Miho Yata, whose work is the featured image here, is a graduate of Shirayuri Women's University, and is currently a full-time lecturer there. She is a stop-motion master who has produced TV commercials, teaching materials, picture books and illustrations and visual toys, all based on the art of knitting. Her most famous work is Knit & Wool, which airs on NHK E-TV for kids early in the morning. Kotatsu will show The King of Amechau Country.
Arisa Wakami is a professor at Tokyo Zokei University and a lecturer at Joshibi University of Art and Design. As an animator, she has made her name working in both stop-motion and hand-drawn works and she has utilised a range of materials from people to sand on glass boards. The festival has programmed Blessing, 0-5, chorus and her part of Birth – The Dance of Life.
Mone Kurita is a recent graduate of Tokyo Polytechnic University and she combines colourful hand-drawn images with computer manipulation. Her work, A day when became a Asparagus man, which has been selected for the Tokyo Anime Award Festival, will be streamed by Kotatsu Festival, alongside her film Brassiere Cat.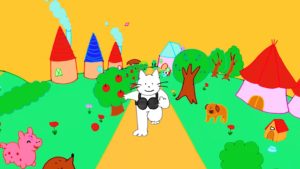 Kotatsu Festival have also stated that they have a selection of graduate works from some of the students at the Graduate School of Film and New Media, Tokyo University of the Arts (but titles have yet to be confirmed).