Anime UK News Review of 2020 Part 1: Manga and Light Novels
It's been a great year for manga and light novels as so many more ways to read titles legally online have become available – and that can only benefit everyone, especially the creators! This has in in some ways compensated for the many hold-ups in publication and distribution of physical books caused by the pandemic, leading publishers like Seven Seas, Yen Press and Kodansha to ensure that their new titles were at least available to buy and read digitally. So, we're gradually catching up in the UK but still lagging about a month behind US physical publication dates. However, many titles have been well worth the wait – and our writers are here to tell you their favourites of 2020: the must-reads!
Manga
Darkstorm 
2020 was a good year for physical media and manga is certainly no different. We've had amazing omnibus volumes, hardback collector's edition, re-releases of older series, and so much more. It's hard to pick just one but I'm going to have to go with the hardback editions of Chobits' 20th Anniversary. I've got two so far and not only do the books just feel good to hold but they look stunning on the bookshelf; they make my TokyoPop editions look like they're in SD…I know that makes no sense but comparing the page and translation quality between the two is literally night and day. If you love CLAMP, but worried in case Chobits hadn't aged well, trust me – they're worth picking up.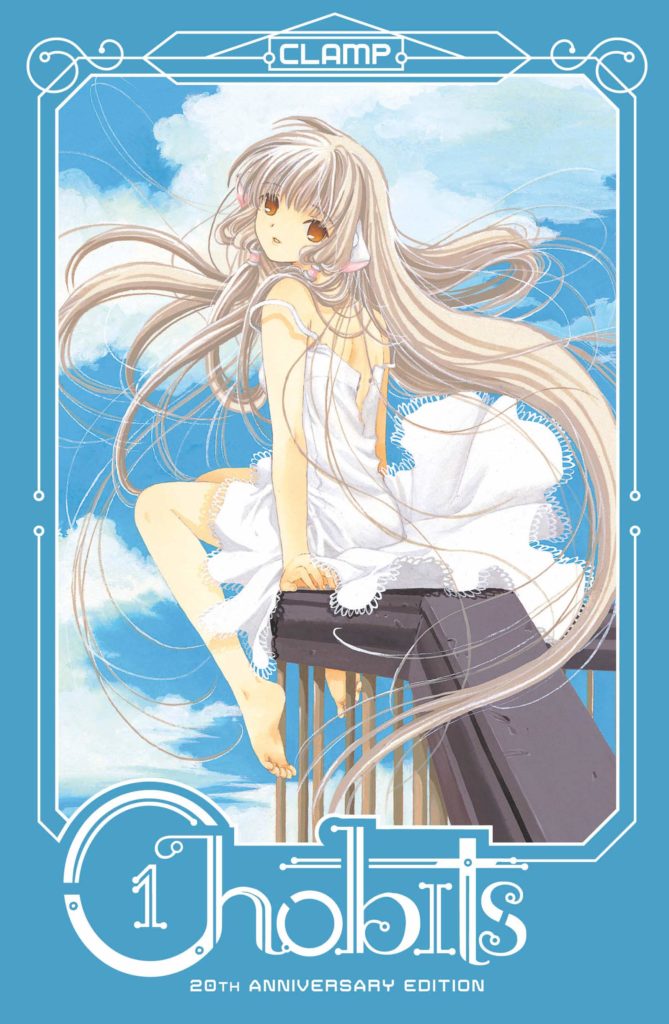 Demelza 
Despite problems with production and distribution because of the pandemic, 2020 has been a great year for manga. While a lot of isekai and fantasy series still make it into print, things are starting to diversify somewhat. Notably we're seeing the rise of josei and slice-of-life stories such as BL Metamorphosis, My Androgynous Boyfriend, Something's Wrong with Us and a personal favourite of mine: Sweat and Soap. All of these brought something a little different to their respective genres and the market as a whole.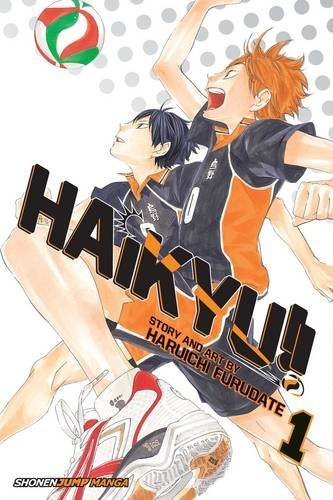 This year was also a big year for saying goodbye to many popular series though, as O Maidens in Your Savage Season, Haikyu!!, Promised Neverland, Demon Slayer and Domestic Girlfriend all came to an end. Even Chainsaw Man and We Never Learn will be finished before the year is out! It's hard to lose the worlds and characters we've grown so attached to, but there is also something exciting about watching them reach their end. Especially in a world where we can follow manga as they're released in Japan thanks to Shonen Jump.
As with anime, I think there has been something for everyone, which is not something you can say every year.
Sarah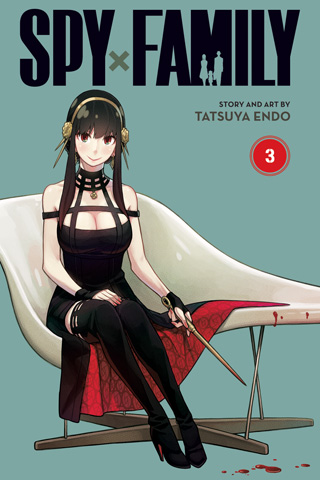 Spy x Family by Tatsuya Endo (VIZ Media) appeared in paperback, bringing us the story of master spy Twilight who is tasked with establishing a family (wife, child) in order to accomplish his latest crucial mission and prevent war between East and West. This stylish black comedy spy romp works on the shtick that each member of Twilight's fake family has a secret identity that the others are unaware of – or, as in the case of Anya, the telepathic six-year-old Twilight adopts – doesn't really understand.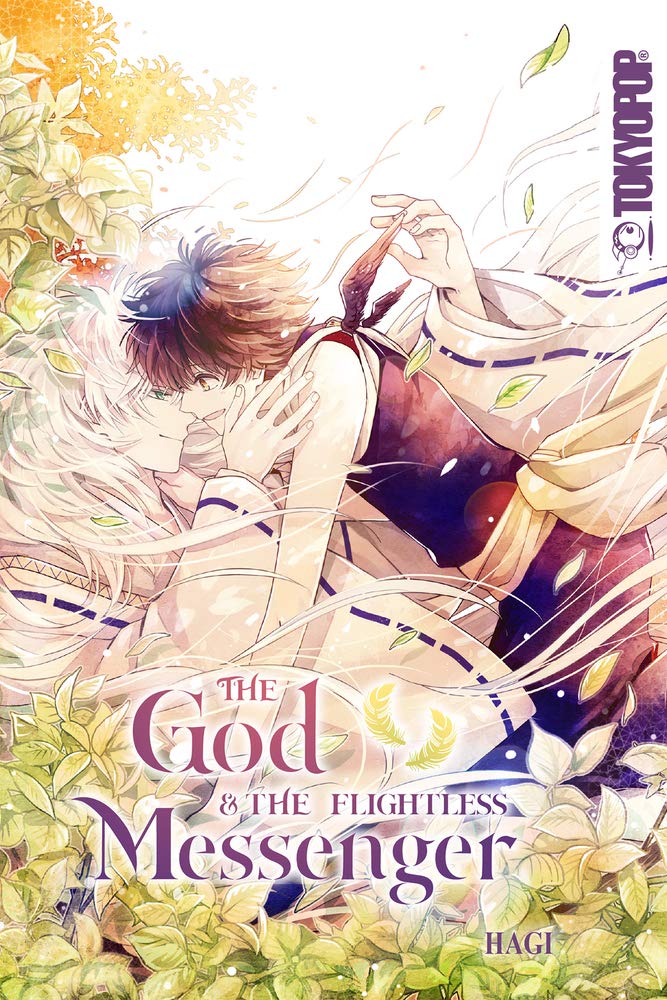 Meanwhile, Tokyopop continues to bring out an interesting range of titles, focusing on yuri and BL, as well as some classics, like Aria. Highly recommended is The God & The Flightless Messenger by Hagi which will appeal to all who – like me – love a story rich in elements of Japanese folklore and mythology. Also highly recommended is Koimonogatari: Love Stories by Tohru Tagara, a slice-of-life portrayal of a group of high school students and their relationships, which takes the time to develop its characters so the reader really gets to know them. Ongoing at two volumes so far.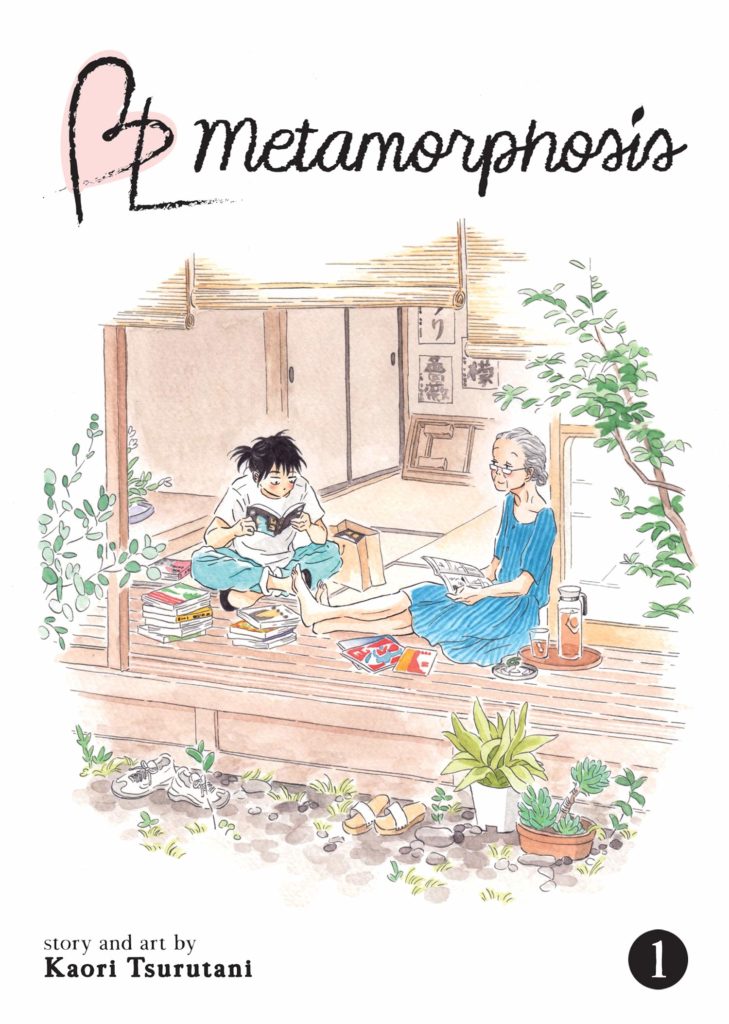 BL Metamorphosis (Seven Seas) by Kaori Tsurutani sounds as if it might be another BL title but is really the story of an unlikely friendship that develops between Urara, a lonely high school girl working at a bookstore part-time and Ichinoi, an elderly widow. It's heart-warming and gently optimistic; a cheering read for these difficult times.
Ian Wolf
There have been some moments of delight in manga despite the current situation. Series such as Aya Kanno's Requiem of the Rose King have been entertaining, as we finally reach the stage where our lead figure becomes King Richard III of England (an anime adaptation is in production). Naoki Urasawa's Mujirushi sees the author follow up on his success in reworking Osamu Tezuka's Astro Boy in Pluto, with this short work featuring Iyami from Fujio Akatsuka's Osomatsu-kun, and we got more releases from horror master Junji Ito, most recently his sci-fi work Remina. Chainsaw Man is also shaping up to be a big hit with its anime adaptation coming soon.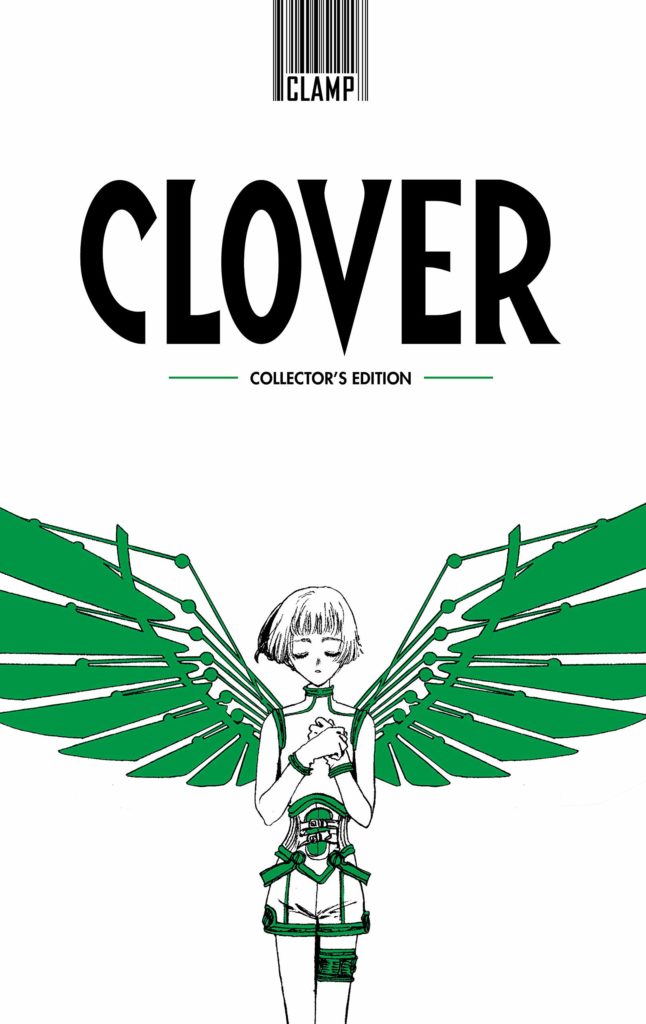 Personally speaking however, for me 2020 is the year of CLAMP. By this I mean what I did during lockdown was read CLAMP. All of it. Well, all the manga they created themselves that has been released in English anyway (I know Murikuri is just 17 pages long, but surely they can release it digitally, can't they?). Mention has already been made of Kodansha's re-release of Chobits, but they are also continuing with special releases of Magic Knight Rayearth, Cardcaptor Sakura and its sequel Clear Card, and also the collector's edition of Clover. I was particularly keen on the use of lettering in this re-release. However, things might need to change. Online rumours are currently circulating regarding the possibility that CLAMP might be considering a return to Clover, so that collector's edition may need a second version if these rumours are proved to be true.
Digital Manga
Darkstorm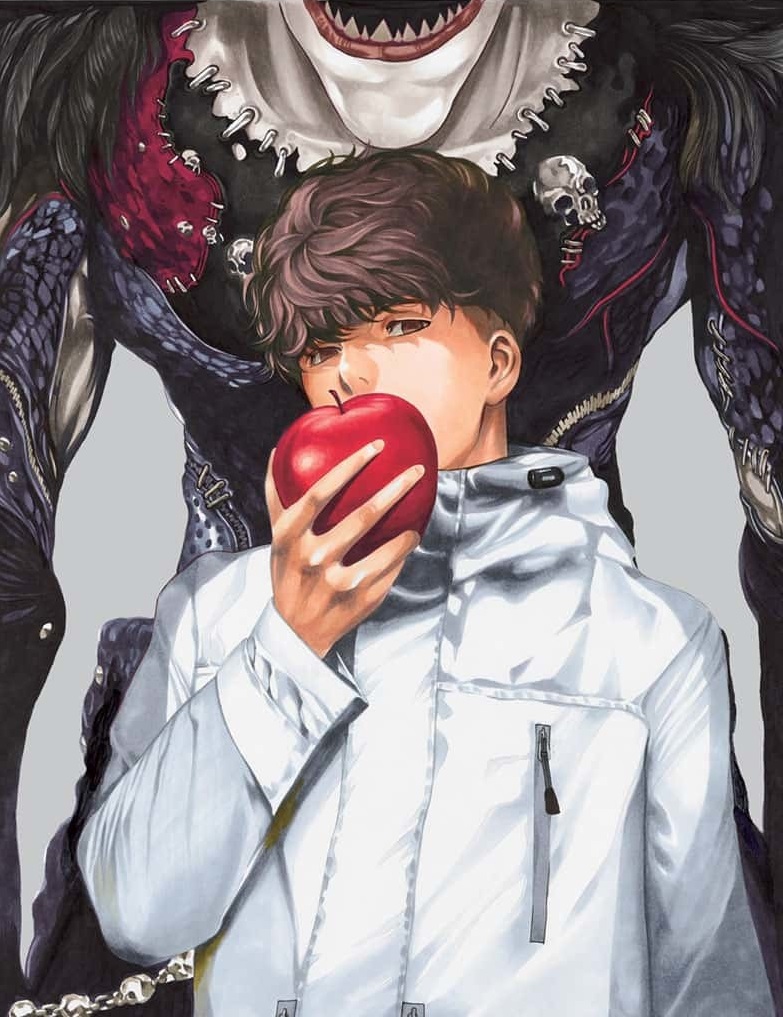 I'm very much a physical manga collector; I did review a few manga this year via digital means, which I'm very grateful for, but I cannot see myself switching my bookcase to a Kindle anytime soon. Saying that, there's a one-shot manga that came out this year, just before all the chaos hit, that blew everyone away: the Never Complete Death Note one-shot. Yes, this came out back in February 2020 (even though it seems like years ago now!) and I still think about how good it was to this day. Sometimes when the original creator revisits their old work, it's usually to make some quick cash and it almost always is never as good as you want it to be. This Death Note one-shot is the exception to that rule. Despite the amount of Death Note media that is out there, I wanted MORE after this one-shot, and if Tsugumi Ohba did announce that he would come back for a full new series, I would be on it like a car bonnet. 
Demelza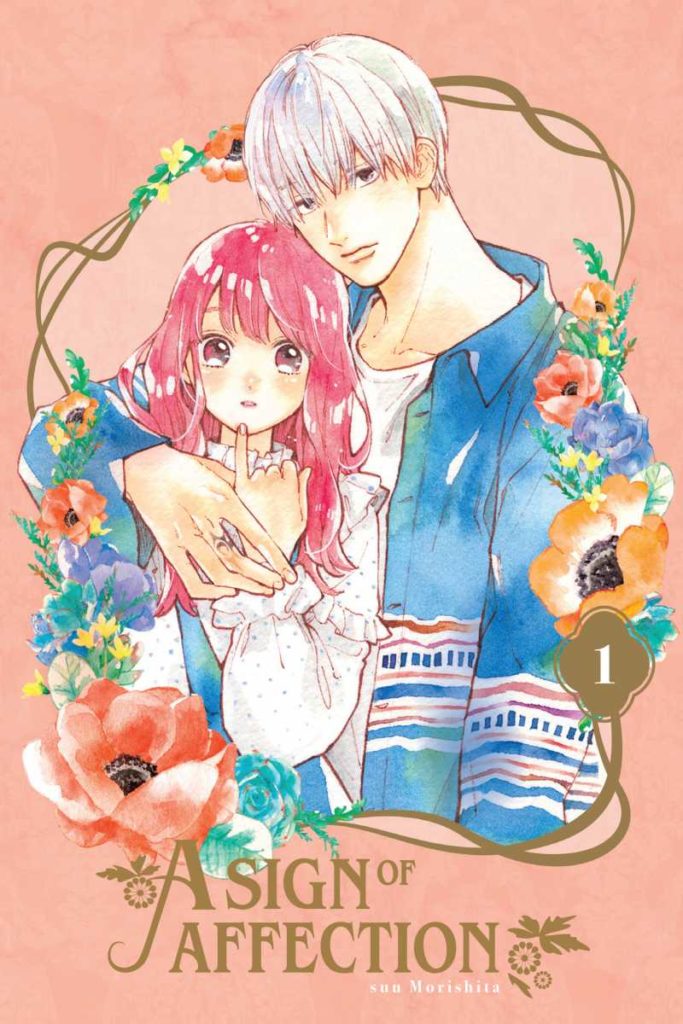 When it comes to digital manga, we've certainly seen quite a few publishers move to offering their manga 'digital first' to help alleviate some of the problems caused by the pandemic, or the publisher simply doesn't release in print anyway. Most notably among these are A Side Character's Love Story (published by North Star Pictures) and A Sign of Affection (from Kodansha). Both are love stories, but drama-free and more welcoming reads than a lot of the shojo or josei series we normally get.
A Side Character's Love Story follows a young girl who feels like a 'side character', someone never destined to be in the spotlight. She suddenly finds herself in love with a co-worker and must struggle through her anxieties, which threaten to overwhelm her at every turn. It's a relatable story for many of us and the series itself is incredibly sweet.
Meanwhile A Sign of Affection is one for fans of A Silent Voice, which focuses on a hearing-impaired college student and the boy she falls in love with. Despite knowing many languages, the boy doesn't know sign language but through meeting our protagonist he slowly learns it in order to communicate with her. Coming from the creators behind Shortcake Cake, this is another delicate and lovable romance series.
Sarah
futekiya (Boys' Love) and Manga Planet have been bringing us a remarkable breadth in their selection of mangaka and titles in translation for a very reasonable subscription (first chapters are free to read online). The only problem is that I'd really like to see some of these titles receive print editions as well; I still remember the pain of losing access to favourite titles that JManga published in digital versions that disappeared when JManga foundered in 2013, never to appear again! Highly recommended in futekiya's wide range of BL titles for 2020 is Harada's superb One Room Angel .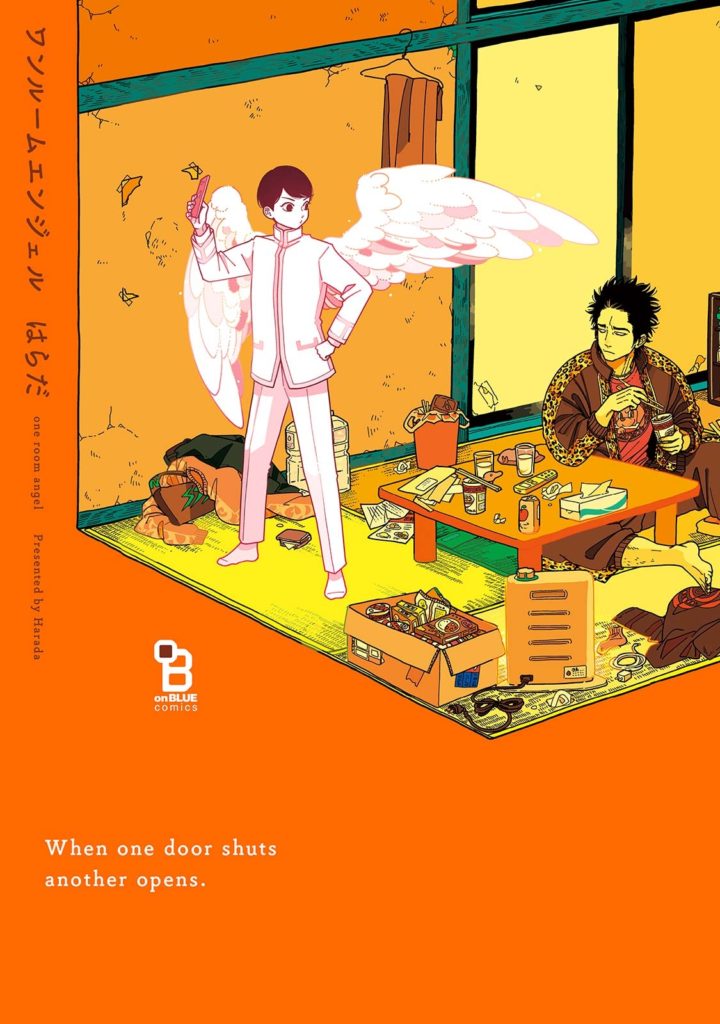 Light Novels
Demelza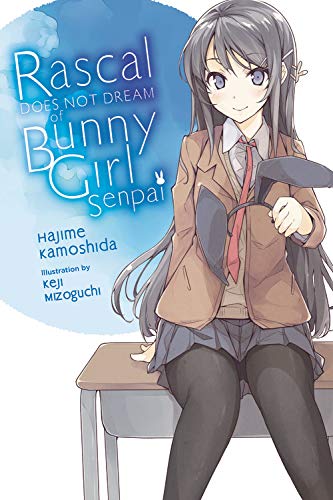 2020 continued to see light novels boom as distributors continued to grow their selection and some newcomers entered the market (Tentai Books). Notably, this year brought the release of Rascal Does Not Dream of Bunny-Girl Senpai, which many of us have been hoping for since watching the anime a couple of years ago. We also saw author NISIOISIN continues to dominate the market with his sizeable catalogue of series and just as we say farewell to one series (Katanagatari) another one pops up (Pretty Boy Detective Club) to take its place!
One thing I have come to appreciate this year is that the light novel market is finally at the point where it can sustain itself well enough to see multiple works from a single author make it into print. An example of this is Seven Seas releasing many of Yoru Sumino's works (author of I Want to Eat Your Pancreas) such as I Had That Same Dream Again and At Night, I Become a Monster. It's wonderful to have the opportunity to buy more stories from the authors we know and love, now here's hoping that will extend to Yen Press and Tomihiko Morimi's portfolio in 2021… 
Digital Light Novels
Demelza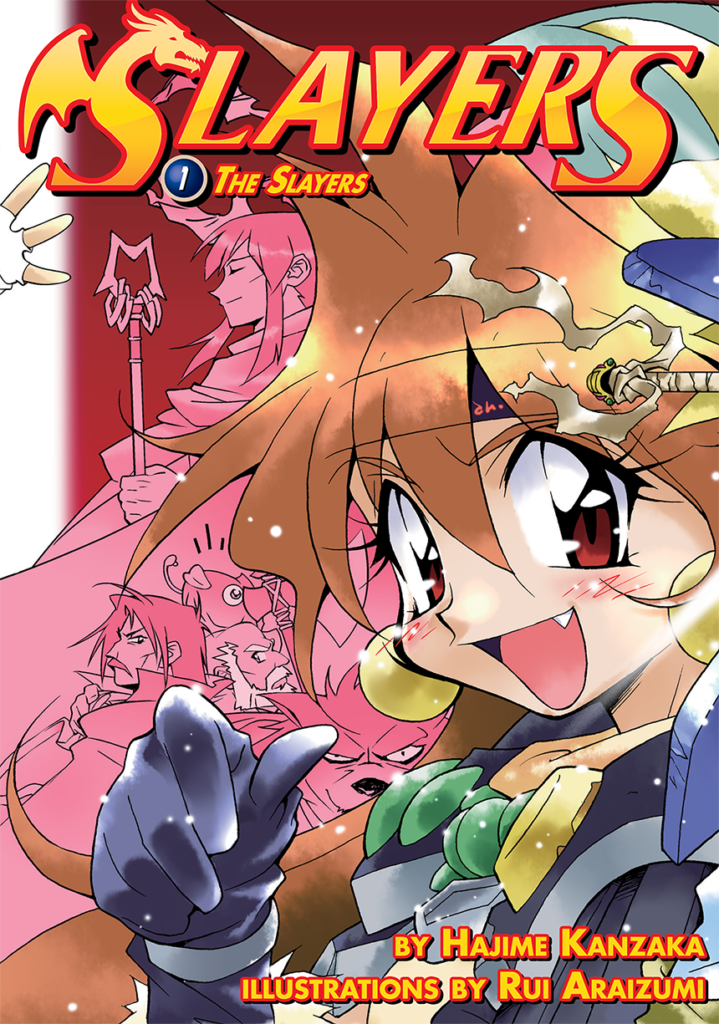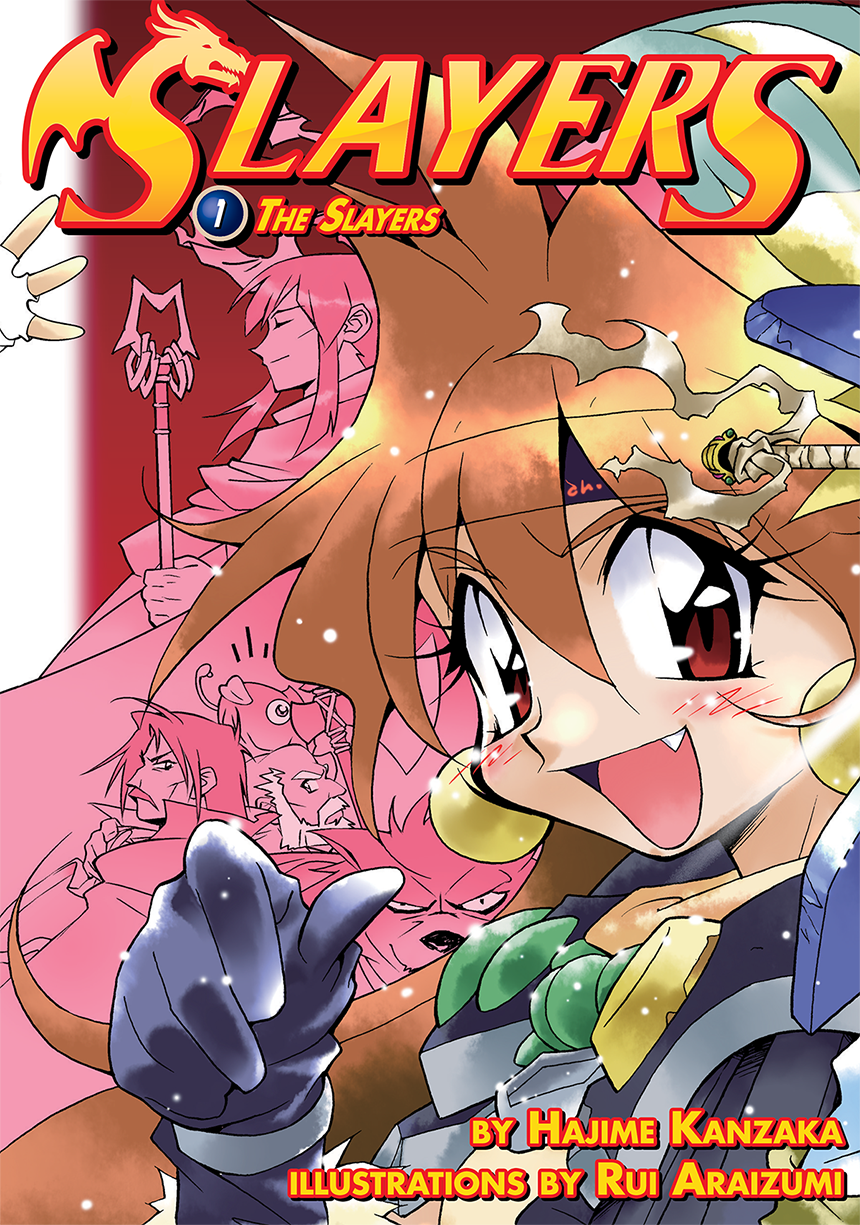 When it comes to digital light novels it's fair to say that J-Novel Club still dominate the market with their unique release model. Here, we're starting to see the isekai boom fade away somewhat and be replaced with a number of romcom series, which better reflects the Japanese trends. The company has continued to license up-and-coming series like The Magician Who Rose From Failure and more well-known titles like Holmes of Kyoto, but perhaps most importantly they rescued Slayers. Like Seven Seas they've also been adding more titles from authors we're familiar with like Ichiro Sakaki's (Outbreak Company) Wild Times with a Fake Fake Princess and When the Clock Strikes Z, and Ameko Kaeruda's (Sexiled) A Lily Blooms in Another World.  For every new fantasy/isekai series, the company continue to license more unique titles like The Apothecary Diaries, which is sure to become a favourite with those who love light novels like Ascendance of a Bookworm. 
There are plenty of exciting new series making it into print, but it's hard to deny that the freedom presented with a digital only platform is allowing J-Novel Club to be much more adventurous with their titles. If nothing else, the company had one of the most unique titles with their release of The Hitchhiker's Guide to the Isekai, which brought together some famous isekai authors with a collection of short stories about the do's and don't's of being transported into another world.
What to look out for in 2021…
Darkstorm
Elfen Lied is the main series I look forward to completing in 2021, as I've been waiting so long for it to come out in English and can't wait to see how the original concludes, compared to the anime. I just hope I can get hold of the future volumes considering how fast they sell out! Also, now that Square Enix has opened its own publishing branch in the West, and is releasing translations of their back catalogue and newer stuff (like the Final Fantasy light novels) I'd like to see them release more related to their gaming titles…Star Ocean manga anyone? No? Just me?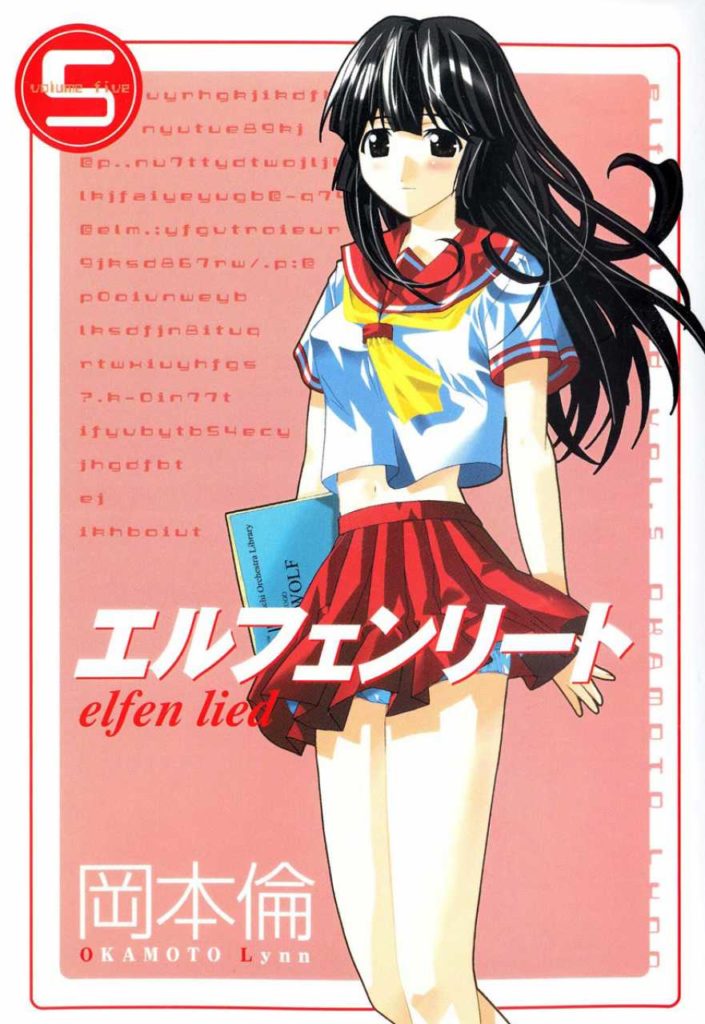 Demelza
2021 is sure to be an exciting year for both manga and light novels. With manga we have more publishers than ever before and while the pressure may prove too much for some, it does mean we're getting far more variety in the titles we can buy. I'm hoping that Square Enix having created their publishing arm will mean more of their series making it into English (Dusk Maiden of Amnesia license please!). We're also starting to see more manga being licensed on the cusp of an anime announcement and coming out as a series airs, giving us more chances to dip into the source material straight after watching the anime. I'm hoping to see that trend continue, but I'm also excited to see where the future of Weekly Shonen Jump is headed now so many of its beloved franchises have come to an end.
With light novels I'm looking forward to seeing where the romantic comedy boom leads us and whether it'll be something that fizzles out. If it does will we see a return to isekai or is there something else around the corner? It's still a developing market and the journey it's taking is an exciting one. Either way I'm sure some new favourites are just waiting to be discovered.