Anime UK News Review of 2017 Part 2 (Manga and Light Novels)
Manga
Demelza:
Looking back on 2017 I realise that I haven't been buying many new manga series, but despite that, the few I have picked up have proven well worthwhile. This year saw the release of My Lesbian Experience with Loneliness (Seven Seas Entertainment), which turned out to be a spectacular look at sexuality and mental health in a down-to-earth and realistic story, owning to the fact it is an autobiography of mangaka Kabi Nagata's life. It was a one volume story that no one truly expected to be as amazing as it turned out to be and it's easily my manga of the year.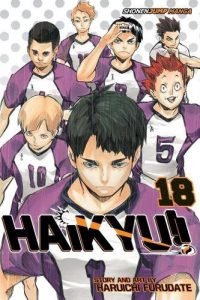 Away from new series I've still been avidly reading Viz Media's releases of Haikyu!! (we're only a little under 11 volumes behind Japan now!), and this year also saw the release of Vampire Knight: Memories – a follow-up to one of my beloved shojo series. The follow-up to another shojo series I'm fond of, QQ Sweeper, also began a western release in the form of Queen's Quality and even just a volume in, it has stolen my heart.
While 2017 marked a beginning for many series, it also saw the end of Say I Love You, Complex Age (both of which I highly recommend!) and us catching up to Japan with Noragami. We've also seen the end of Tokyo Ghoul and the beginning of Tokyo Ghoul Re:, although admittedly I am yet to start Re: due to disliking the end of Tokyo Ghoul itself. A big hole has also been created by Fairy Tail finally coming to a close; a series I've been following for a really long time now.
Sarah: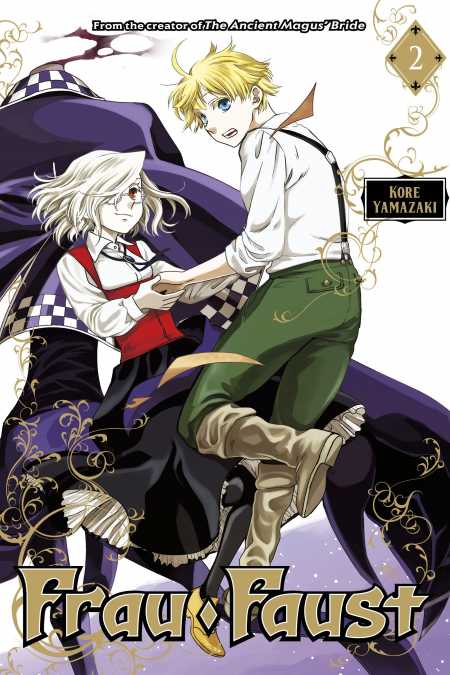 My top recommendations all seem to be mostly – but not exclusively – supernatural/fantasy! (Quelle surprise…)
The Girl From the Other Side (Seven Seas) is a beautifully chilling work of graphic art with unexpectedly touching and amusing moments from Nagabe. Don't miss this warped fairy tale; three volumes are out so far and each one adds a new twist.
Frau Faust (Kodansha) is a gender-reversed josei take on the Faust legend by Kore Yamazaki (whose excellent The Ancient Magus' Bride continues with Vol. 8 due in the New Year). Early days, but there's much to interest and intrigue as Faust searches for the disparate body parts of 'her' demon Mephistopheles.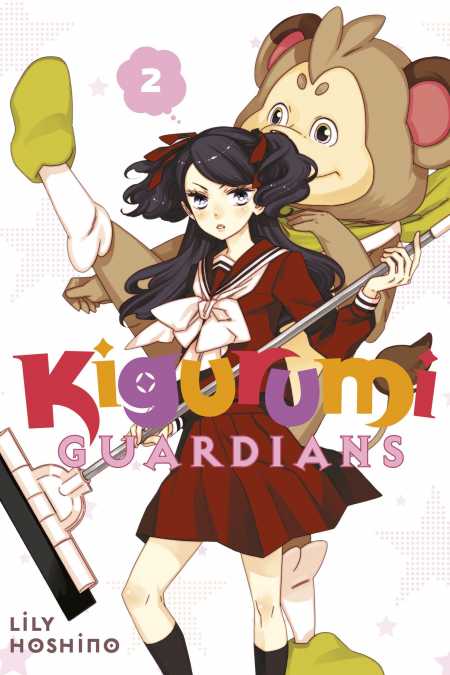 Kigurumi Guardians by Lily Hoshino (Kodansha) offers an attractively teasing tale of magical girls (and a boy) and their mascot guardians, setting out to save the world. Quietly subversive and deliciously mischievous, with gorgeous Hoshino art.
Descending Stories by Haruko Kumota (Kodansha) has enabled us to read the manga about rakugo that inspired the much-praised anime TV series and it's proving a fascinating comparison. Four volumes so far with another six to come; very highly recommended!
And lastly, a shout-out to One Peace for bringing us I Can Hear the Sunspot, Yuki Fumino's impressive debut manga which deals sensitively with deafness and student life; Volume 2 is due out in 2018.
Josh A. Stevens: 
One regret from 2017 I hope to fix moving forward is the small amount of manga I've read this year. Sadly, I simply just haven't had a lot of time to fit in more titles outside of expanding my Food Wars and My Hero Academia collections. Earlier this year however, I found myself charmed by the story and art of Nakatani Nio's Bloom into You yuri manga and have every intention reading further.
I am also delighted to see such an unconventional title like My Lesbian Experience with Loneliness being welcomed with open arms. Titles like this one are truly important; they challenge perceptions by exploring delicate human stories some would consider taboo, while they shatter peoples' expectations of a medium oft considered juvenile.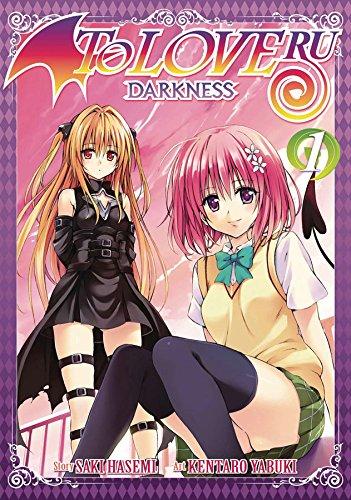 However, going back to that juvenility we secretly know and love, I was pleasantly surprised by Seven Seas' acquisition of Saki Hasemi and Kentaro Yabuki's ecchi harem series To Love Ru and its raunchier sequel, To Love Ru Darkness for their new Mature-rated Ghost Ship list. Being from Shueisha's Weekly Shonen Jump and Jump Square magazines, I considered them tied up with Viz Media, whose editor told me three years ago that the publisher simply didn't want
anything to do with "t&a", as they delicately put it. How Seven Seas pulled off this wizardry, the world will never know (I did ask, but they declined to comment!). Previously, I had resigned myself to never being able to legally own the series in English, so I actually have French editions sat on my shelves! I've loved Kentaro Yabuki's art since the Black Cat days, so I look forward to being able to see it again… while quietly pining that we'll never get the Black Cat 2 he once teased.
Ian Wolf:
Having reviewed plenty of manga for MyM there was plenty of stuff out there that was quality. There was also plenty out there that was lacking in it. I gave my first ever 1 out of 10 in MyM for my review of Yen Press's Sekirei, because there was way too much fan service, which thus got in the way of any plot that was meant to be in it.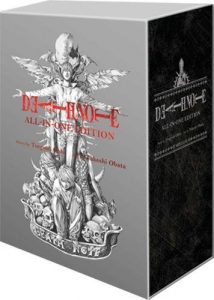 But sticking to the quality, for me the stand-out titles were two complete editions of two classic titles, released by Viz Media. One was the 2,400 page All-in-One Edition of Death Note. It is certainly a hefty tome (about 1.6kgs), but well worth the read for anyone who has not yet ecnountered the original manga. Light Yagami is for me one of the best characters not just in manga, but all fiction.
The other title was the manga version of Revolutionary Girl Utena, which came out in a boxset in two hardback books. The artwork is what makes this title stand out for me, not to mention the bizarre story about why this manga became so controversial – not for the lesbian nature of the central relationship, but because it was interracial. This was annoying some Japanese readers back in the 1990s.
On a more comic bent, another memorable title for me was Aho-Girl, primarily because of the title character, the clueless girl Yoshiko Hanabatake, who is one of the few comedy idiots who not only knows she is stupid, but is proud of it. The anime version that also was released this year was a blast too.
Light Novels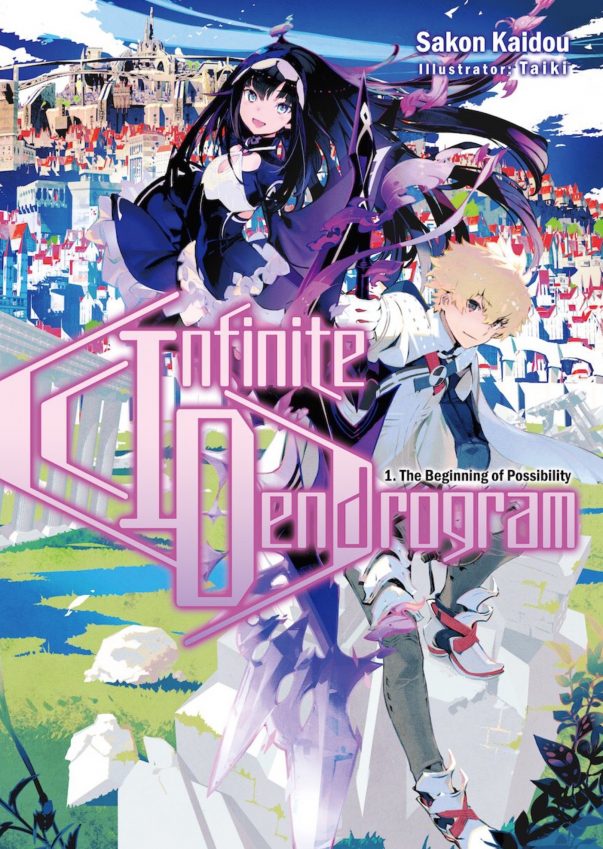 Demelza: Looking at 2017 it has been a huge year for light novels with the growth of digital service J-Novel Club, that I wrote a huge article about recently. I've been reading more light novels than ever before and this year has certainly seen its ups and downs. On the ups we've seen Toradora! licensed for a release by Seven Seas Entertainment and a number of single volume titles have made their way into English, like Your Lie in April: A Six Person Etude (Vertical), and Sound! Euphonium (Yen Press), which I really hope sees the other novels in the series released as the first proved a really good read. On the downside we saw a frankly terrible translation job for Vertical's release of Nisemonogatari, but otherwise that is the only real thing to complain about!
All my favourite series continue to go from strength to strength with Is It Wrong to Try to Pick Up Girls in a Dungeon? still holding strong as one of my top reads. However, newcomers in the form of Infinite Dendrogram and How a Realist Hero Rebuilt the Kingdom are becoming potential rivals. Of course, who could forget If It's for My Daughter, I'd Even Defeat a Demon Lord which is a fantastic source of cuteness every week (my raging at the main character, Dale notwithstanding, anyway).
I might not have mentioned them much in my ramblings but a shout-out to Yen Press here who continue to do a wonderful job with their big releases like Durarara!!, Sword Art Online and who brought us the light novels for KonoSuba! this year. They might not offer the fastest releases compared to a digital service like J-Novel Club, but they still do a grand job.
Digital-Only Manga
Sarah: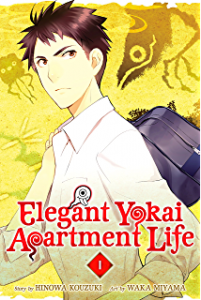 Several of my favourite online manga (released chapter-by-chapter by Yen Press) have made it into paper editions this year: The Royal Tutor and The Case Study of Vanitas but Kodansha, Yen Press and Viz Media continue to release some good series exclusively in digital format, notably rugby manga All Out! and boy-meets-supernatural Elegant Yokai Apartment Life (to tie in with the TV series) both from Kodansha. For BL lovers, downloads can be the only way to read works like Ranmaru Zariya's Void (SuBLime) judged too hot for Kindle – or okay for Kindle (like delightful comedy/slice-of-life Am I in Love or Just Hungry? from Akane Abe but judged unlikely to sell enough paper copies to justify a print-run.
Ian Wolf:
It is a bit tricky covering digital-only manga I find, mainly because a fair number of them soon end up coming into print. One of these was Cardcaptor Sakura: Clear Arc, which was released digitally first but is now in print, but I have to give a mention to my favourite magical girl in this piece. Hopefully the anime will do it justice too.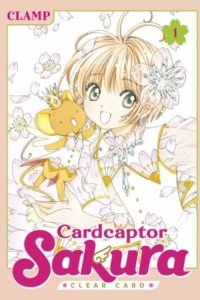 I have also enjoyed All Out!, but in terms of digital releases, the one I keep coming back to is the monthly digital releases of the latest chapters of Black Butler, with its current revelations concerning Ciel Phantomhive's childhood.
Looking Forward: Things to Come in 2018…
Demelza: 
I'm excited to see what J-Novel Club bring to the table next in what has proved an excellent service. I'm sure there are some tears in store for me as they and Yen Press begin to catch up to Japan for some of my favourites, but on the flip-side they both have plenty of new books to fill those gaps. I'm looking forward to The Hero and His Elf Bride Open a Pizza Parlor coming west from Yen Press and digging into Toradora! and the never-ending Monogataris! Ah and that's not even mentioning Seven Seas Entertainment bringing How a Realist Hero Rebuilt the Kingdom to print…
Where manga is concerned, next year sees the beginning of Himouto! Umaru-Chan to print as well as a new entry for the Orange manga. The follow-up to My Lesbian Experience with Loneliness, My Solo Exchange Diary has also been licensed for next year and I'm hoping it proves as good as the first book. A part of me is really excited for Haikyu!! catching up with Japan too, maybe then Viz Media will begin simul-publishing the series in the English Weekly Shonen Jump. I feel like exciting things are in store for manga and light novels next year and I'm looking forward to seeing what happens.
Sarah:
Graineliers (Rihito Takarai) technically is out in 2017 (December 19th from Yen Press) but as it hasn't arrived yet, it's going to be a 2018 review. I can't wait to see what this talented mangaka (Ten Count, Seven Days) has to offer in her new SFF shonen series (yes, it's shonen, not BL!) currently published in Square Enix's GFantasy; her art is always a treat to look at and she knows how to tell a story too.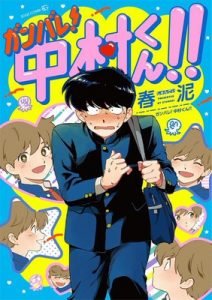 Seven Seas are not only venturing into more 'adult' manga with their new Ghost Ship label but they're bringing out BL 'retro' comedy Go For It, Nakamura by Syundei. They're also bringing out classic titles, notably Leiji Matsumoto's Space Battleship Yamato in the autumn.
Ian Wolf:
A few titles that are coming up that of interest to me include Yen Press's print version of the manga adaptation of supernatural period crime series Baccano! and a one-volume release of the manga of Kemono Friends. From Viz Media we have the finales of Nisekoi, Assassination Classroom and later in the year Bleach to read. Kodansha meanwhile are releasing the "Eternal Edition" of Sailor Moon.
From Seven Seas there is their collection of the original version of Go Nagai's Devilman as well as the fore-mentioned releases of Space Battleship Yamato, not to mention the original Captain Harlock. Meanwhile their Ghost Ship adult label has the peculiar sci-fi comedy World's End Harem, about one of five men left in the world, who rather than repopulating the sex-starved women of the world just wants to find the one woman he loved.