Humble Announces Humble Book Bundle: Tales of Horror

Teapot
•
Just in time for spooky sweets season, the bundle-happy folks at Humble have put together a collection of books of the horrifying variety, featuring manga titles such as Ajin: Demi-Human, Parasyte, and Dragon Head, as well as Western graphic novels and stories from the likes of Neil Gaiman, George R. R. Martin, and Stephen King.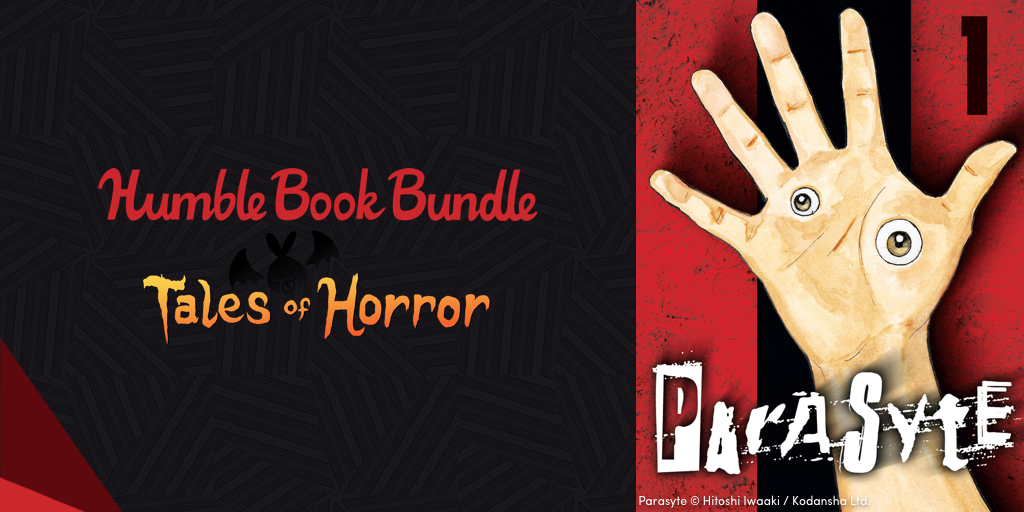 The full list of books can be found on the bundle page, but the manga titles included in the bundle are:
Pay $1 (about £0.76) or more
Ajin: Demi-Human Vol. 1 – 2 (Gamon Sakurai)
Pay $8 (about £6.05) or more
Dragon Head Vol. 1 – 2 (Minetaro Mochizuki)
Can You Just Die, My Darling? Vol. 1 – 2 (Majuro Kaname, Sousou Sakakibara)
Starving Anonymous Vol. 1 – 2 (Yuu Kuraishi, Kazu Inabe)
Pay $15 (about £11.34) or more
PTSD Radio Vol. 1 – 2 (Masaaki Nakayama)
Until Your Bones Rot Vol. 1 – 2 (Yae Utsumi)
Devils' Line Vol. 1 – 2 (Ryo Hanada)
Pay $18 (about £13.61) or more
Parasyte Vol. 1 -2 (Hitoshi Iwaaki)
Being a selection of titles from across the media world, the pickings are a little slimmer this time than they were in Humble's last manga bundle. However, some of the titles included are well-reviewed, and might well pique the interest of horror aficionados as we move into the season for spooky reads.
The bundle can be found here, and will run until the 31st October.
Note: Anime UK News is a Humble Partner, and receives a cut of any purchases made through our partner links, such as the ones in this article. Click here for more information on our editorial and affiliate policy.