DROPKICK ON MY DEVIL!! Now Streaming on Amazon Prime
For quick links to other Amazon Prime Summer 2018 anime titles see below!
Banana Fish / DROPKICK ON MY DEVIL!! / Grand Blue Dreaming / Happy Sugar Life / Seven Senses of the Re'Union
---
Another title has joined the Amazon Prime service as part of their Summer 2018 anime seasonal line-up.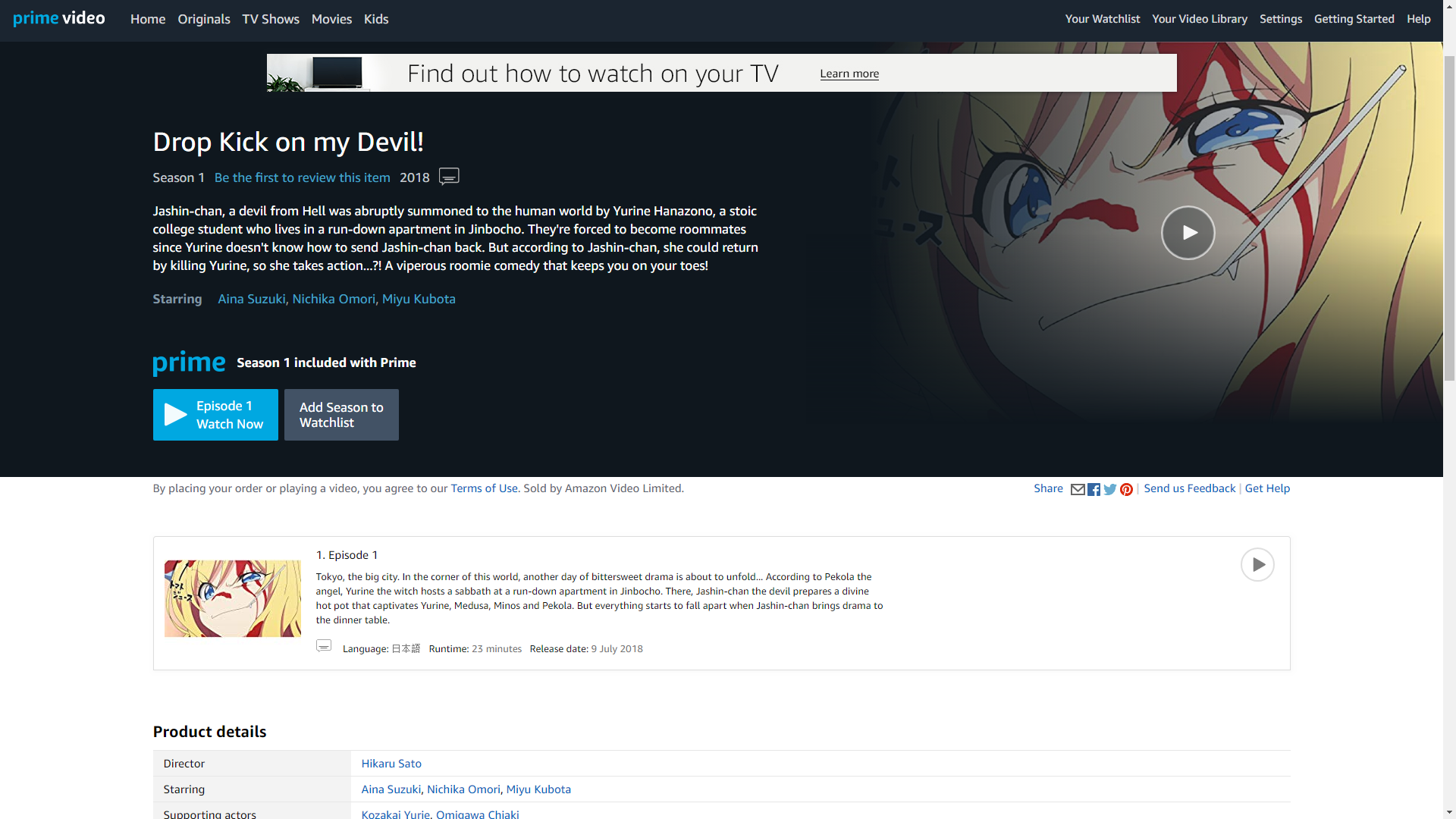 DROPKICK ON MY DEVIL!! (Jashin-chan Dropkick) is now streaming on Amazon Prime every Monday in Japanese audio with English subtitles. The anime adaptation is animated by studio Nomad, and the series is based on the manga series written by Yukiwo since 2012.
---
The series will be available for the following territories with access to Prime Video:
United Kingdom – United States – Canada
---
The plot synopsis for the series provided by Amazon below:
Jashin-chan, a devil from Hell was abruptly summoned to the human world by Yurine Hanazono, a stoic college student who lives in a run-down apartment in Jinbocho. They're forced to become roommates since Yurine doesn't know how to send Jashin-chan back. But according to Jashin-chan, she could return by killing Yurine, so she takes action…?! A viperous roomie comedy that keeps you on your toes!
If you want to see what else is in store for the Amazon Prime service you can check out our round-up list here.