Seven Senses of the Re'Union Now Streaming on Amazon Prime
For quick links to other Amazon Prime Summer 2018 anime titles see below!
Banana Fish / DROPKICK ON MY DEVIL!! / Grand Blue Dreaming / Happy Sugar Life / Seven Senses of the Re'Union
---
The Summer 2018 anime season has begun and Amazon continues to offer a surprisingly line-up for this coming weeks. With four titles already under their belt, they now have a fifth title joining the service and it is available to start watching right now!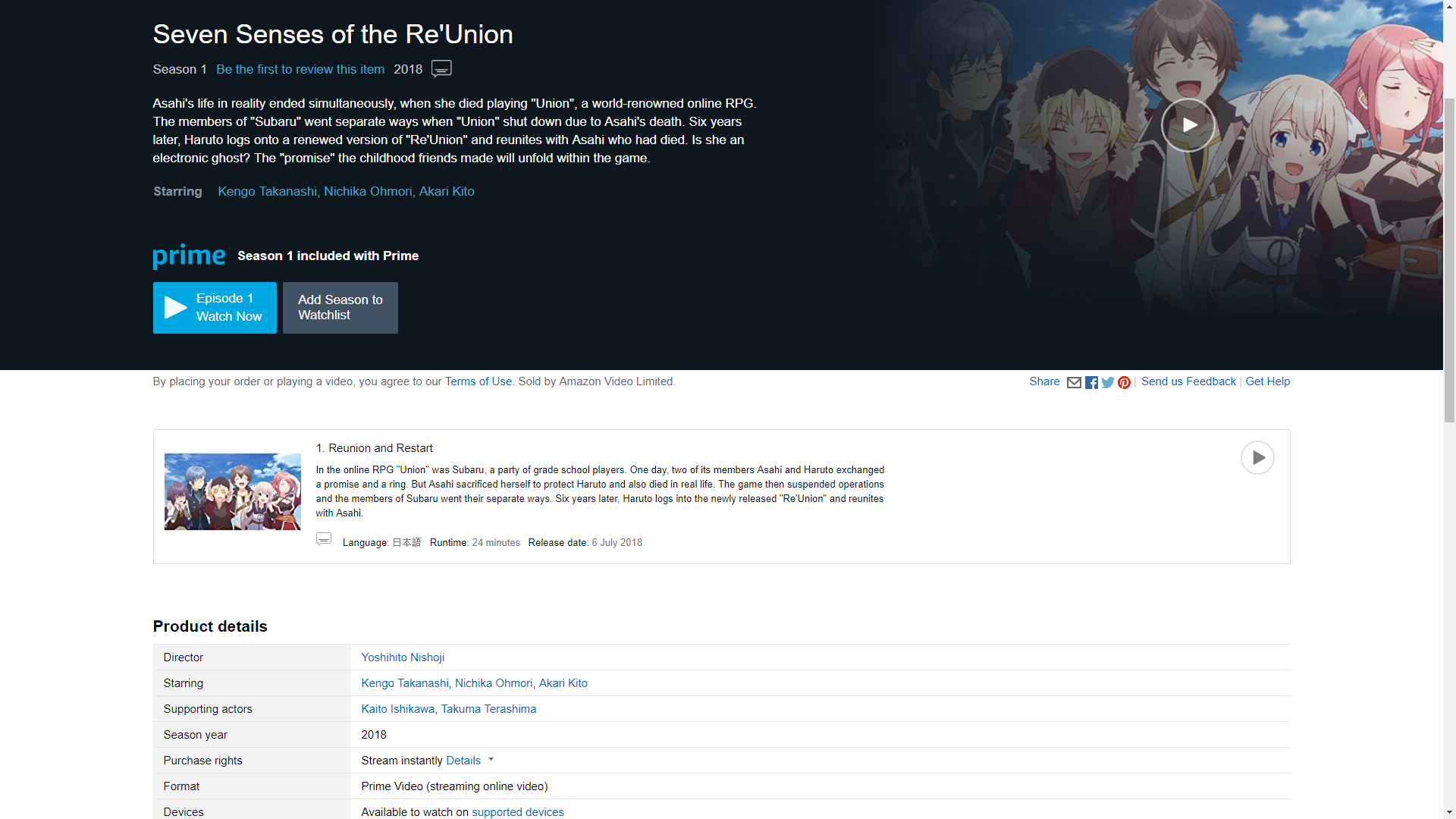 Seven Senses of the Re'Union (Shichisei no Subaru) is now streaming on Amazon Prime every Thursday in Japanese audio with English subtitles. The anime adaptation is animated by studio Lerche. The series is based on the light novel series written by Noritake Tao and illustrated by booota since 2015.
---
The series will be available for the following territories with access to Prime Video:
United Kingdom – United States – Canada
---
The plot synopsis for the series provided by Amazon below:
Asahi's life in reality ended simultaneously, when she died playing "Union", a world-renowned online RPG. The members of "Subaru" went separate ways when "Union" shut down due to Asahi's death. Six years later, Haruto logs onto a renewed version of "Re'Union" and reunites with Asahi who had died. Is she an electronic ghost? The "promise" the childhood friends made will unfold within the game.
If you want to see what else is in store for the Amazon Prime service you can check out our round-up list here.