Anime UK News Review of 2018 Part 2: Manga and Light Novels
2018 has been an excellent year for fans of light novels with a host of new titles appearing in e-book format from J-Novel Club (now moving into manga as well) and many more titles appearing in both formats from Vertical and Yen Press. On the manga front, Kodansha Comics and Seven Seas have also increased their output in all formats and Yen Press continue to offer digitally the latest chapters of series like Black Butler as they're released in Japan! (What's not to like?) With such an exciting – and bewildering – range of titles and genres to choose from, if you're not sure what to read next, here are some recommendations from our writers!
 Manga
Demelza: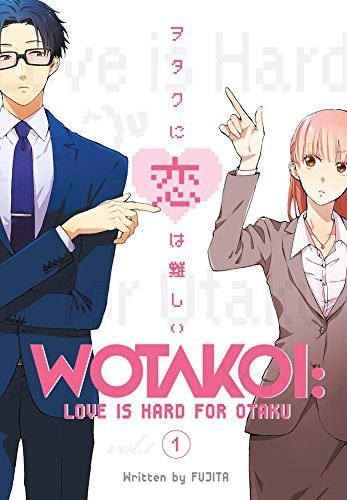 This year has been a bumper one where manga is concerned. I've been able to purchase and read a much wider range of genres than any other year since I started collecting, and that's saying something! The year started off with a bang for me with Wotakoi: Love is Hard for Otaku. I took a chance on reviewing this series for the site as I'd vaguely had my eye on it before that opportunity thanks to an (at the time) up-coming anime adaption, but honestly I didn't know much about the manga. The decision to review it paid off – I fell in love with the story of two working adults who are unlucky in love. The two are huge "otaku" and that's part of their problem (at least for female lead Narumi who keeps the fact a secret), but one day while out drowning their sorrows they hit on an idea: Why not date one another? So begins a heartwarming romantic comedy with little drama to speak of. The series hits all the right notes for a fan of Japanese media like myself and scratches the itch for a cute romance.
However, Wotakoi isn't the only comedy I've become mildly obsessed with, because in May publisher Seven Seas brought the Himouto! Umaru-chan manga to the West. The manga is the original source behind a beloved anime adaption and I was one of many to be introduced to Umaru thanks to its anime. With two seasons under its belt I really wanted to see how the original held up (as well as read more stories the anime didn't adapt), and I can honestly say the manga doesn't disappoint. At the time of writing, three of the series' twelve volumes have been released and I'm really looking forward to reading the rest over the course of the next couple of years.
Finally, this year also gave us the chance to start collecting Silver Spoon, Hiromu Arakawa's on-going slice of life series about farming. I think many of us had written off the chances of this series ever being licensed, but I'm glad to have been proven wrong because like Fullmetal Alchemist before it Arakawa certainly has another masterpiece on her hands. Charming, funny and relatable – Silver Spoon ticked all the boxes for me and is easily one of my favourite series this year.
I could go on about this topic forever so I'm going to close out by giving a brief shout-out to VIZ  Media's new hardback releases of Fullmetal Alchemist. If you somehow don't own this series yet (or even if you do!) it's worth investing in these new 'Fullmetal' editions.
Darkstorm: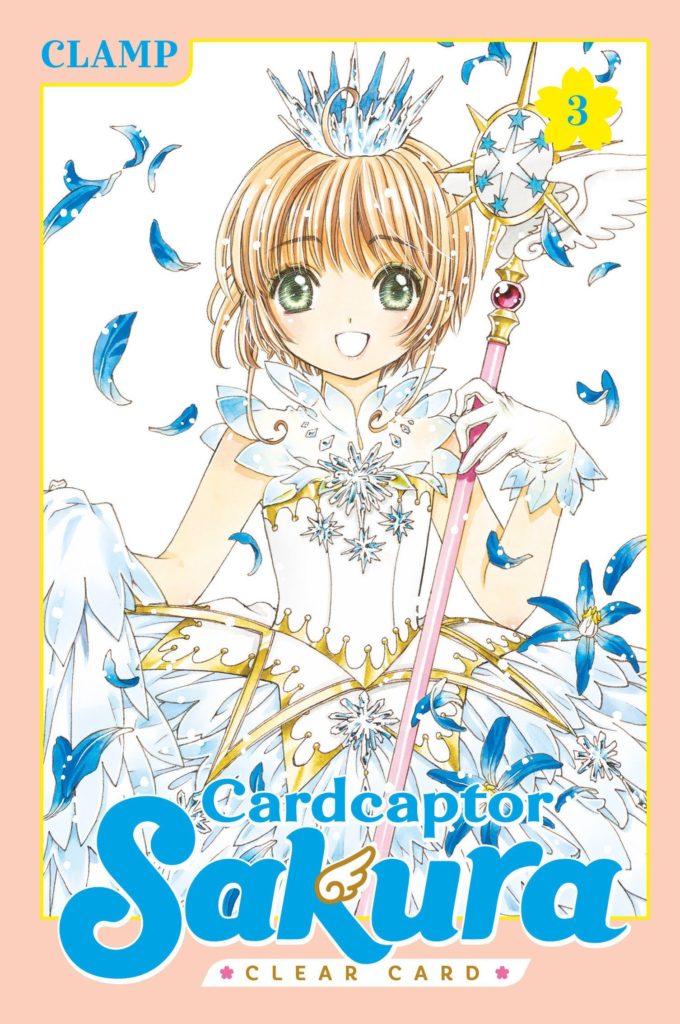 I've not been keeping up with much manga this year outside of two series: Vampire Knight Memories (which I'm not fully up to date on, admittedly) and Cardcaptor Sakura: Clear Card, which is my winner for this year. At the end of last year, I gave a glowing review to the first volume, and I stand by my words as well as overall enjoyed the anime, but despite the manga series (currently at five volumes in the UK) being mostly faithful and now up to date with the anime, there are a few interesting instances where they diverge. The anime, for example, had the superior date between our leads, lovely character moments and more variety of cards, but the manga allowed the guardians to be more active participators in the action, rather just standing by, and the ending revelations are drastically different from the anime. They're not weird choices, however, I believe they were intentional, and like the anime making a conscious decision to follow the anime continuity but also animate the last chapter of the manga so they matched up, I think (or at least hope) we'll see where it eventually all leads in the manga soon (although the next volume isn't out until May 2019!)
Ian Wolf:
It was not a good year for manga as far as I'm concerned for one reason. Earlier this year, MyM magazine closed down. I was their manga critic across all 71 issues of its run. I lost one of the few jobs that paid me to cover a subject I am passionate about.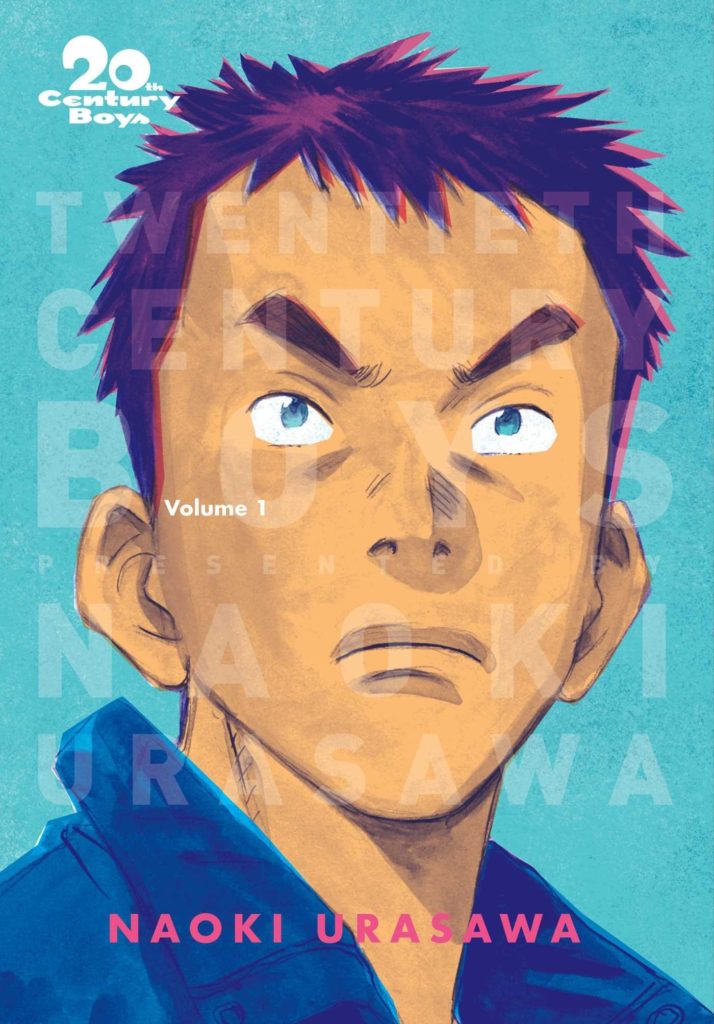 When it comes to the actual manga, I too was fond of Edens Zero. While it is easy to think of it as just being "Fairy Tail in space", the first volume has enough energy to make you want to continue reading the story. I was also impressed with the new "Perfect Edition" release of Naoki Urasawa's 20th Century Boys. His work is always good, so it was great to see a re-release of this classic, complete with extras. Dr. Stone was also an entertaining new title from Shonen Jump, while Nichijou creator Keiichi Arawi has continued her trademark surrealism in CITY.
Sarah:
After the Rain by Jun Mayuzuki (Vertical Comics) is about a seventeen-year-old high school girl's crush on her awkward but kindly 45-year-old boss, the manager of the family restaurant where she works part-time as a waitress. She's recovering from a serious injury that has put a stop to her passion for running/athletics and he's divorced with a young son. And it's charming, nostalgic for anyone who's been seventeen and had a crush, enlivened throughout with touches of humour and sharp observation. Yes, there's an age-gap. No, it's not treated in an inappropriate way  – and Jun Mayuzuki's art is delightful. It's a heartening read, too, as we to see Akira start to emerge from the slump that she's fallen into after the major disappointments she's had to endure because of her injury. I really loved the recent anime series and thanks are due  to Vertical for releasing the manga in English in these handsome 2-in-1 volumes with a great translation by Jocelyne Allen. Don't miss this page-turning reflection on life, shattered dreams and unexpected serendipities.
Seven Seas brought us their first BL offering earlier this year in the retro-looking comedy Go For It, Nakamura! by Syundei (still running in OPERA). This also deals with a high school crush, but here Nakamura-kun knows he is gay and has fallen head-over-heels for a classmate, the cheerfully oblivious Hirose. Genuinely funny – but also genuinely touching at times as our unfortunate hero becomes more and more desperate to communicate how he feels – more often than not with unintended and disastrous results. Besides, you've just got to love a main character who keeps an octopus as a pet.
And in case you want to read the classic original 1980s shojo manga Banana Fish by Akimi Yoshida, VIZ Media have reprinted the whole nineteen volumes of their 2006 unflipped edition.
Digital Manga
Demelza: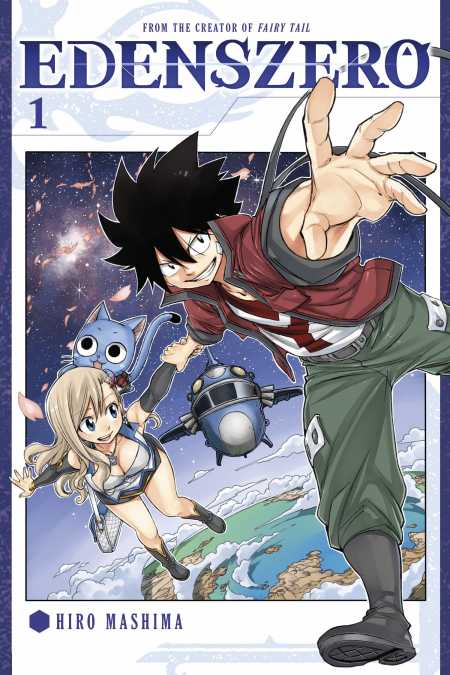 Despite how often I can be found complaining about Crunchyroll's manga service, it's actually the number one place I read digital manga right now. This year the company made an attempt to revive the platform with a host of new licenses and although trying to use the service is still difficult more often than not, there's still been quite a lot to enjoy.
First off we have Hiro Mashima's new shonen series, Edens Zero. With the final anime season currently airing, Fairy Tail is a series that is still very fresh in our minds as Mashima begins a new adventure. So, from the first couple of chapters you'd be forgiven for thinking Edens Zero was some kind of reboot of Fairy Tail in space, but underneath the mountain of similarities to the mangaka's previous series, Edens Zero is beginning to stand on its own. With a fresh but familiar cast of characters and the same knack for heartwarming storytelling, there is a lot to like here if you're a shonen fan.
This year the service also added Domestic Girlfriend to its collection. Despite being ongoing in Japan since 2014, this was the first time I'd heard of the romance manga but after reading the first few chapters it didn't take long until I'd binged through and complete caught up. Domestic Girlfriend is quite generic and the fact that protagonist Natsuo's love interests are his step-sisters is sure to rub many the wrong way, but honestly I love the overblown drama the story brings to the table. It's the sort of train-wreck I can't look away from and while I can't in good faith say this is a good manga, it's certainly an entertaining one.
I'd like to close out by giving a brief mention to J-Novel Club's new venture into manga. At the time of writing they have only just launched the first chapters for five series, but they have some interesting licenses under their belt already. Perhaps most of note from among them is Ascendance of a Bookworm, a manga based on a popular light novel series about a young woman who loves books and is reincarnated in a world without them! Unsure how to go on, Maine looks set to introduce books to those around her in what I hope proves a fascinating read. I can certainly sympathise with her horror on discovering that books currently don't exist!
Sarah:
The range of titles available in digital format (as well as print) has continued to grow, so if your shelves are groaning, you can buy your latest manga fix as a digital download. Kodansha has increased its 'Digital First' output (dangling the possibility that some titles, like Boarding School Juliet, might earn a print edition if they prove popular enough). However, Kodansha added five BL titles for the first time to their digital list in August from their in-house Japanese magazine Honey Milk and, while all are interesting, two are definitely worth reading: Key Ring Lock by ymz and Stray Bullet Baby by Kei Ichikawa (best known for the excellent Blue Sky Complex which has yet to find a US publisher).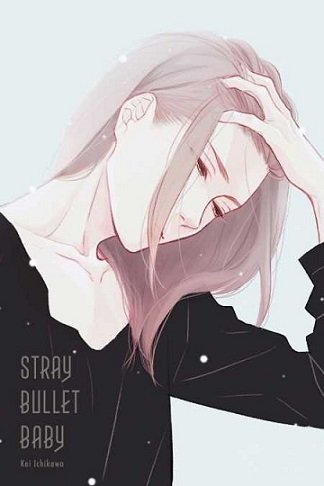 Light Novels
Demelza:
I feel that light novel releases this year, at least in print, have been on the quiet side. As the popular series such as Sword Art Online, Re:Zero and the like continue, the new series' front has been a bit quiet. However that's not to say there has been nothing to enjoy because there are certainly still titles worth your time!
Earlier I mentioned that Seven Seas brought Himouto! Umaru-chan's manga to the West in May, but that's not all they did. In May the company also started releasing the Toradora! light novels. I wasn't a huge fan of the Toradora! anime, but the light novels are so loved that I wanted to give it a second chance – and I'm glad I did! Maybe time away from the series let me revisit it with a fresh mind or maybe the books really are just better but either way Toradora! earned a spot among my favourites this year.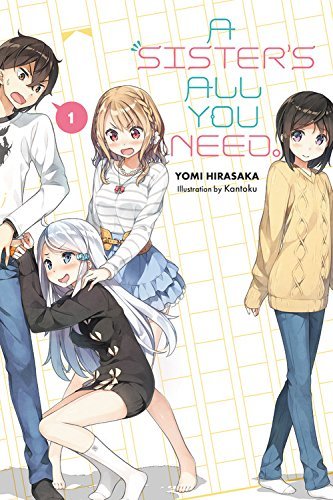 Breaking away from the trend of isekai and fantasy titles, Yen Press also released something a little bit different in the form of A Sister's All You Need. Okay, admittedly the name of the book is not great but try not to judge it by that. What A Sister's All You Need is actually about is a light novel author, his friends and the hardships they face in the creative industry. The comedy sometimes pushes things a little too far with its fan service for my taste (and you certainly couldn't show this to a reader under 16), but despite it all I really like the cast of characters and the story being told so I'm willing to give it a pass for the issues that turn up.
Of course I've still been enjoying more of my favourites like Is It Wrong to Try to Pick Up Girls in a Dungeon? and Durarara!, the latter of which Yen Press have almost finished publishing! Here's hoping we see the sequel series licensed in the future…
Digital Light Novels
Demelza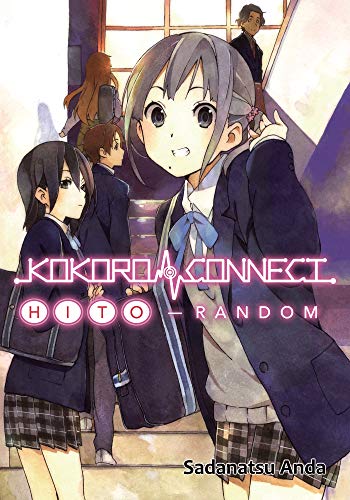 When I filled out this section of our 2017 article I was singing the praises of publisher J-Novel Club. This year the company have gone from strength to strength with a more varied selection of titles for light novel fans to sink their teeth into. Personally speaking the digital light novel I've been enjoying most this year comes in the form of Kokoro Connect. When I reviewed the first volume for Anime UK News I talked about how no one thought the light novels would be licensed after so much time had passed since the anime adaption, but J-Novel Club came through in a move that is easily the biggest surprise for me this year. Kokoro Connect is not an isekai nor is it even remotely set in a fantasy world; no, instead this is a story about a group of friends and the unbelievable paranormal experiences they go through. Their whole lives are at risk of crumbling around them, but together the group must work together to help one another and overcome the challenges they face. It's a captivating read and well worth checking out.
Of course I can't talk about light novels and not mention an isekai series somewhere, so here's my shout-out to My Next Life as a Villainess: All Routes Lead to Doom! from J-Novel Club. This one only got licensed fairly recently, but we're already getting into Volume 2. This series is a fantastic comedy offering that will leave you in tears both from laughing and crying over the antics of protagonist Katarina Claes. Reincarnated into the otome game she was playing, and in the role of the villainess no less, our hero must work hard to prevent her life being cut short from reaching a "bad end" with the cast of the game. With an anime adaption in the works and the manga being licensed by Seven Seas, now is the perfect time to jump on-board this wonderful series.
Oh, and if you're a fan of Full Metal Panic then you might be pleased to know that creator Shoji Gatoh's other series, Amagi Brilliant Park, has also been licensed, thanks to J-Novel Club this year…
Josh A. Stevens:
Going back all the way to 2012, after thoroughly enjoying its anime adaptation but being disheartened by the scandal surrounding its production, I elected to show my support for Kokoro Connect by importing Japanese copies of its light novels. To prove Demelza's point, I never imagined that six years later, I would finally be writing about having read the series in English! J-Novel Club's digital release was a fantastic surprise, and I've relished the opportunity to rediscover what drew me to the series so much in the first place.
While strange occurrences are the catalysts for a lot of the series' events, what makes Kokoro Connect shine is the characters and how they react to them. In the first light novel volume, the five members of the Student Cultural Research Club have to cope with a phenomenon that sees them swapping bodies at random. Taichi's first response to finding himself in Iori's female body is less surprising (c'mon man), but while the combative Inaba wants to rationally get to the source of their dilemma,  the more flustered Yui initially doesn't even want to admit it happened (especially as she first swapped with Aoki, who's totally crushing on her). The characters are all likeable in their own way, although I'm a particular fan of Inaba's brash, sharp tongue, especially as there's signs of a more caring friend behind the tough exterior.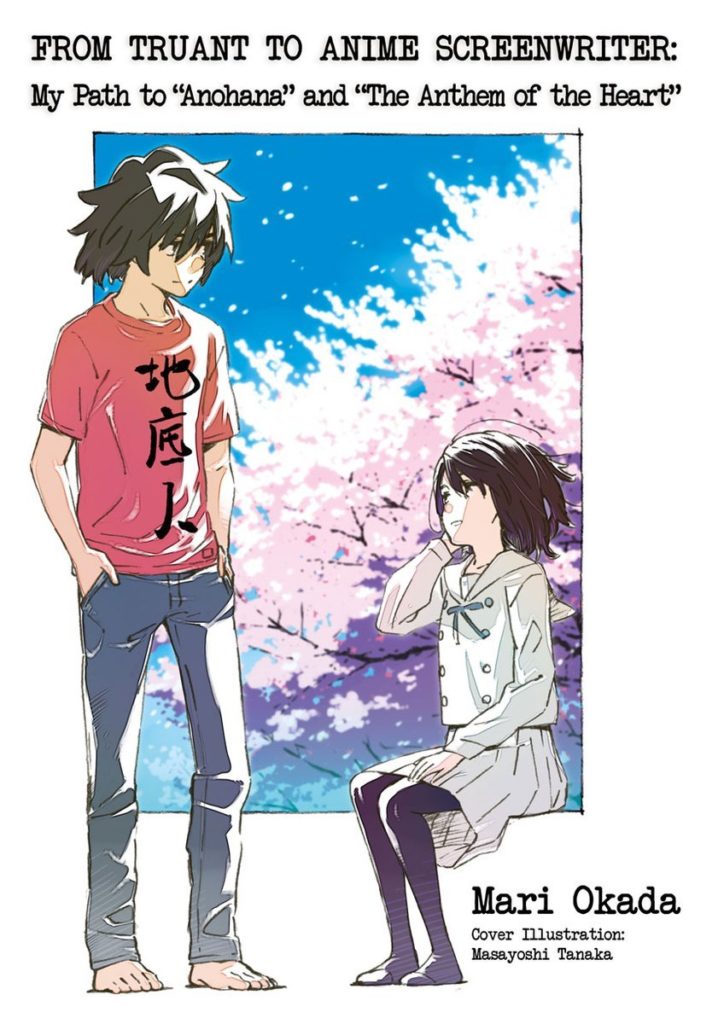 While not technically a light novel or fiction at all, I was especially fond of another unusual but welcomed release from J-Novel Club. In Part 1 of our 2018 review, I briefly mentioned reading the autobiography of anime screenwriter and Maquia director Mari Okada. From Truant to Anime Screenwriter: My Path to "Anohana" and "The Anthem of the Heart" offers a deeply personal window into Mari Okada's troubled youth, from her life as a shut-in, to the strained relationship with her mother, where unhinged desperation led to an attempt on Mari's life!
If you enjoyed Mari Okada's works like those mentioned in the book's subtitle, or the coming-of-age anime Hanasaku Iroha, this should be required reading. From Truant to Anime Screenwriter is a powerful accompaniment that offers sometimes painful insight into the real-life events that inspired some of her most acclaimed stories. Seeing similarities between Mari Okada's relationship with her mother and those seen in The Anthem of the Heart and Hanasaku Iroha did more than just add an extra layer to my appreciation of those works, but helped me realise just how much lingering impact it has had on the now-celebrated writer. Reading this before watching her directorial debut, the "100% Okada" Maquia, really added to my appreciation of the fantasy film. The bond Maquia and Ariel share is so uniquely different to her depictions of mother-child relations past, that I felt as though I was watching not just the development of the characters on-screen, but of Okada herself.
Working from home in a remote village with a population far older than I am, I couldn't help but see a part of my own ongoing story reflected in hers. Her dislike of the cliquey community in her isolated hometown, days blurring into one, and struggles with anxiety are all things I deal with daily. So, I found it both comforting and inspiring to follow Okada's journey as she escaped her cage of the mountainous Chichibu, with a leap of faith taking her to Tokyo. Although her trials didn't end there, such as her early work writing pornographic films (which as you can imagine, has some pretty amusing anecdotes) and the story being book-ended by the disastrous premiere of The Anthem of the Heart, I came out of this book inspired. If a shut-in can become the exuberant award-winning director I laughed with earlier this year, what can we achieve if we overcome the obstacles we face?
From Truant to Anime Screenwriter is more than just a worthy companion to some superb anime. It's an intimate, sometimes heart-breaking self-portrait of a woman's battle with herself, that is a must-read for any fans of her work.
Looking Forward: Things to Come in 2019…
Demelza
Looking forward to 2019 I once again find myself excited to see how J-Novel Club develop, especially since their recent move into the manga market. Maybe we'll finally get the Pet Girl of Sakurasou light novels licensed? Alternatively Dusk Maiden of Amnesia manga being picked up would be nice (surely every other work of mangaka team Maybe's has been picked up by now…). As we creep into 2019 a lot of my ongoing series are beginning to catch up with Japan, so I'm also really hoping to see some exciting new titles begin to take their place. One can never have enough manga, right? Although I'm sure the seemingly endless line of Monogataris for me to review won't be ending anytime soon…
Sarah: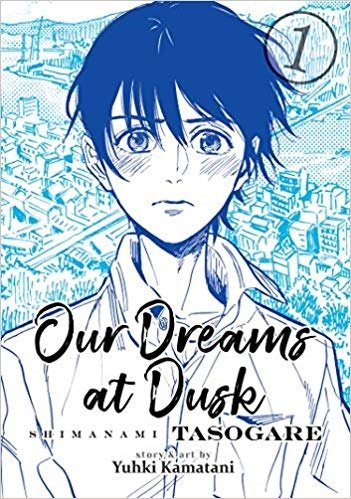 My No. 1 top recommendation for 2019 is one you won't want to miss: Our Dreams at Dusk (Shimanami Tasogare) by Yuhki Kamatani (best known for ninja series with a difference Nabari no Ou) from Seven Seas. This sensitive yet hard-hitting exploration of LGBTQ+ themes is one of the most thought-provoking and well-written to be published in Japan. The art is exceptional too. We'll definitely be reviewing this one!
Also on the must-read slate is the exquisitely drawn and intriguingly plotted fantasy Witch Hat Atelier by Kamome Shinohama (March 2019 from Kodansha). The mangaka draws for US comics but has evolved an intricate and beautiful style of illustration for her first manga that really draws the reader into the world she has created. 2019 is also the year in which BL readers at last begin to get the chance to read a greater range of titles as Kodansha and Seven Seas branch out into a greater range of genres. So classic series Classmates (Doukyusei) by Asumiko Nakamura at last gets a print edition and a new translation from Seven Seas (the old one was digital-only from DMP) and Kodansha bring us Hitorijime, My Hero by Memeko Arii and ballroom dance-based series 10 Dance by Satou Inoue. With another BL manga coming from Syundei via Seven Seas in March, things are slowly improving.