Anime UK News Review of 2022 Part 2: Manga, Manhwa and Light Novels
Ongoing shortages of paper and cardboard (for covers) have continued to haunt the manga industry in 2022 with print volumes delayed and inevitable price rises. But sales figures have never been better! And legal websites where you can read the latest titles digitally for a reasonable price are flourishing.
Manga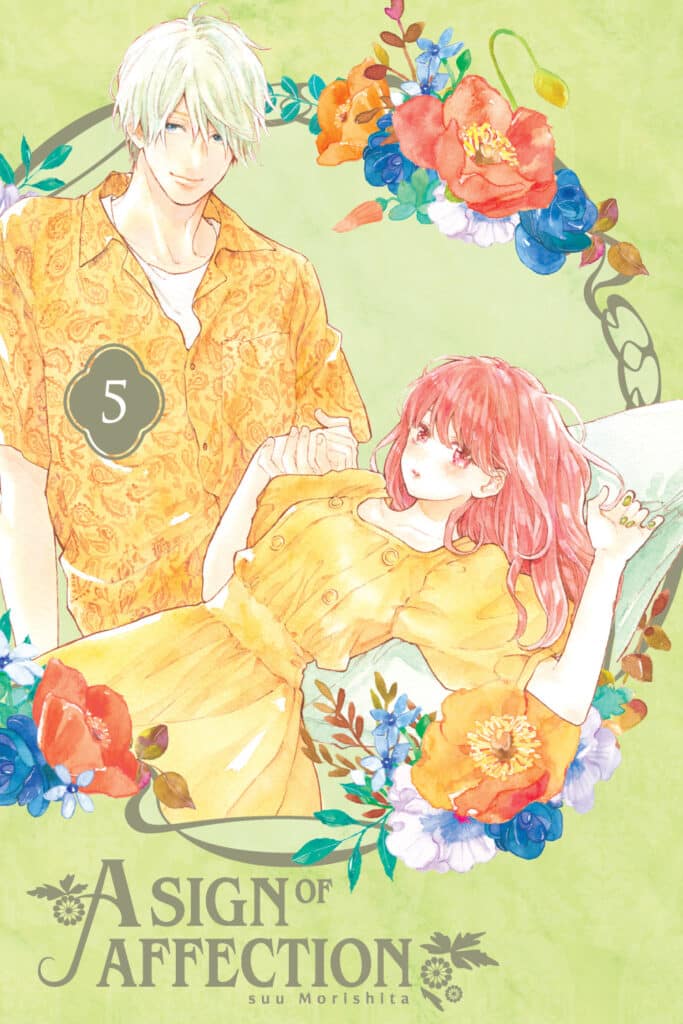 Darkstorm
This year in manga got a lot of attention in 2022 from the AUKN team, 'cos there were not only a lot of new releases, continuing good releases from last year, but tons of lovely new omnibus editions of classic series too. The series I've been most excited to continue reading this year is A Sign of Affection by suu Morishita. I reviewed the first three volumes for the site but kept going in my own time and I love the series so far and am devastated that the next book won't be out until much later next year. As for new series, My Happy Marriage is not only a beautifully book visually but also a really simple yet elegant story of love growing in the unlikeliest of circumstances. So these two are my picks of the year.
Demelza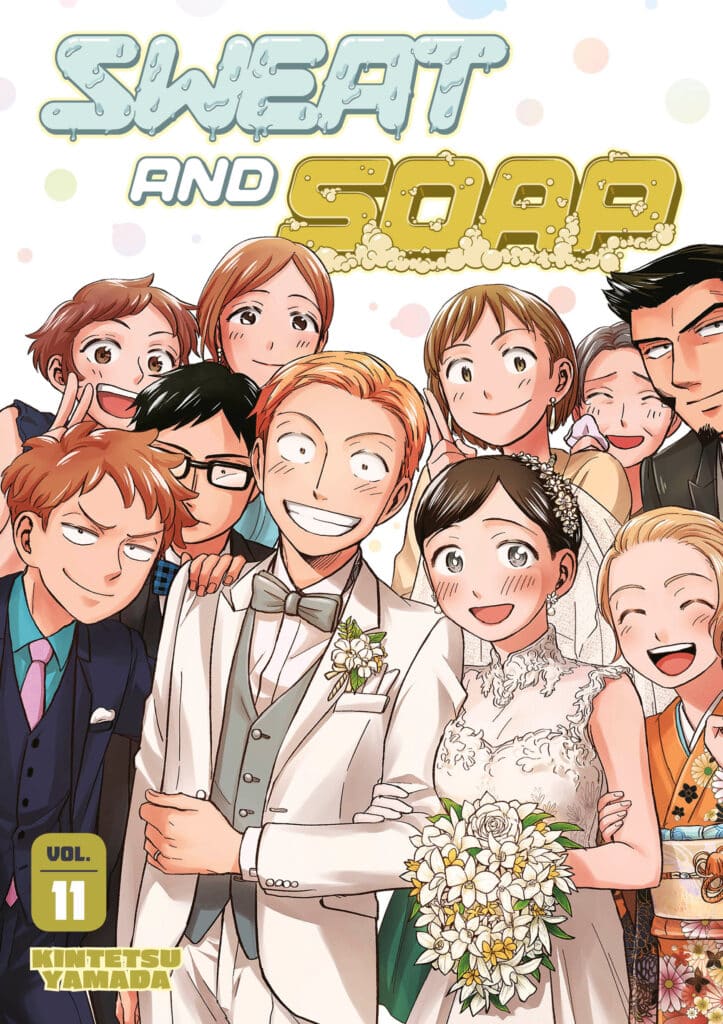 Once again, this year was a year of saying goodbye to some fond favourites and having some new series to fill the gaps left behind. Of these, I was most sad to see Sweat and Soap come to an end, a mature romance manga that approached its storylines with a great deal of respect. However, the author has started two new series (currently unlicensed in English) that follow similar themes, so I'm hoping we'll see those picked up sooner than later. Speaking of endings, Kodansha brought Tesla Note to its conclusion in digital form and I'm equally quite sad to see that one end after its mangaka Kouta Sannomiya showcased a talent for drawing action scenes. More, please!
If you're a fan of Shuzo Oshimi's work then this has been an excellent year with a dive into his past works seeing the release of Avant-Garde Yumeko, Devil Ecstasy and the most recent ongoing series Welcome Back, Alice. Even if Oshimi's manga isn't your thing, this year has had a great variety of new debuts from new and veteran mangaka alike. Sweetness and Lightning creator Gido Amagakure is back with romcom A Galaxy Next Door, while Aoharu x Machinegun mangaka Naoe returned with the shonen series Tokyo Aliens. But my favourite of everything this year is one of the recent One Peace Books releases, Usotoki Rhetoric. It's so rare that we get older shojo manga here in the West, particularly those that might be a little lighter on romance, so I'm pleased someone is taking a chance on this overlooked genre – and that they picked such a stellar title to represent it!
Sarah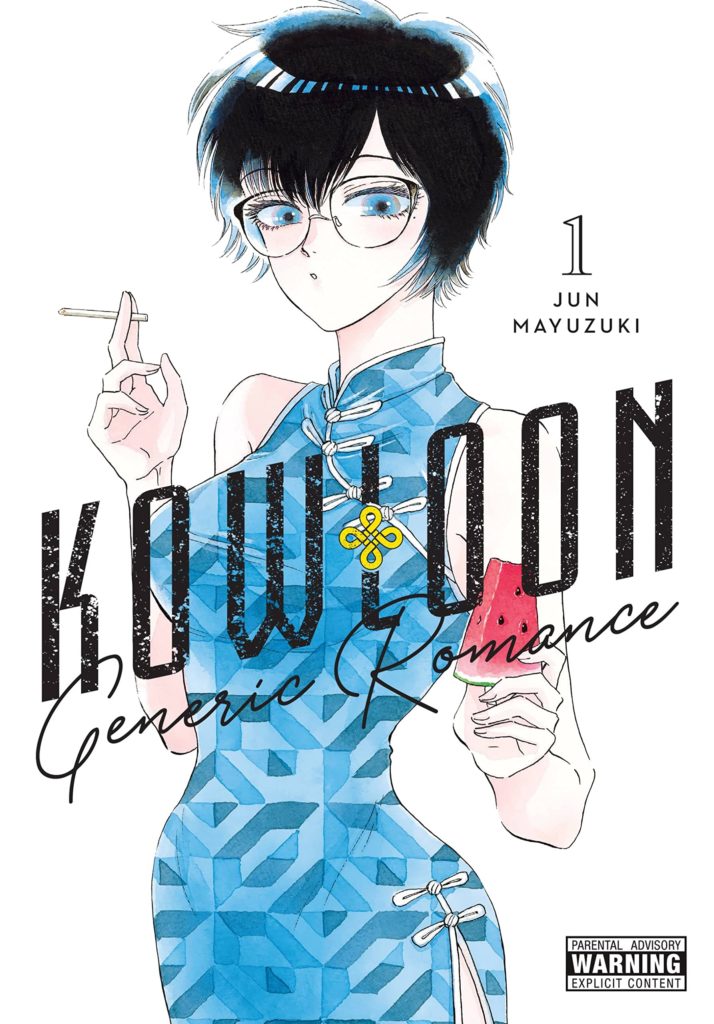 My most hoped-for license wish was granted in 2022: Kowloon Generic Romance by Jun Mayuzuki has just reached Volume 2 in Yen Press's good-looking, well translated edition (thanks to Amanda Haley) and it just has to be my pick of the year. This atmospheric evocation of the bustling, crowded life of Kowloon Walled City swiftly draws the reader in, concentrating on the staff of a little real estate office, notably young Kujirai and her co-worker, brash and cheerful Kudou. Something's definitely 'off' in the way he behaves around her sometimes and poor Kujirai doesn't know why. And then there's the constant presence of the futuristic project of Generic Terra, floating high in the sky above the city. Genuinely funny at times, unexpectedly moving yet tantalizingly mysterious at others, there are some reveal scenes here that will take your breath away. Read it!
Runners-up for me in a very strong year of new releases would have to be murder mystery Lost Lad London by Shima Shinya with its very different and contemporary graphic style and the moving and thought-provoking The Gay Who Turned Kaiju by Kazuki Minamoto (both Yen Press too).
Ongoing series that are going from strength to strength are Tsubasa Yamaguchi's Blue Period, following a group of aspiring student artists, and Kamome Shinohama's Witch Hat Atelier a fantasy that looks as gorgeous as an Edwardian children's fairy tale but is revealing some very dark undertones as the plot thickens! (Kodansha)
Onosume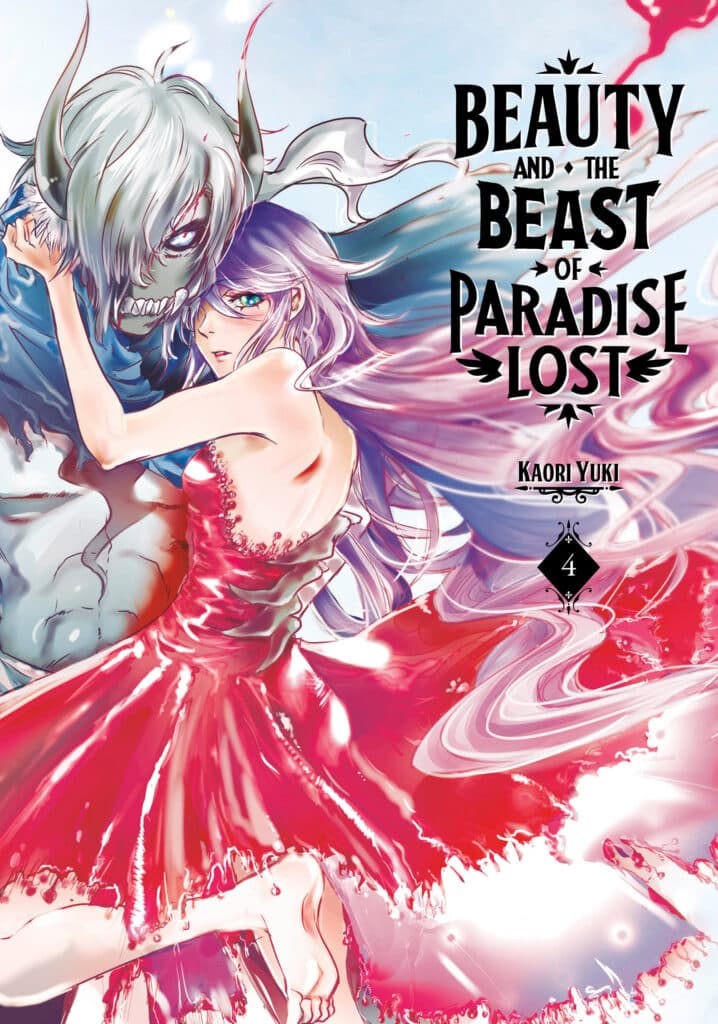 I've spent a lot more time looking at manga this year, where I've been reviewing titles such as the fantastic alternate take on Beauty and the Beast in Kaori Yuki's Beauty and the Beast of Paradise Lost. Taking some of the concepts from the original fairy tale, it manages to spin its own fascinating mystery around the titular cursed prince, with two Belles mixed into a precarious love polygon where the scorned Madame La Médium is knee-deep in the aristocracy in order to claim revenge. With one volume left, I am eagerly waiting to see how it all ends but, as with several other titles, it seems to be delayed in its publication. Either way, look out for me tackling this one hopefully sometime early next year!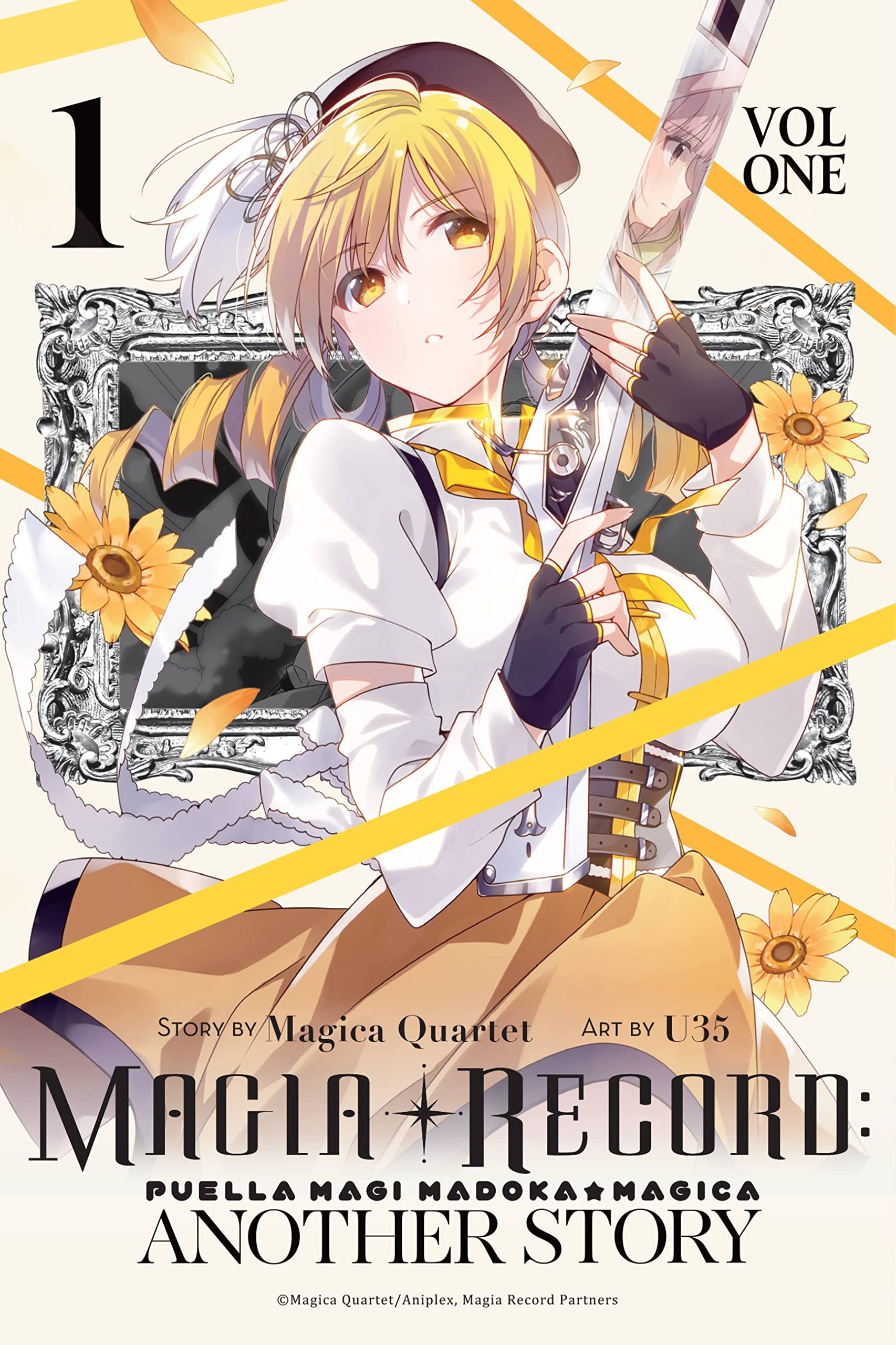 I also got to pick up one of the more recent manga entries in the Madoka Magica franchise with Magia Record: Puella Magi Madoka Magica Another Story, which offers a decent read and an alternate take on the Magia Record storyline that's well worth reading if you're a fan. This spin-off series focuses on Mami as she investigates the strange goings on in Kamihama City, which not only has an alarmingly high number of witches but is also seeing many magical girls disappear. While it's maybe not quite as action-heavy as I'd like, it still does a good job at presenting its core mystery and I'm looking forward to seeing how it evolves the core Magia Record story as the series continues through 2023.
Digital Manga
 Demelza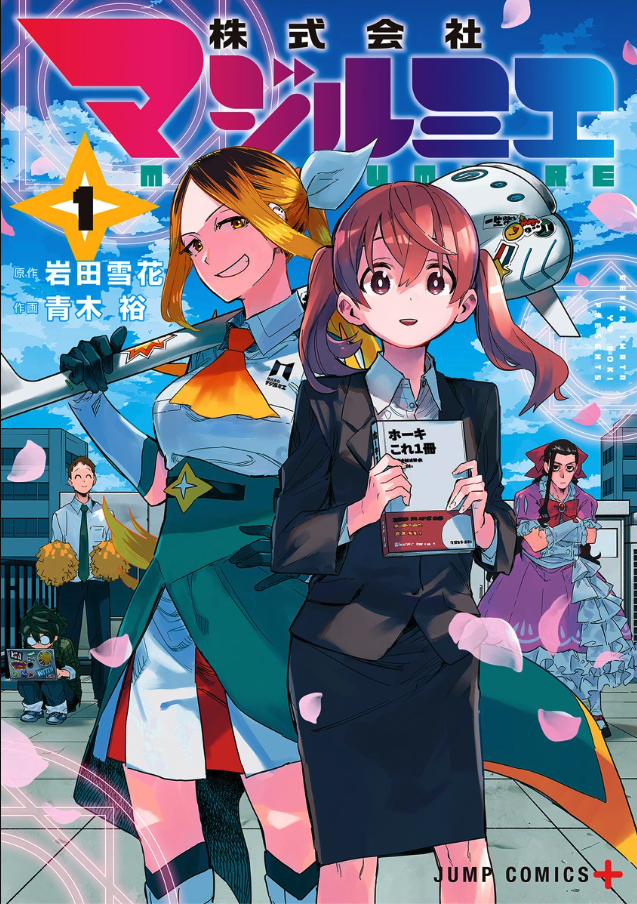 There are more digital platforms than ever before, some offering free manga, while others offer subscriptions or pay per chapter. While the paper shortage saw traditional publishers struggle to get their books out with minimal delays, these platforms have flourished and offered readers even more variety. Manga Plus still proves to be the place to be, running the latest Shounen Jump titles for free as well as plenty of their own originals. Notably this year they began running Oshi no Ko (available in print from Yen Press next year) from the mangaka behind Kaguya-sama Aka Akasaka and Scum's Wish creator Mengo Yokoyarim, which is something fans had been dreaming of since the series started back in 2020. Another title of the platforms I'm fond of is Magilumiere Co. Ltd., an urban fantasy in which being a Magical Girl is a career and a readily accepted part of society. I'm hoping someone grabs that for a print release in the future rather than it being stuck on Manga Plus…
Meanwhile, subscription service Azuki moved away from simply hosting other publishers' series and into the licensing game itself. At this point, they still have less than five titles all of their own, but they've shown they have an eye for quality with one of those licenses being My Dear Detective: Mitsuko's Case Files. Much like Usotoki Rhetoric, this is a historical romance manga set in the 1920s and follows a female detective as she strives to make a name for herself in a world that's not particularly kind to women having their own careers. It remains to be seen if these titles will be available to buy as eBooks or physical releases, although Azuki has made encouraging comments on it so hopefully they will be available to a wider audience than their subscribers soon enough.
Sarah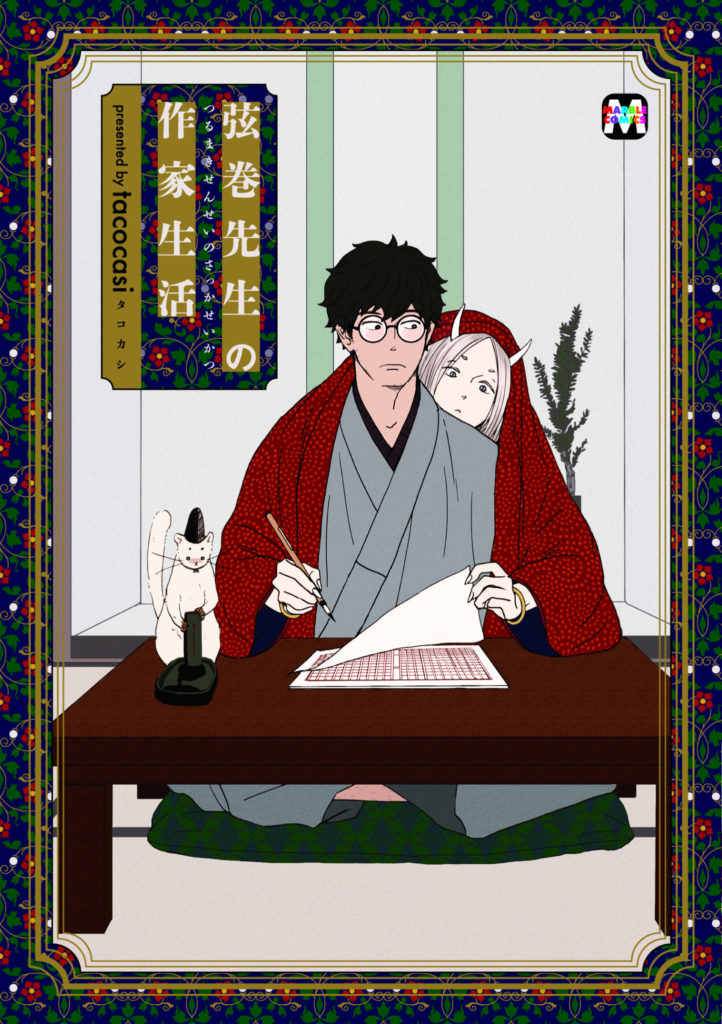 Dedicated rental sites such as Manga Planet and their Boys' Love site futekiya continue to fare well, with a monthly rental (and other newer good-value rental models) and the first chapter free. Futekiya has made many BL titles available in English that we'd never have seen otherwise, especially long-running series such as Kotetsuko Yamato's much-loved policeman x young yakuza heir relationship Like the Beast. But it's the introduction of works that challenge the stereotypes by gifted mangaka like Nemui Asada, Dento Hayane and Hidebu Takahashi that's been a particular treat. 2022 Recommendations: Stigmata from Hidebu Takahashi, a psychological police procedural; charmingly quirky supernatural The Life of an Author (above) and Midnight Bookstore by tacocasi, and touching Cantata on the Ruled Line by Dento Hayane.
Manhwa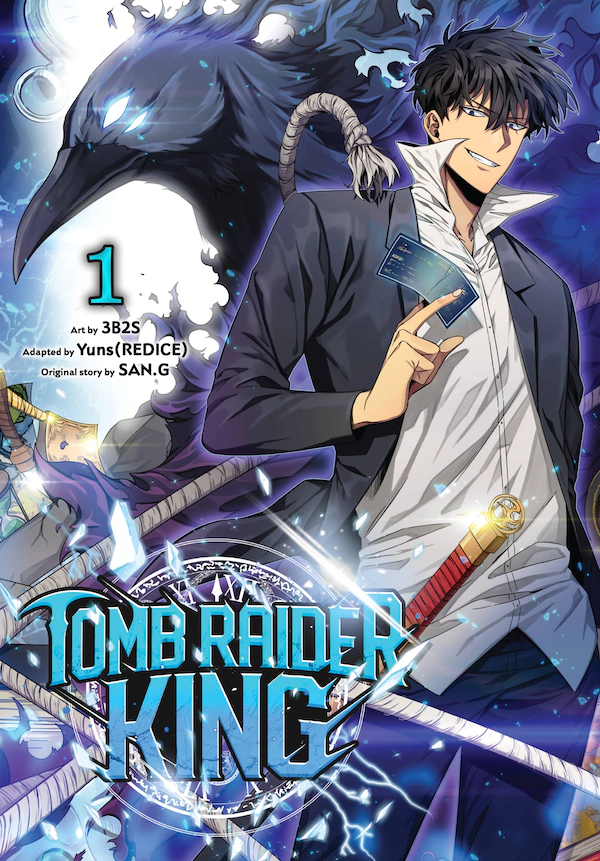 Noemi10
This year Yen Press launched a new imprint, Ize Press, focusing only on Korean manhwa. Both imprints brought to print quite a few digital comics traditionally serialised through apps and websites, such as Webtoon and Tapas. The highlights of my year were the release of Tomb Raider King and A Returner's Magic Should Be Special, both manhwa full of action and adventure from page one. Although the Ize Press list is quite small at the moment, I can't wait to see what titles they'll acquire and bring to the West in a print format.
Light Novels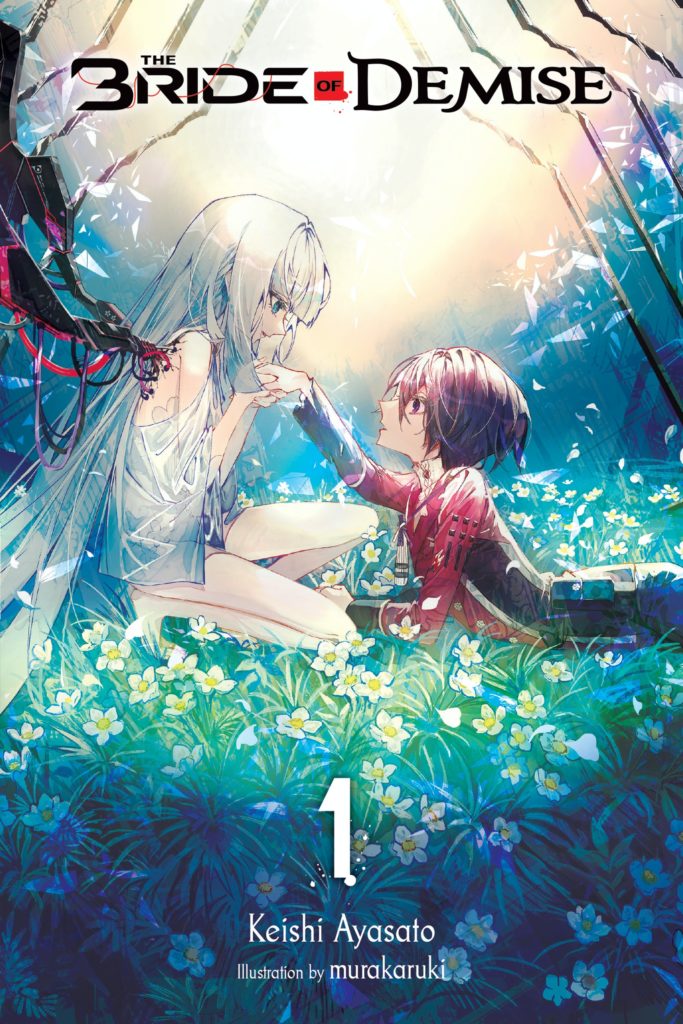 Demelza
With the printing issues the industry was facing, this year has proved a turbulent time. Promising newcomer Tentai Books all but abandoned ship for months as they wrestled with an inability to get their books printed and various other problems brought about by the pandemic, while Yen Press fought hard to get their titles out but suffered considerable delays in places. Nevertheless, they brought us a variety of titles across multiple genres (although isekai ran supreme, of course), my favourites coming down to My Happy Marriage, Your Forma and Torture Princess author Keishi Ayasato's The Bride of Demise. If nothing else, Yen continues to be the publisher with the best mixture of new debuts and fan favourites available in print.
Elsewhere Kodansha looked like they'd jumped ship from this particular market once more, having stopped releasing Pretty Boy Detective Club and Monogatari. To everyone's shock, they've recently returned with some popular isekai titles like The Dawn of the Witch and Am I Actually the Strongest? but are these holdovers from folding in Vertical or embracing the market anew? With no digital options for the releases, they're already off on the wrong foot with perspective readers and there's not a great deal of confidence that they'll see any of these titles through in English, but my fingers are firmly crossed that this time Kodansha will get it right…
Danmei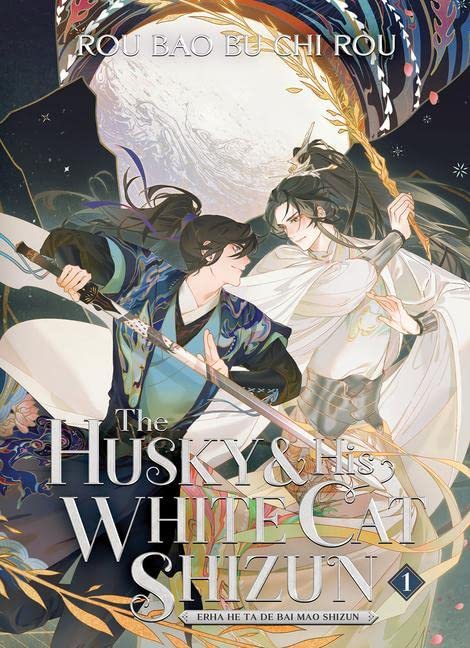 2022 has been the year of danmei: Seven Seas' hugely successful list continues to grow (danmei being the Chinese equivalent of Boys' Love) with novels such as Heaven Official's Blessing: Tian Guan Ci Fu and The Scum Villain's Self-Saving System by Mo Xiang Tong Xiu first appearing at the very end of 2021 and The Husky & His White Cat Shizun by Rou Bao Bu Chi Rou and more besides following in 2022. These novels have been selling out and reprinting and, even if there's been some critical disagreement about the translations, there's no denying the Seven Seas editions are very good-looking, with high quality paper and excellent illustrations.
Digital Light Novels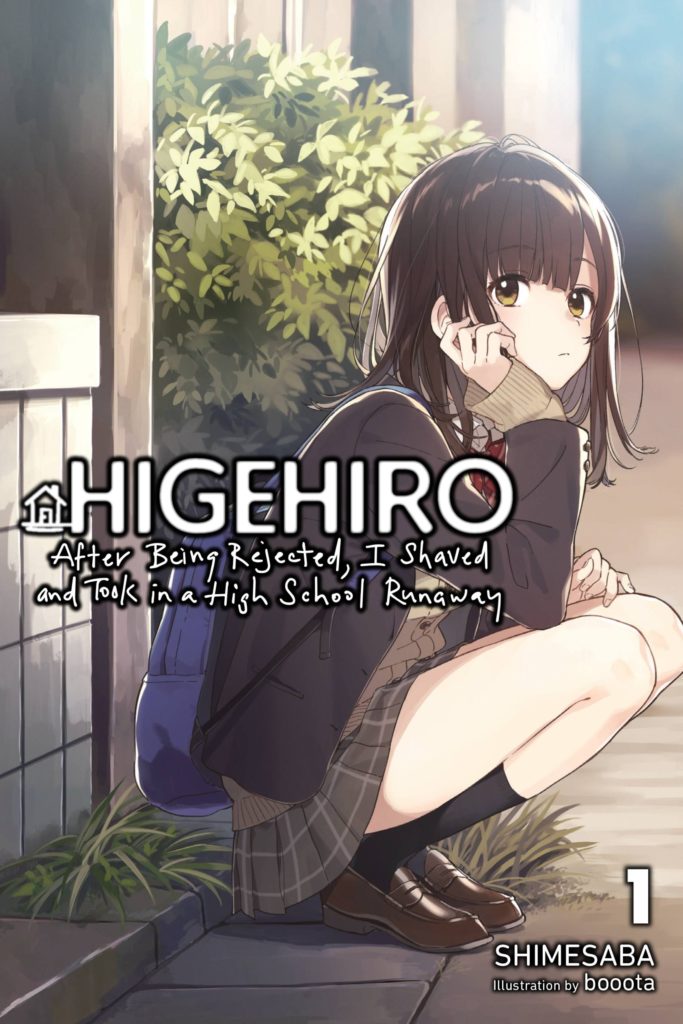 Demelza
Like with digital manga releases the digital light novel market continues to be in a good place. Despite having been bought by Kadokawa, J-Novel Club has gone from strength to strength with plenty of new titles being regularly picked up by them. This year they even rescued a large portion of the Sol Press series, much to fans' delight! Their digital-first and subscription platform allows the company to release titles ahead of forthcoming anime, like My Stepmom's Daughter Is My Ex and also take chances on some less popular genres – like romance. They're also all but finished releasing Slayers this year too, which is a sentence I never thought I would be writing for a series that old and 17 volumes long!
Of course, it wasn't all good, in fact, this year started with Kadokawa publishing Higehiro digitally in English and that was met with a frosty response from fans when we quickly discovered that the translation and editing were far from being an acceptable quality for a variety of reasons. Thankfully, Yen Press later came to the rescue when they released the series in print complete with a fresh editing pass, so this story didn't end as badly as it first looked (i.e having nothing but Kadokawa's available to us). But this certainly gives us cause for concern when one of the biggest Japanese publishers enters the market by themselves and [cheap on releases] by using an agency as opposed to hiring and paying their own staff. Hopefully we won't be seeing more of that in 2023… 
What to look out for in 2023…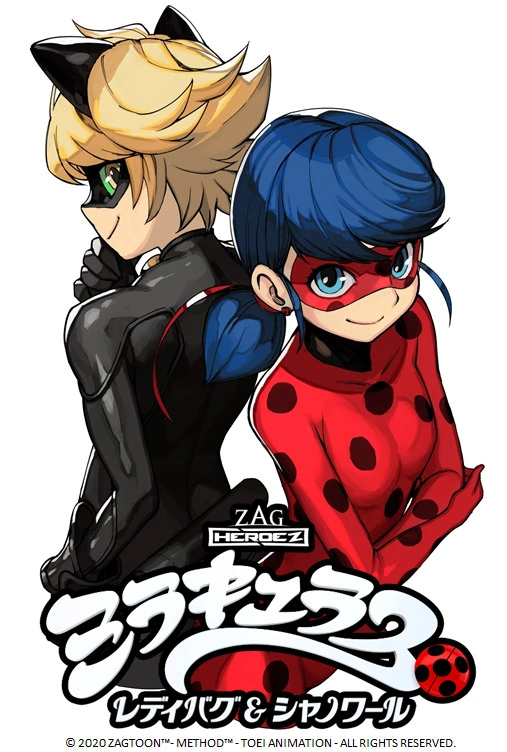 Darkstorm 
Despite a lot of delays and the new releases section of the website currently out of action, Kodansha actually holds licenses to a ton of releases I'm most excited for next year: the continuation of Cardcaptor Sakura and A Sign of Affection, plus new series such as the yuri romance The Moon on a Rainy Night and the manga adaptation of Miraculous; Tales of Ladybug and Chat Noir.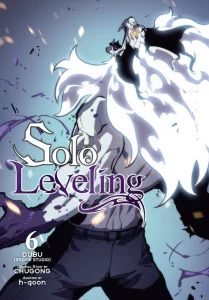 Noemi10
No new Korean title has been announced by Ize Press or Yen Press as of now, but I'm looking forward to the follow-up volumes of the series already announced as volumes are released months apart. The new volumes I'm most looking forward to are for Solo Leveling, The Beginning After the End and Villains Are Destined to Die, all of which present fantasy and isekai elements.
Demelza
2023 is going to be an interesting year for the digital market, now with so many services available to consumers, we're surely starting to hit the upper limit of what can be sustained. Hopefully, nothing goes as far as being closed down, but I do worry we're hitting the point of 'Too Much Manga'. In terms of new titles, I'm looking forward to forthcoming titles from J-Novel Club's new partnership with DRECOM Media, a newish publisher in Japan who is promising to give J-Novel Club their entire catalogue of titles and base how they approach which titles to continue and cancel on not only the Japanese reception but also the West.
Elsewhere several of the big Shounen Jump titles are currently running their final arc, including My Hero Academia and Jujutsu Kaisen, with those gone who will rise up to take the throne as the next hit series? Will Denpa finally get out that promised release of March Comes in Like a Lion? With so much coming out there's always something to look forward to and I think that's especially true going into the new year as the publishers aim to please with a bigger variety of titles, although weeding them out from the isekai is still a tricky task. A good job then, that the Anime UK News team have a varied taste in all things manga, manhua, manhwa and light novels…
Sarah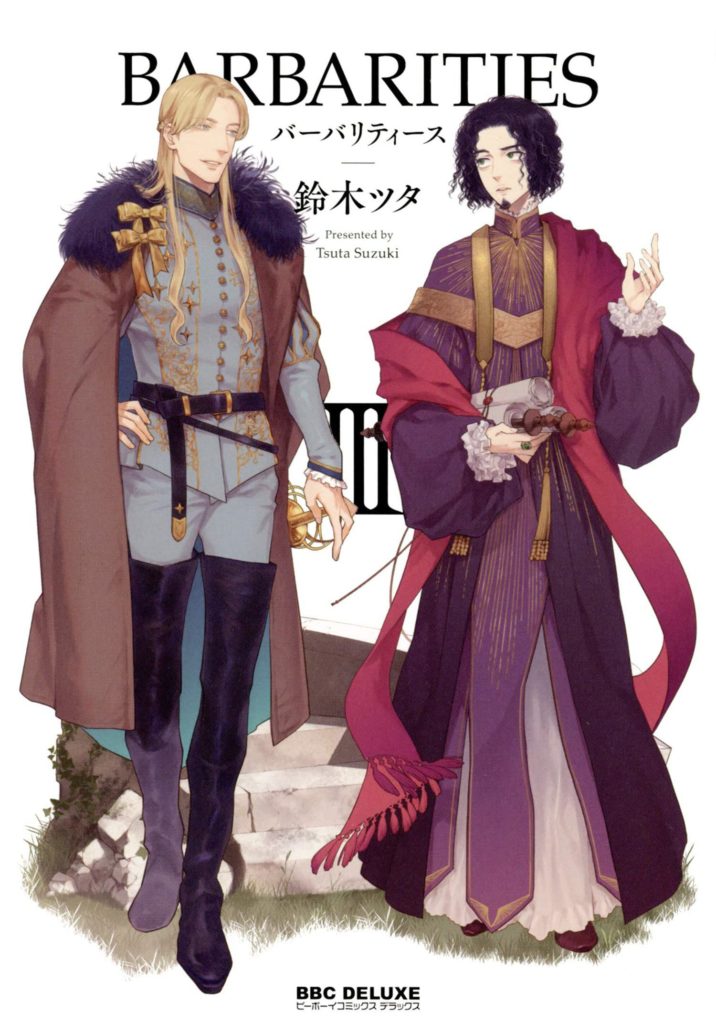 Tokyopop's LGBT+ Love x Love list is going from strength to strength, with – among others – two very different but well-written BL acquisitions to come in 2023 (among others): Kyugo's taut and compelling dark contemporary saga Acid Town and the award-winning fantasy Lullaby of the Dawn by Ichika Yuno. Seven Seas continue to offer an excellent selection of diverse LGBTQI+ titles, including the wonderfully Machiavellian complexities of alternate historical Barbarities by Tsuta Suzuki (Heaven's Design Team).